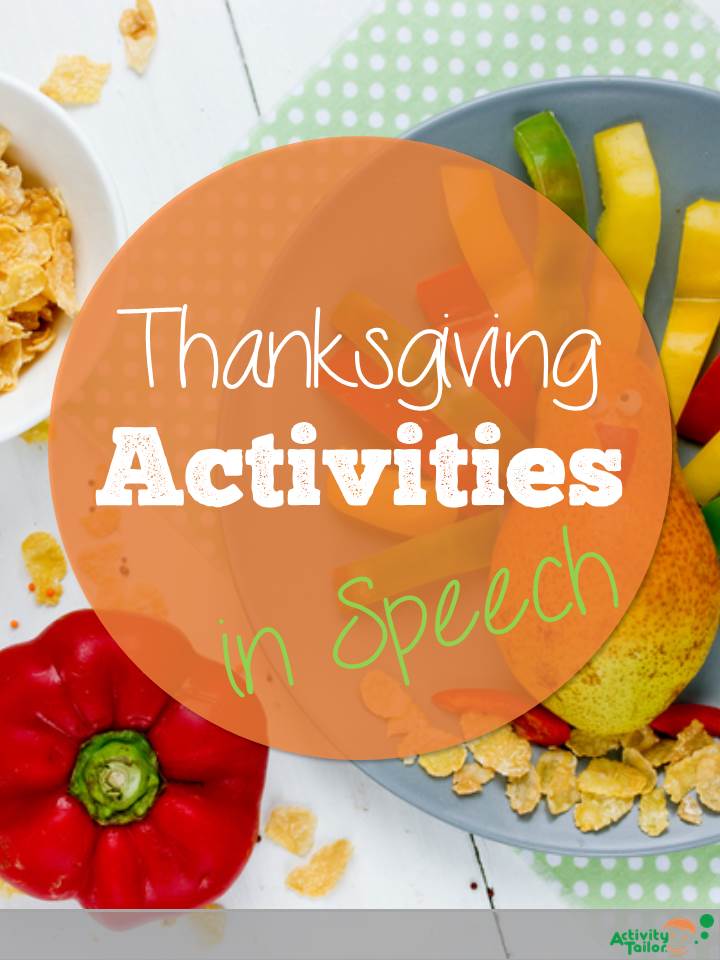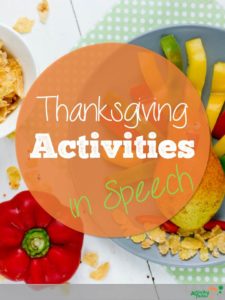 It's a short, hectic month for me. We miss a few days for conferences. I'm usually at ASHA for a few more (but not this year–more on that sadness later), and then, bam! Thanksgiving is here.
It's not a month for a lot of prep.
If this sums you up too, take a look at some of the quick, seasonal activities you can do below and then grab a couple freebies!
Pronouns: Let's have a feast! Place a clearly male and female character at the table and give them a green or red plate (or cut them a red or green napkin or placemat). Put a bunch of green and red play foods in a bag and draw them out one at a time asking "who gets the (tomato/lettuce/etc.)."
Categories: Similar to the activity above, set up a feast with 2-3 guests. Indicate what each person gets–fruits, vegetables, meats or desserts–and then sort a bag of play foods.
Articulation: Trace both of the child's hands on to paper and decorate as (hand) turkeys. Write an articulation word on each "finger" feather.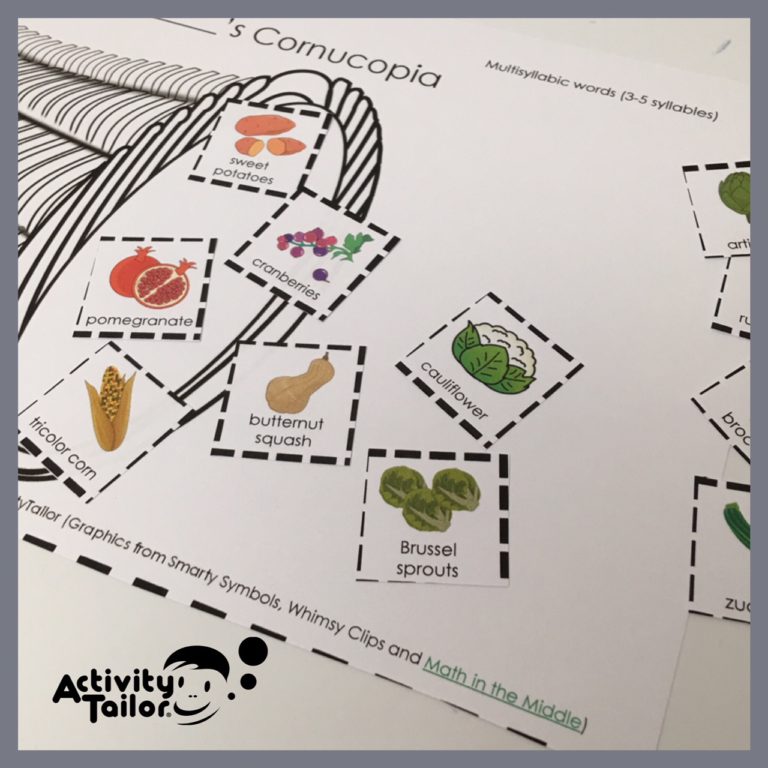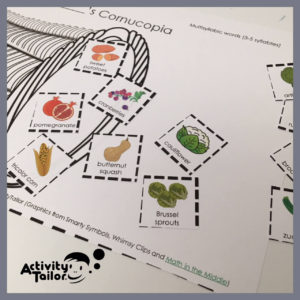 Multisyllabic words: That play food will come in handy again! Fill a bag with 2-4 syllable foods and fill a cornucopia (available at discount stores). Or…print and go with my Multisyllabic Cornucopia Freebie. Click here.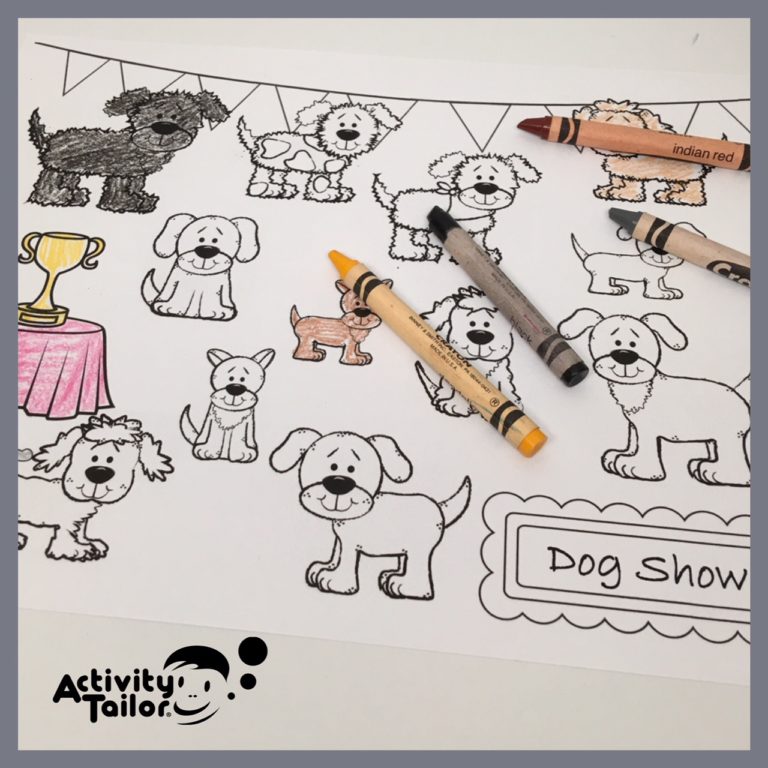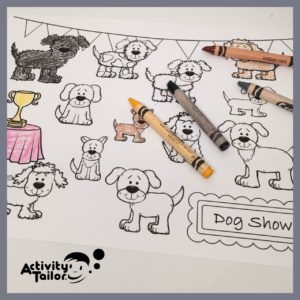 Subscribers, you have another sort of seasonal freebie coming in this week's newsletter. While I'm good with both shopping and football, the National Dog Show is one of my Thanksgiving must haves (Team terrier!)! Get ready for a following directions dog show themed freebie. (Need to sign up? Click here.)