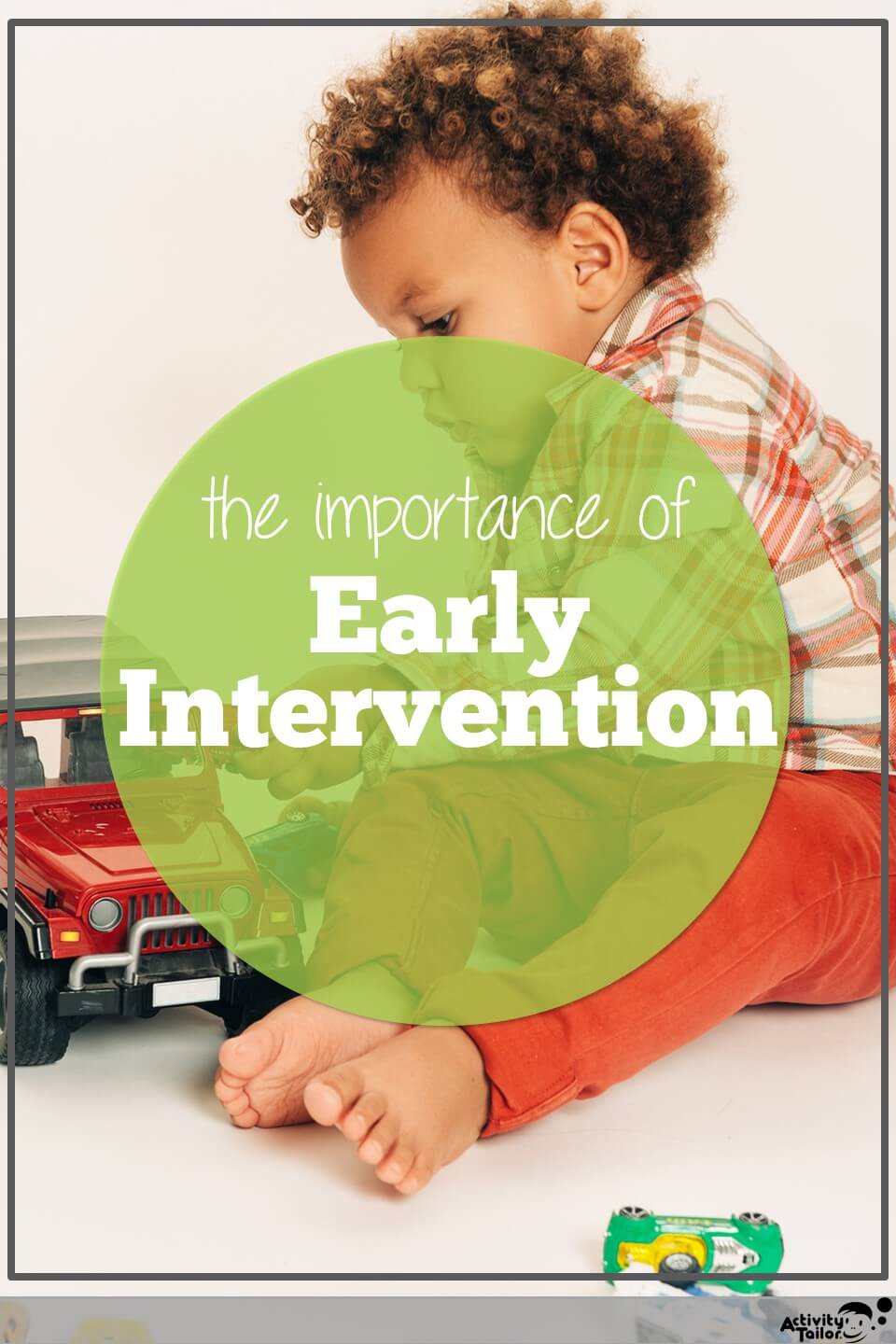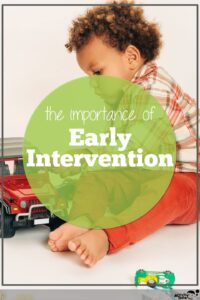 We've heard family, friends, maybe even pediatricians, say that early intervention is important. But why? Is it that big of a deal to wait six months?
When it comes to speech and language skills, waiting six months is not a life or death decision, but it can have a big impact on how big of a mountain you need to scale once you start. Let me explain.
We talk a lot about milestones and we should because milestones are exciting! Those are what we add to FB feeds or text to family. It's what we read in parenting books and often what's listed on the pediatrician's well-baby checklist.
Milestones vs. Averages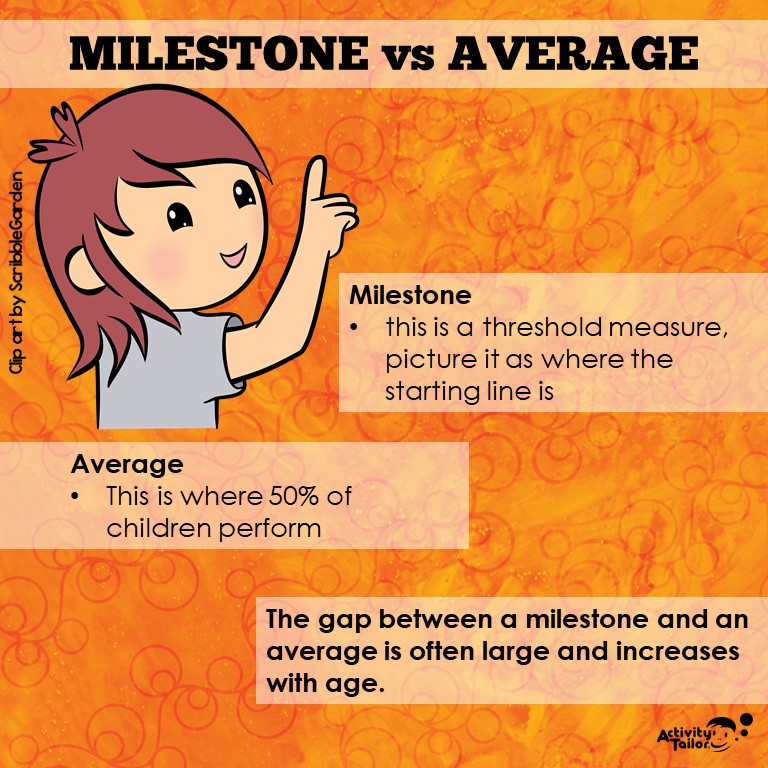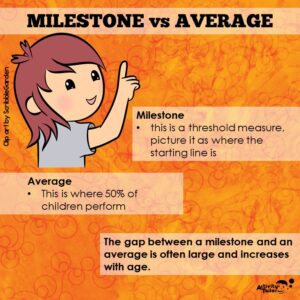 What most families don't realize is that milestones are threshold measures. Think of them as the minimum expected at a given age; in fact, milestones are what 90% of children are achieving. Which means missing a milestone puts you in the bottom 10%.
Averages on the other hand, are where 50% of children are performing. It's the ability of the middle-of-the-pack.
When it comes to early language skills it looks like this: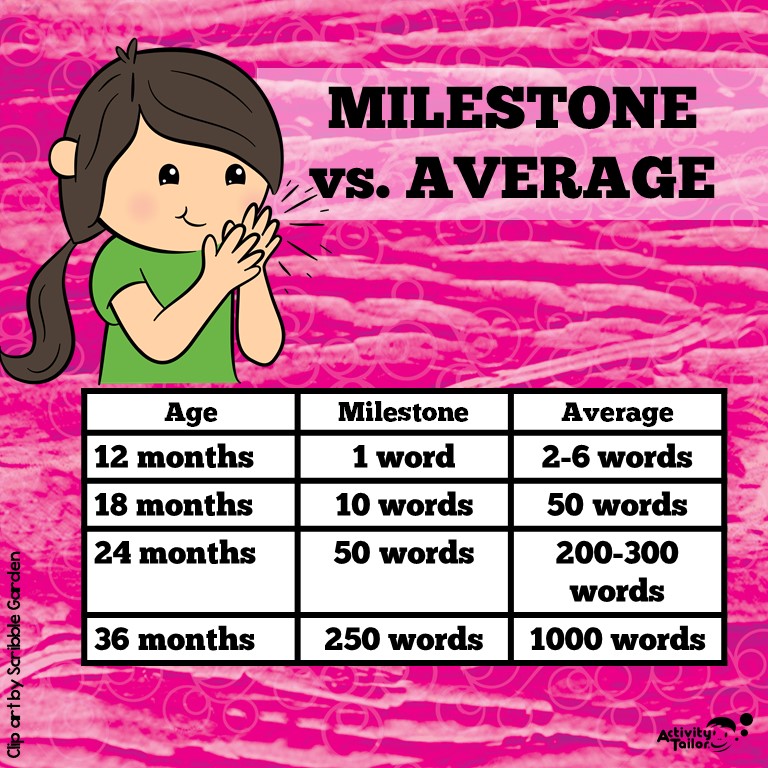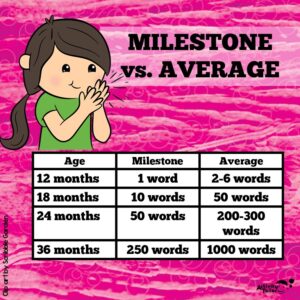 Notice the Gap
You can see that at a year old, there isn't a whole lot of difference between the two measures. We expect children to have at least one true word and half will have a few more than that. But notice how the gap grows every six months after that. There is a 40 word difference at 18 months, 200 word difference at two years and 750 word difference at three years.
I work with toddlers and preschoolers for a living. I've had lots of two and three years olds come to me with just one or two words and we can get them "caught up," but it's a lot more work to do at three years than it is at 18 months.
Early intervention is important because it's more effective and efficient.
There's more. The stats I've listed above are just showing the number of words we expect a child to say. There is a lot more language that children are developing other than vocabulary! Children with just a handful of words will likely have nouns and communicate in single words. Those children with more than 50 words are going to be combining them into short sentences (2+ words). They'll be practicing with verbs and verb endings. They'll be learning descriptive words and early academic concepts like colors and numbers. That gap can feel immense.
It impacts you, too. Trying to guess at your child's needs is ex.haust.ing. and children with language delays communicate their frustration with…you guessed it, tantrums. Research shows that these tantrums are not just more frequent, but more severe than those of children whose language skills are on track.
Still wondering if early intervention is important?
The good news is that early intervention is extremely effective! When it comes to speech and language, the overwhelming majority of children that are behind at two years old will catch up to their peers by the time they enter school with early intervention and family support.
Even better news, you can affect their language development! Economical caregiver webinars like How to Teach Talking are a masterclass in techniques the experts use.