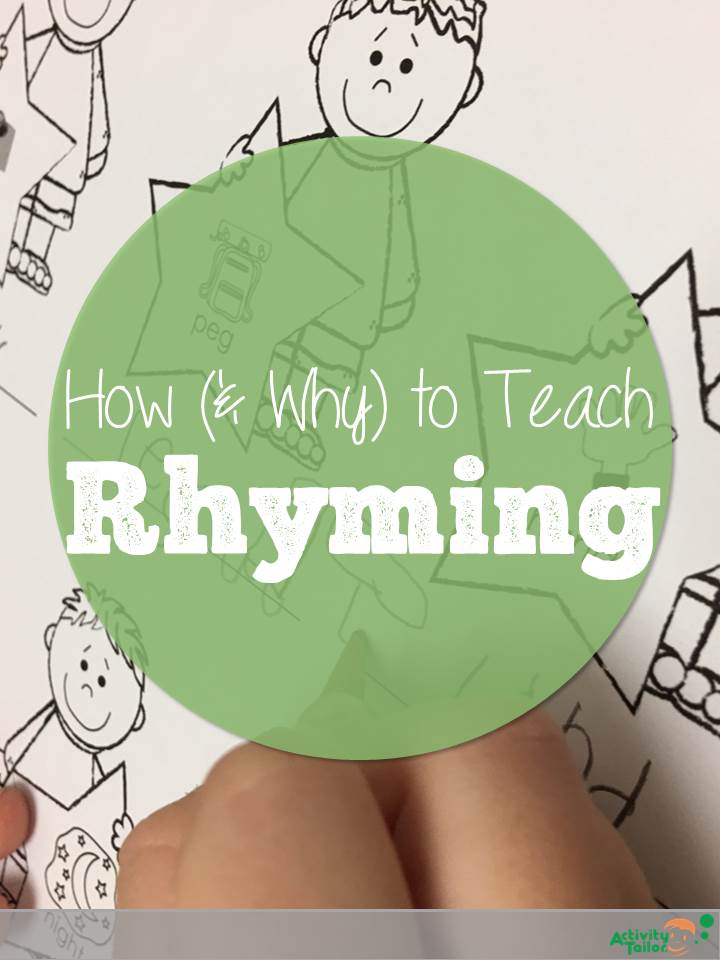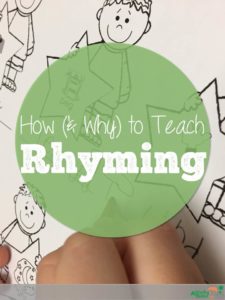 Rhyming is one component of phonemic awareness and a skill that many children seem to pick up with little explicit teaching. But not everyone! If you are working with children with phonological processing disorder or straight articulation errors, you might find that rhyming is not a natural skill. Not even a little bit.
The question is, "does it really matter?"
Yes. It does. Rhyming is really the ability to manipulate the sounds within a word, in this case, just the beginning sound. This type of sound manipulation is one of the earliest building blocks of reading. It can also help with early writing skills since it introduces spelling patterns.
The good news is rhyming is fun! Most kids love books written in rhyme and this is a great place to start and parents can get in on the action too! Choose a few simple rhyming books and read them over and over. After a few times, you can begin to pause before the rhyming word and let the child fill it in.
For example, "Fox. Socks. Box. Knox. Knox in…box. Fox in…socks." (from Fox in Socks by Dr. Seuss)
Nursery rhymes and songs also have lots of rhymes.
"Jack be nimble. Jack be quick. Jack jump over the….candlestick."
"Twinkle, twinkle little star, how I wonder what you…are."
What I often find is that my little ones, with practice, can get rhyming in context, but need additional work to rhyme outside of these "hints." One activity I use in my room is the sound wand. I use Velcro to attach a letter to the tip of my magic wand and we go around changing the name of all the objects. So, if our wand has a "b" on the end, we change the chair to a "bear" and the games to "bames." It's ok that many of these words are nonsense words!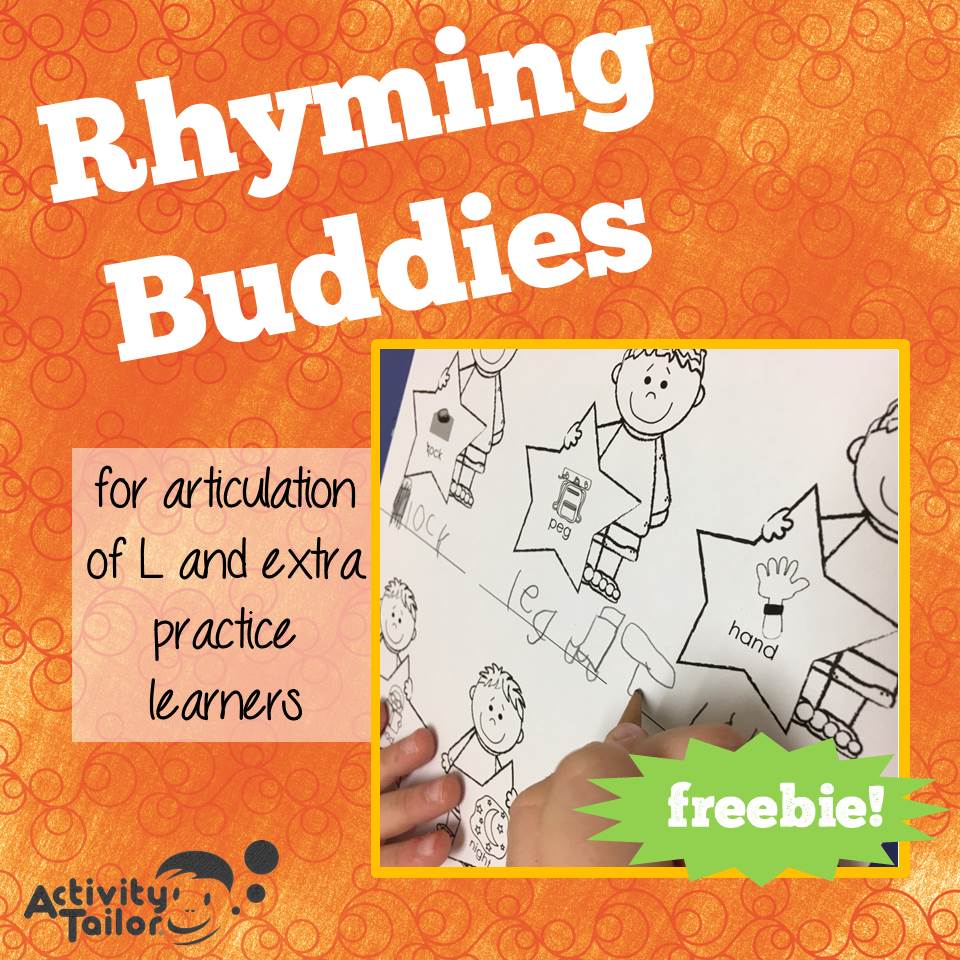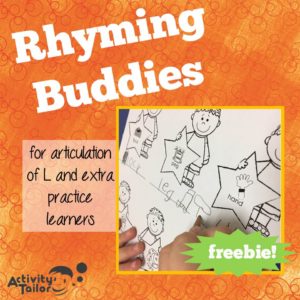 Building on this activity, I have Rhyming Buddies worksheets. Each sheet has six words that we make rhymes for by changing the first sound to be the same throughout. This is also a great activity for kiddos working on articulation because you can choose the "L" worksheet and know that every rhyming word they'll create starts with their target. Have the child say the picture word then change the initial sound and say again (ex. bake-rake). There is space to write the new, rhyming word below its buddy. Spelling is consistent between the two words to drive home the rhyming pattern and reinforce literacy skills.
Give it a try! To pick up your freebie for L, click here. And let me know how your students are doing with rhyming!