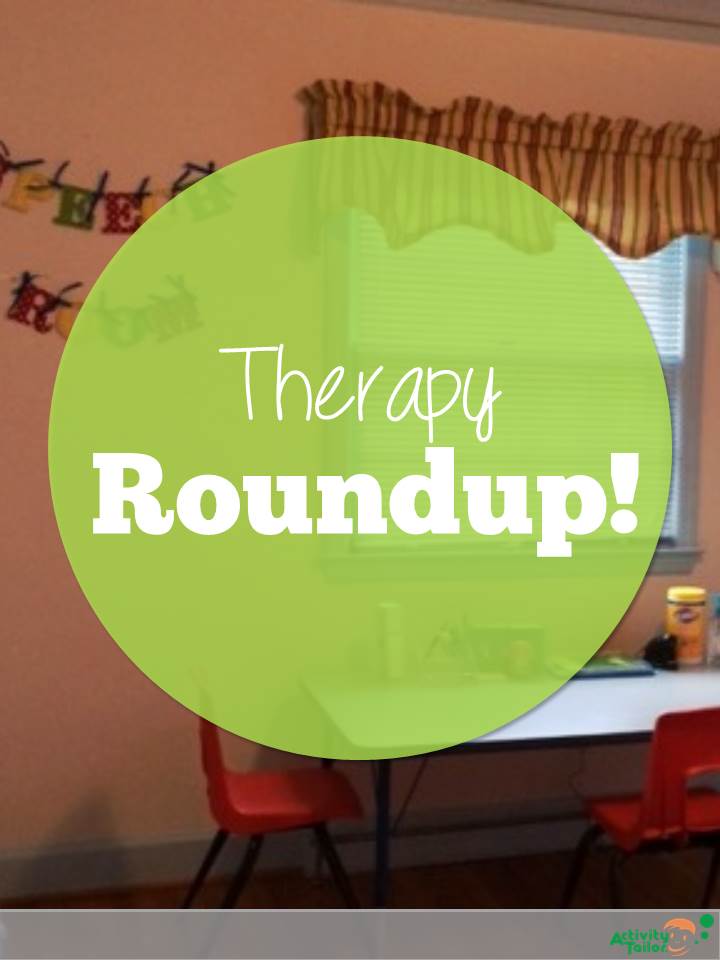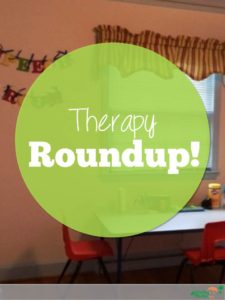 Happy weekend to you! I had a veeery short week due to winter break (and it's hard to believe it was winter break since the temps here have been in the 70s!).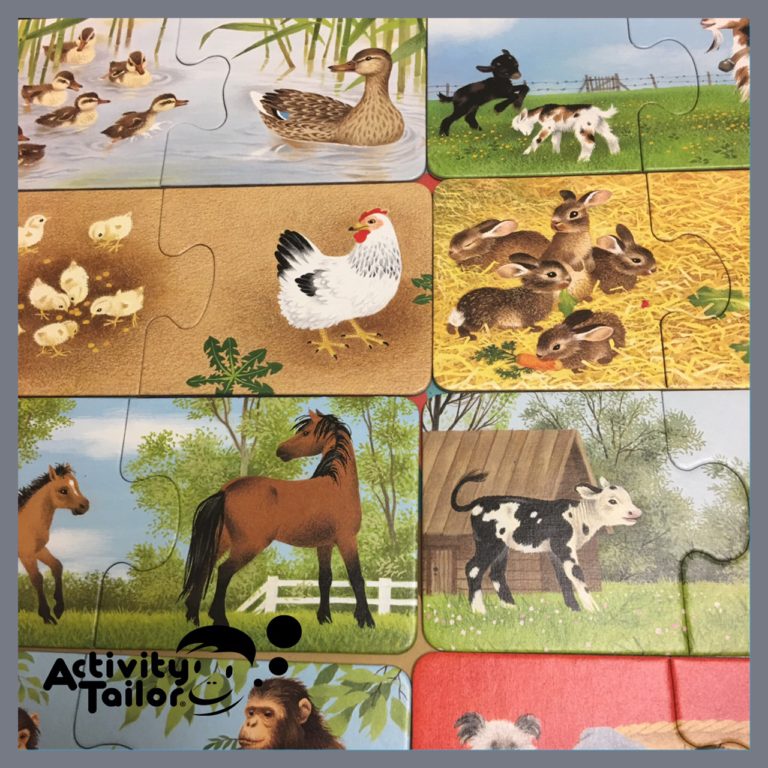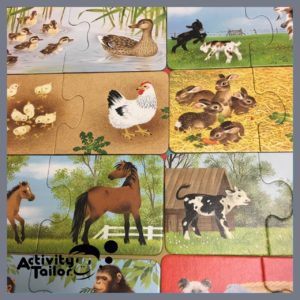 I pulled out a Ravensburger Mothers and Babies game set I've had for years and taught a few of my little ones how to play "go fish." The tiles are two piece puzzles, but you can still play the same way. My little ones keep their pieces on the table behind a barrier and they work on requesting, naming animals/animal babies.
Once we have all the matches made, we looked at the pictures and talked about which animals had their body in the group. It took some of them a little practice to realize that even though the mommy was on the card set, she wasn't always part of the group. Often the babies were playing and mommy was slightly removed and watching, but not actually participating in the group. This Social Thinking concept is a tough one for some of my littles. I see them hovering on the outside of groups, thinking they will get in on the fun, but none of the other participants include them simply because they aren't in close enough proximity to be considered part of the group.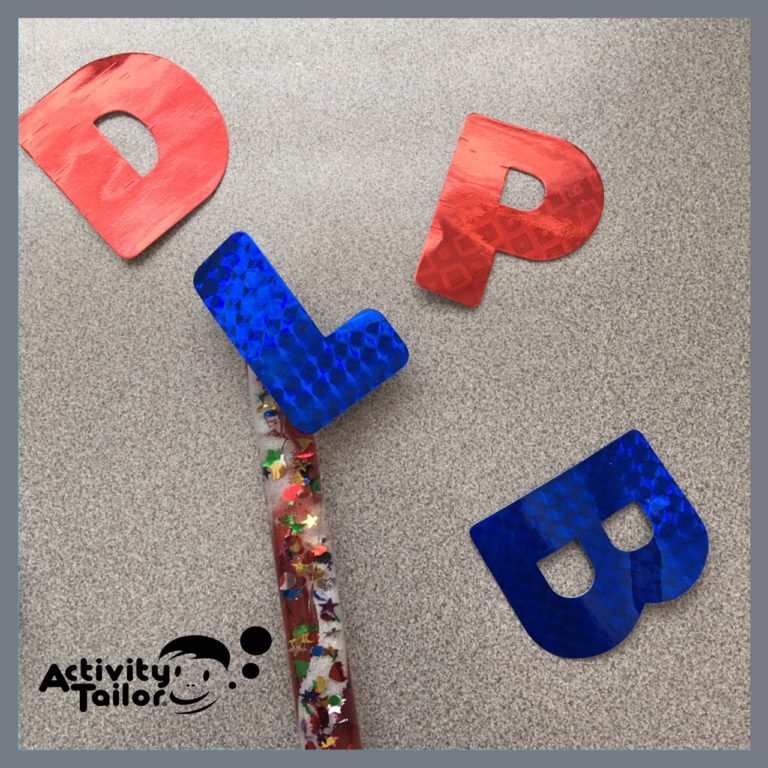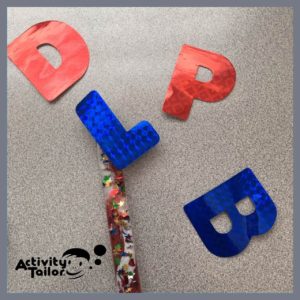 As I shared on Wednesday, this week was also about rhyming. You can head back to that blog post for some easy-to-incorporate ideas or click below for a short podcast on how to teach rhyming in your room with additional suggestions.
Have a good week!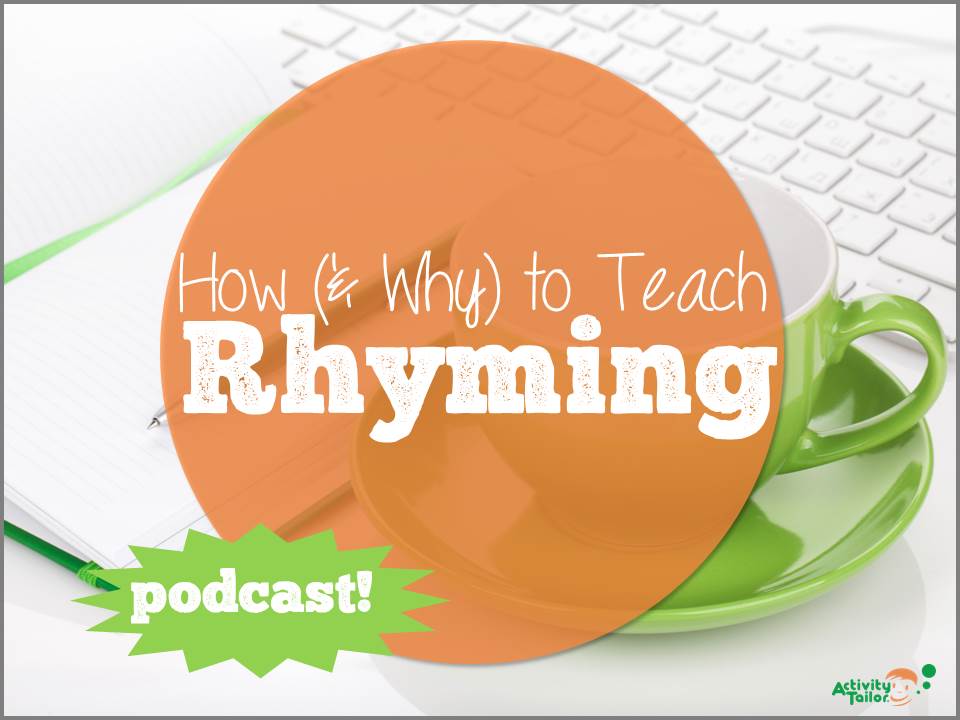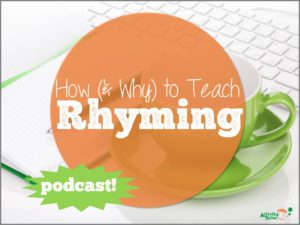 I've been feeling cooped up and itching to try something new. Here's my first foray! Grab a cup of coffee and hang out with me for 10 minutes.
Bonus! Rhyming Buddies FREEBIE for L
Object list for rhyming bag game: snake, ball, can, star, cat, plate, bread, bell, bag, ring, dough (Play-doh), knot
Websites mentioned in the podcast:
List of popular nursery rhymes
Videos mentioned in the podcast:
Silhouette segment from PBS Electric Company
Products mentioned in the podcast:
The Learning Journey Match it! Rhymes
Carson-Dellosa Time to Rhyme Game