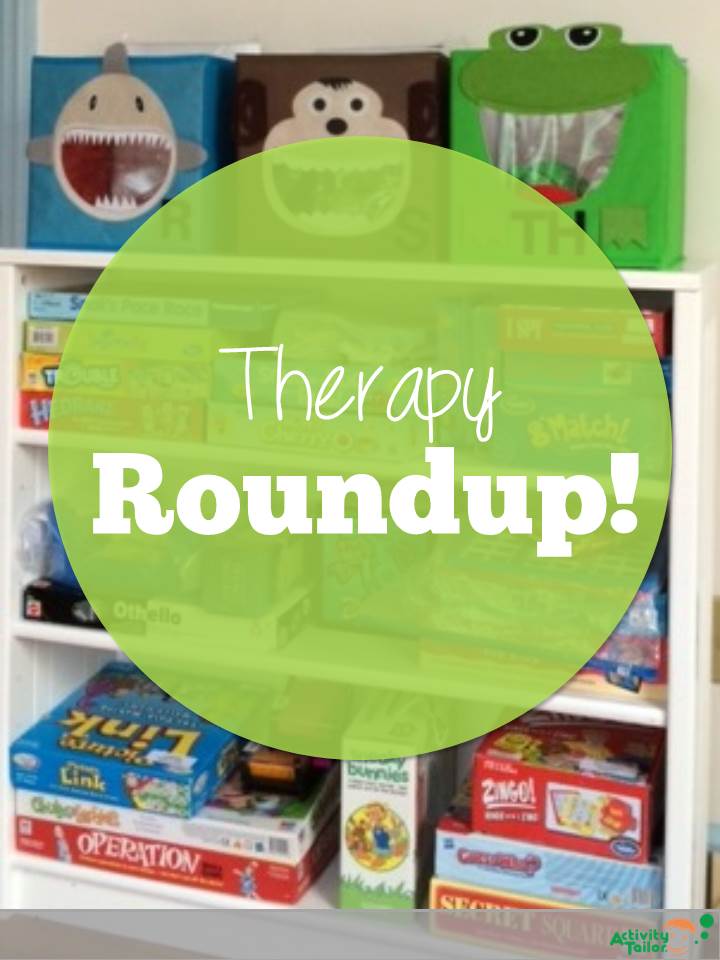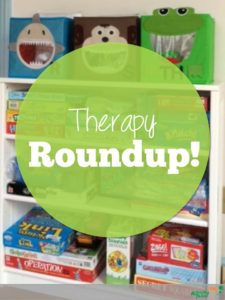 I left school Thursday and drove to Athens, GA to present at the GSHA convention on using apps in therapy on Friday morning, so this roundup post will be a bit brief. What I wanted to share are some easy tips for holidays and how to target phonemic awareness even during clean up.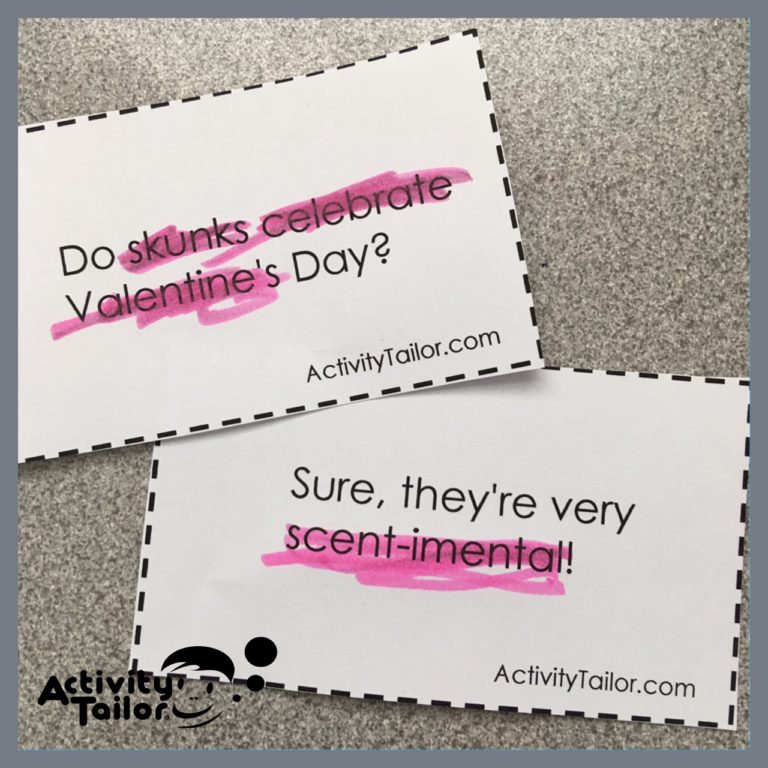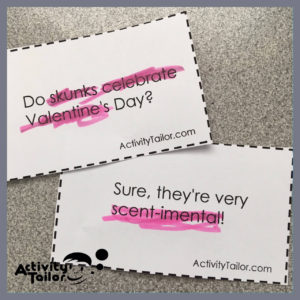 I do bring in a lot of seasonal activities, but even adding holiday color can make a year-round activity festive. I often have my artic students that read highlight "their" words in a sentence before they start as a visual reminder. For Valentine's Day, this means bringing out the pink highlighters.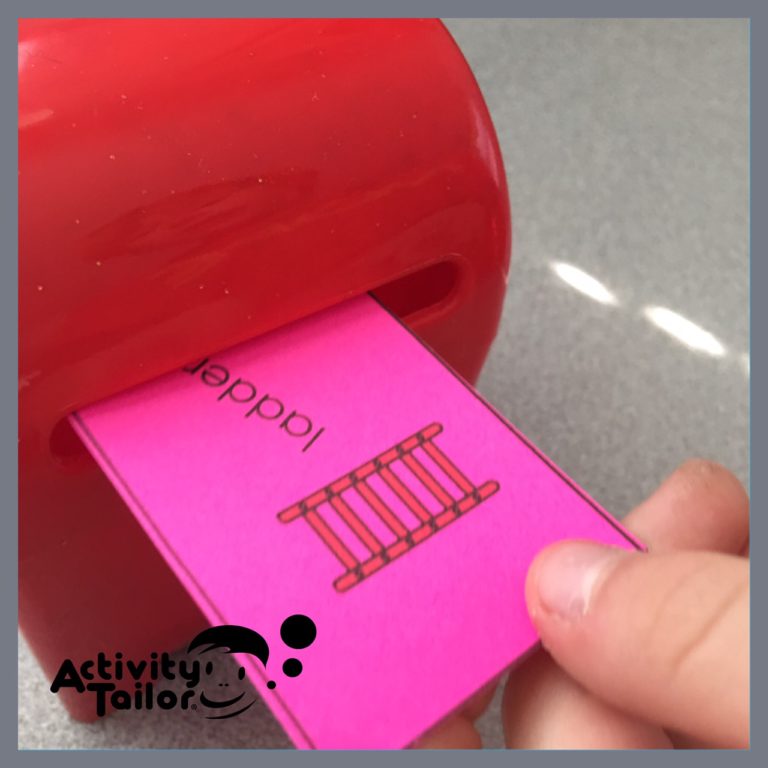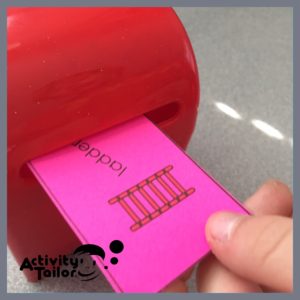 I had younger artic students mailing "valentines" in speech which were simply artic cards that I printed on pink paper.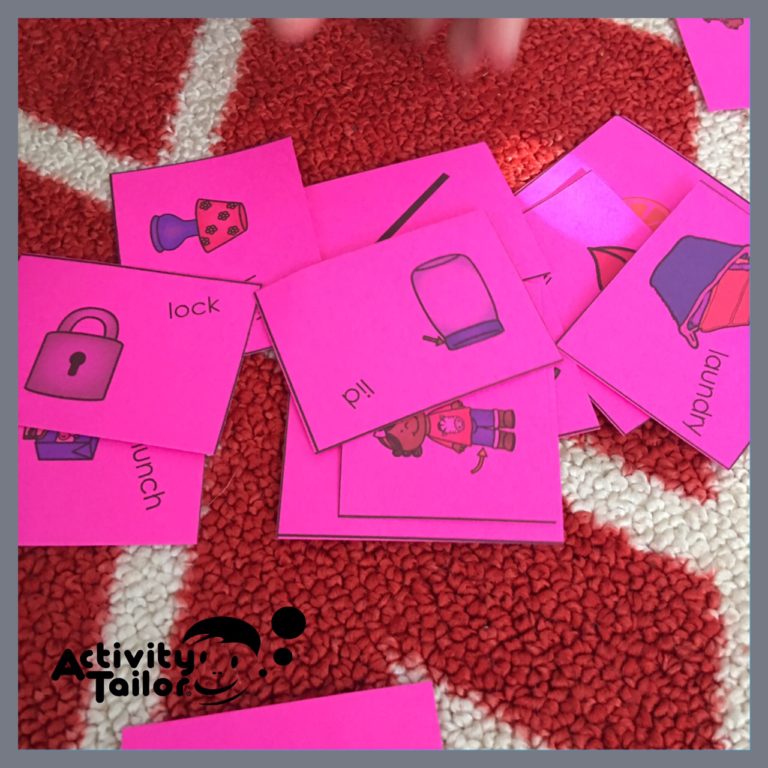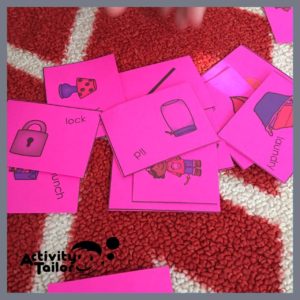 You can even swap out your usual bingo markers for seasonal candy (candy as a business expense? Bonus! Try and save half the bag for bingo.) Conversation hearts are great for Valentine's Day. Candy corn comes in colors appropriate for lots of holidays now.
And don't forget to swap the background theme on Articulate It! to the season or holiday! My kiddos particularly love the change in the sound (with a big shout out to the gobble of the turkey at Thanksgiving!)
I've mentioned before that I focus my artic students on their sound and it's representation whenever possible. When I see students in a group, I don't worry about their artic cards getting mixed–I actually want them to–during our session. At the end, I'll ask them to do the separating, usually by handing portions of the pile to each student so they have to figure out their classmates targets too. This can be particularly difficult if there are no written prompts on the card, but even if there are, it's a great opportunity for students to realize "S" doesn't always mean /s/ or that /k/ can be represented in two different ways. (The hot pink cards on my red rug is a distractingly unappealing combo, but that's real life for you!)
Have a great week!