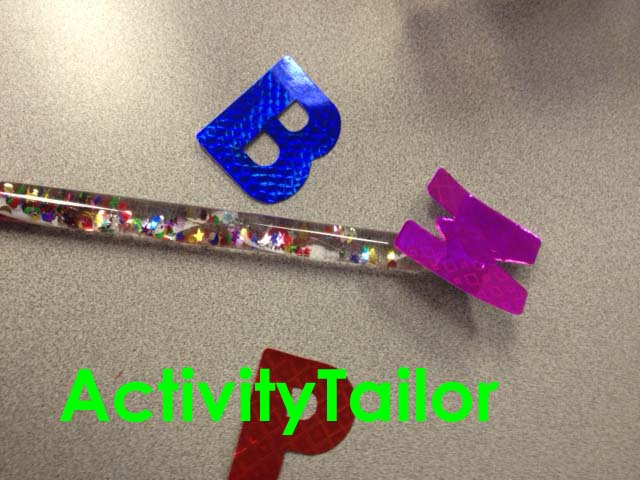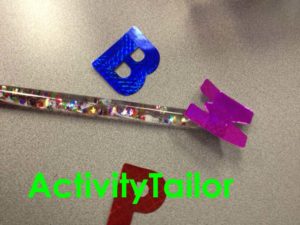 I have several children with phonemic awareness goals this year. While most have them have the ability to rhyme, all have limited sound/letter association and none of them have the ability to change a sound within a word. Luckily, I have a magic wand!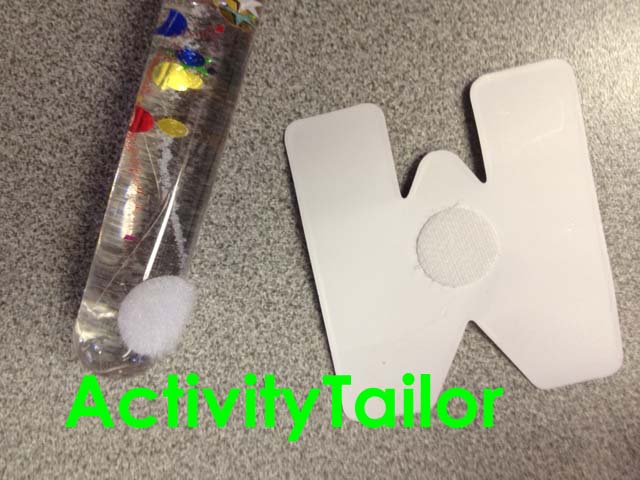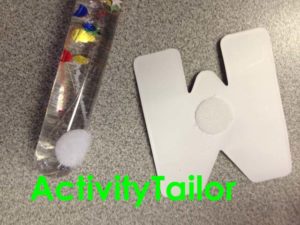 We are taking our time going through the sounds (not letters) of the alphabet in conjunction with the letters/sounds being covered in the classroom. We practice the sound attached to the letter and I'll often use visual cues to elicit productions. Then we attach the letter to our wand. The letters are simply cut-outs (I need to get lower case) with a small, Velcro dot on the back. The wand is one of those lovely Toysmith glitter tubes to which I've attached a reciprocal Velcro dot. Stick on the letter and, voila! It has the ability to change anything in the room. For this example, we'll add "m."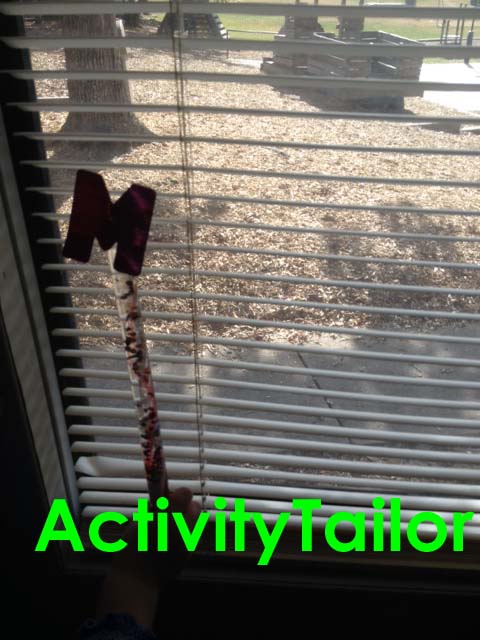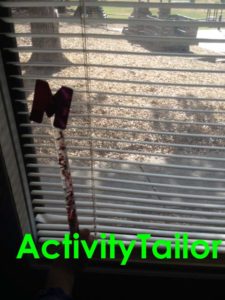 I'll call out an object, "door," and the kiddo will touch it with the wand and say "more." I'll call out "light" and they'll say "might." "Chair" becomes "mare." I don't worry about whether the new word is real or nonsense, and the kids love the silliness of the nonsense words. Need a "missue?" (Tissue). Hysterical. Look out the "mindow" or touch the "marpet" (carpet). More giggles. The kids love moving around the room as much as the comic relief. After a few trials with one sound, we might switch to another sound and letter.
Is this a task you work on? Care to share a fun technique? Please comment below or give us a link!