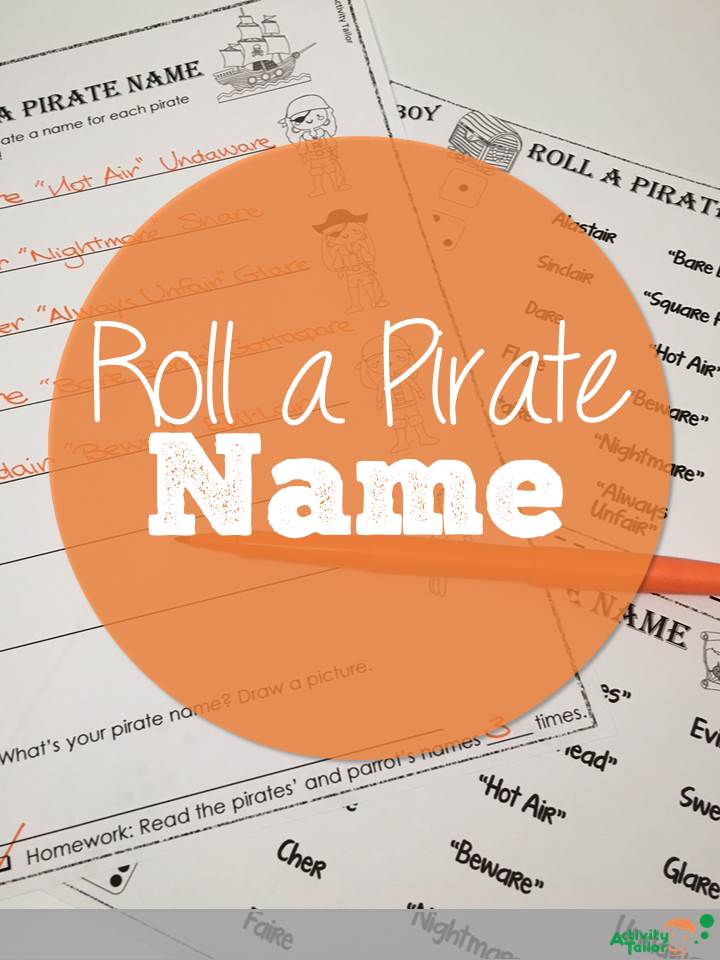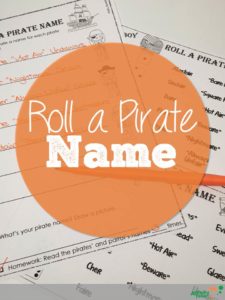 For many years, my family has gone to Hilton Head for a week in the summer. And I mean extended family which means cousins and Mimi too. There's a lot of walking on the beach, naps, reading, and competitive mini-golf.
This year we're mixing things up a bit and heading to the Charleston area. I can't wait!
The Carolina coasts have a rich pirate history and there tends to be a lot of pirate themed stuff especially for the younger crowd (like mini-golf through shipwrecks and treasure). Which is probably why I've had pirates on the brain when I was pulling together some new things for a student I have this summer working on /r/. I hope he loves this!
Because I see a lot of /r/ students and I need each and every vocalic /r/ separated that's the way I've arranged this activity. Right now, we're focusing on /or/ at the end of words.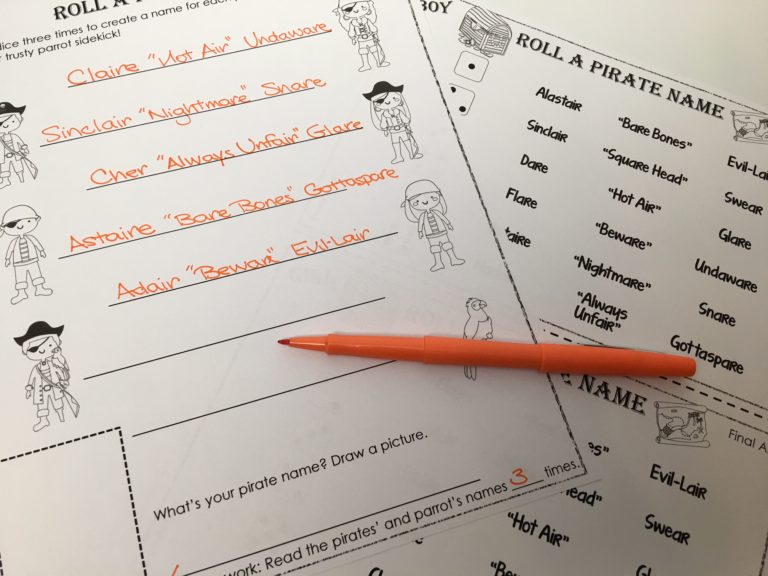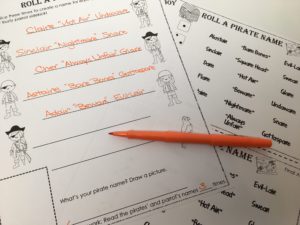 I'll give him a pirate sheet and he'll roll a die three times to create a pirate name for each character by looking at the key. I came up with enough names that I have options for boy and girl pirates . There's even a parrot! And the name choices I selected are bound to elicit giggle from them and groans from you ("Ripesmelling Ralph Ratnose," anyone? Maybe you'd prefer, "Harmful Carla Barnacle?"
And, of course, you get to roll a name for yourself too!
If you think your students would have fun with this, you can click here for full details.
Or pin the image below, so you remember it for later. There's even a snowman version for winter! (and, yes, very weird to create something with a snow theme when it's in the 90s here!)
Have a good week! Hope your summer is as relaxing as you deserve. Let me know if you'd like to see this for other sounds or will other themes.