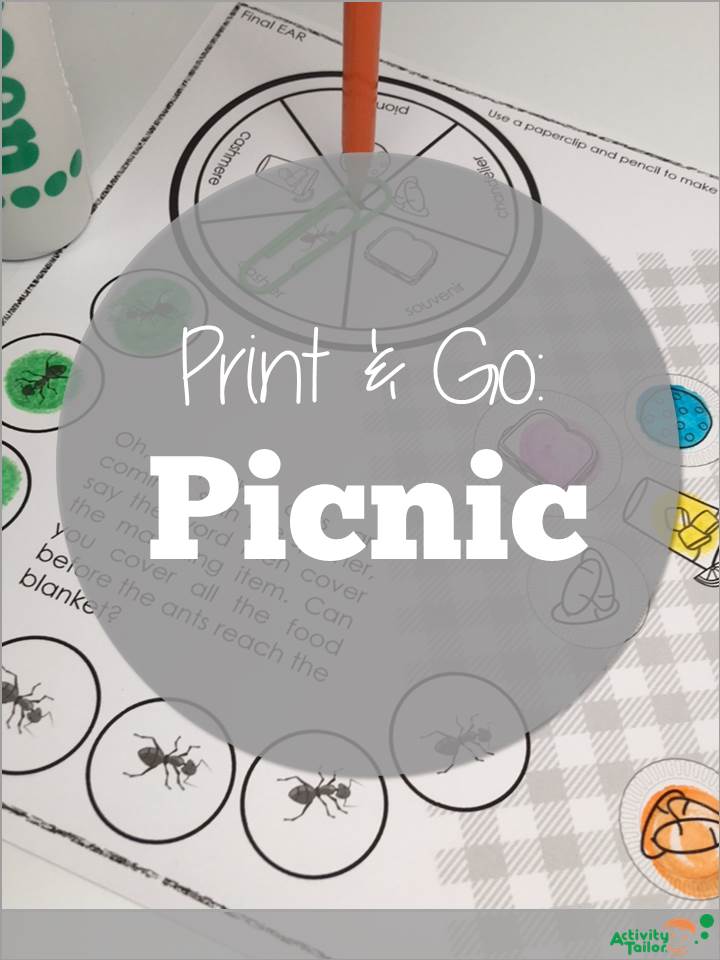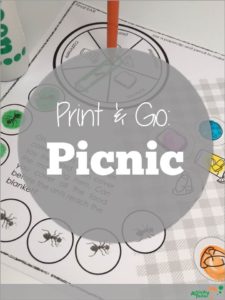 Who else is seeing students this summer? I have one location that has NO space and I was going to work outside. Lovely if the weather is good, but brutal in our NC heat (and let's not discuss cancelling speech due to rain?) Happily, we've worked out an alternative for some days.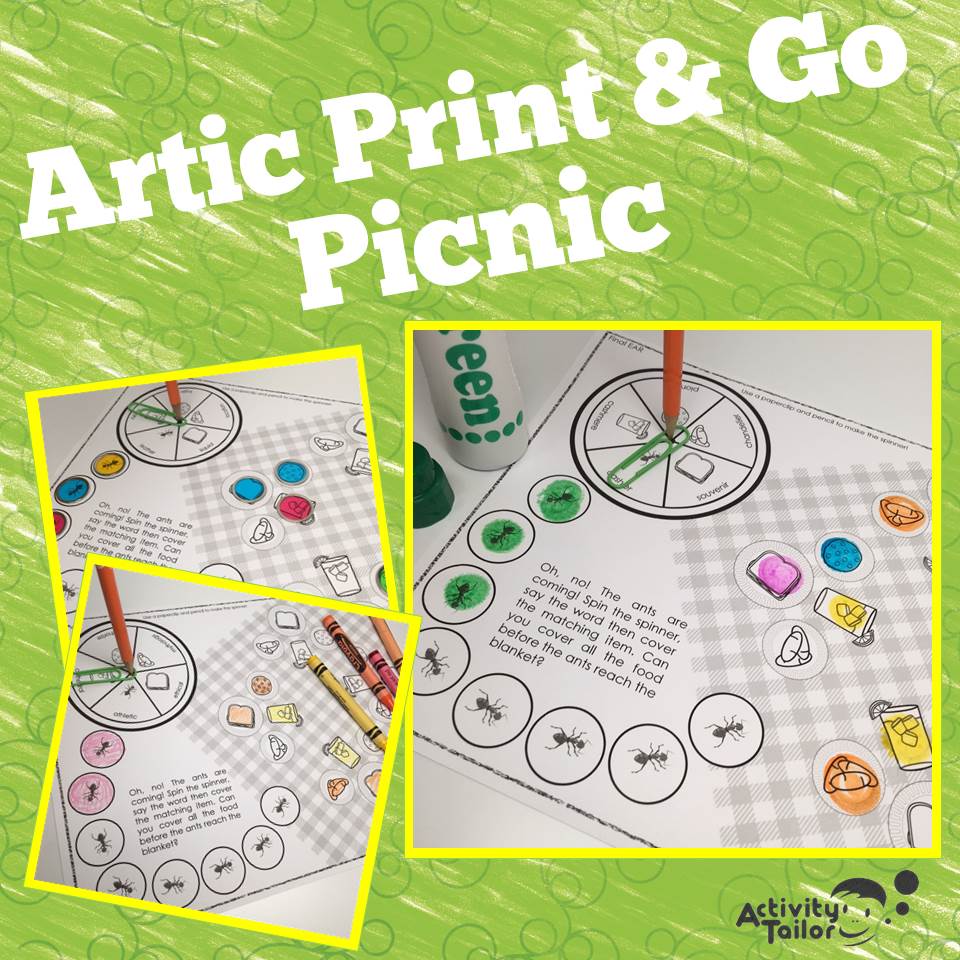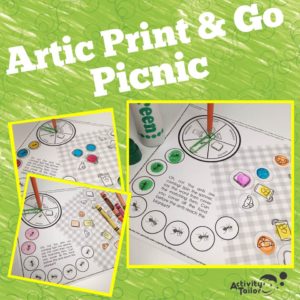 I wanted some fun, quick sheets for my kiddos willing to hang in with me. I know they'd rather be at the pool or playground, so I made sure to add a game component. They're loving these Artic Print & Go picnic theme sheets!
These are print and go because I'm not interested in a lot of assembly myself right now (and walking in and out of different locations has me wanting to minimize supplies). I usually use chips to play during our sessions so they can play again and use daubers or crayons (honestly, they can even just cross out with a pen or pencil).
Use a pencil and paperclip to make a spinner, and see if they can finish the picnic before the ants descend on the blanket. Good news, if you have ultra-competitive kiddos that struggle with losing (like I do), I've created these so that losing can happen, but is rare.
If you are simply enjoying your summer off, take a second to pin this idea for another day, or take a look at my apple version (with picture prompts) for back-to-school.