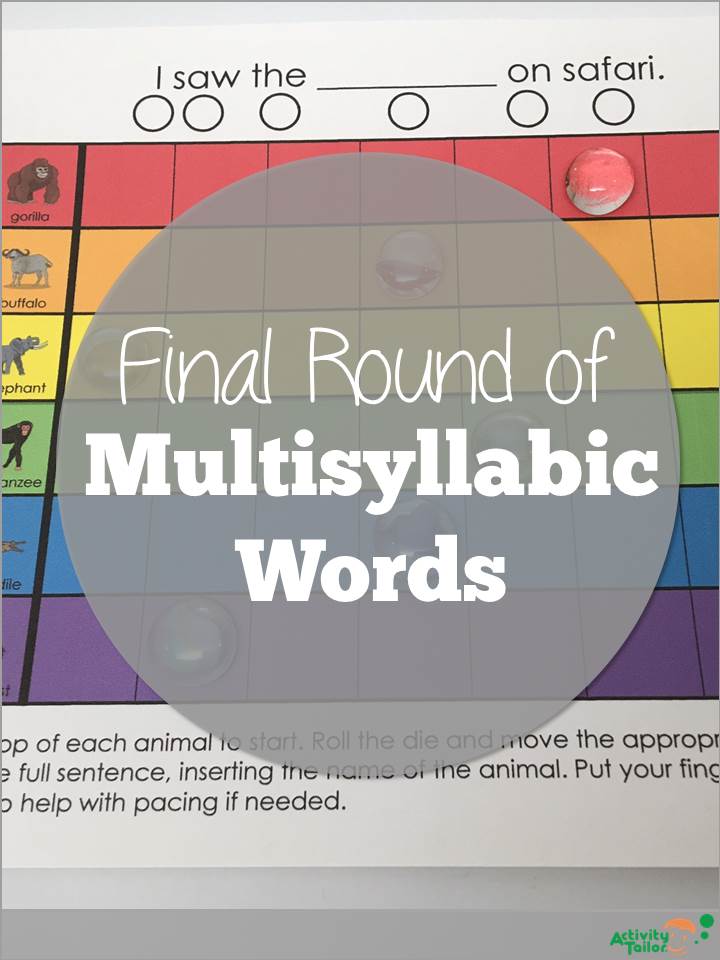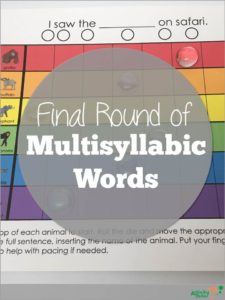 We are starting to wind down the school year here and you can tell that the students are ready! I'll be seeing a few of them over the summer–a change from my typical schedule. Anyone else planning to see kiddos during summer break?
I had a number of children this year who did a great job with their articulation or phonological process targets when we used "easy" words (one syllable) only to have them completely fall apart in sentences, conversation or with multisyllabic words. All of the sudden, syllables are dropped and articulation is out the window. Here are a few things I've been doing to counteract that:
I've been using automatic drill tasks like counting and the alphabet to get my kiddos in the habit of using their sounds. I typed out the alphabet in a large font so they can touch and say which helps avoid skipping or blending large chunks until they're unrecognizable (I'm looking at you LMNOP).
We've been working on nursery rhymes, many of which provide multisyllabic words, but give us a fun rhythm which helps with pacing.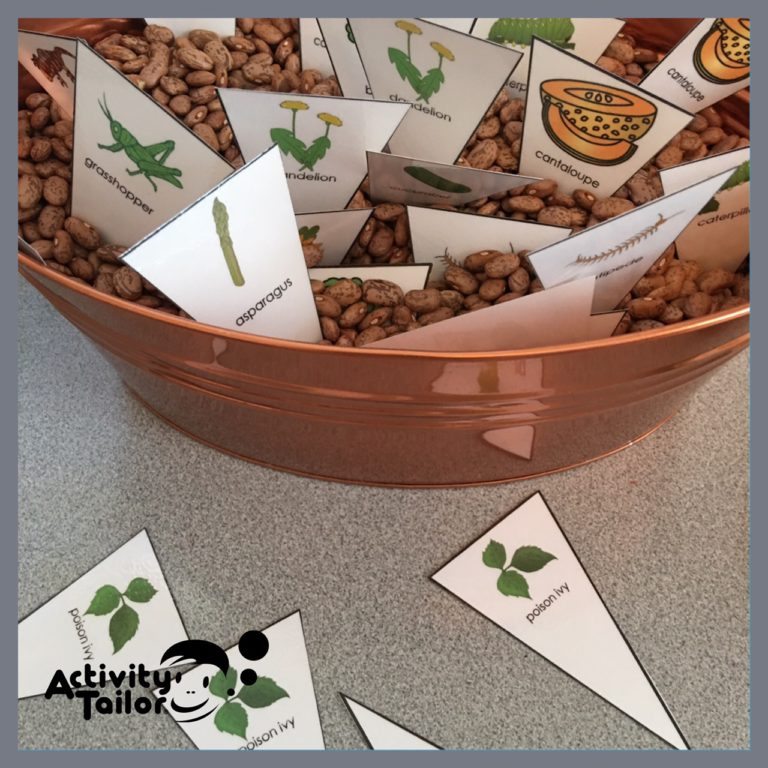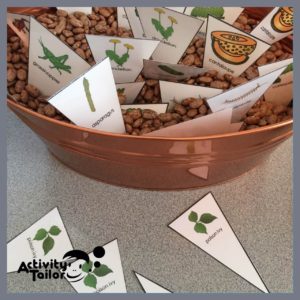 I made a quick game for our "garden" (a bin of dried beans). We pick from the stack of long triangle cards and see if we get something we can plant in the garden (like cucumbers or watermelon) or if we get poison ivy (which elicits lots of giggles and tagging your neighbor's arm so they get a rash) which is placed to the side.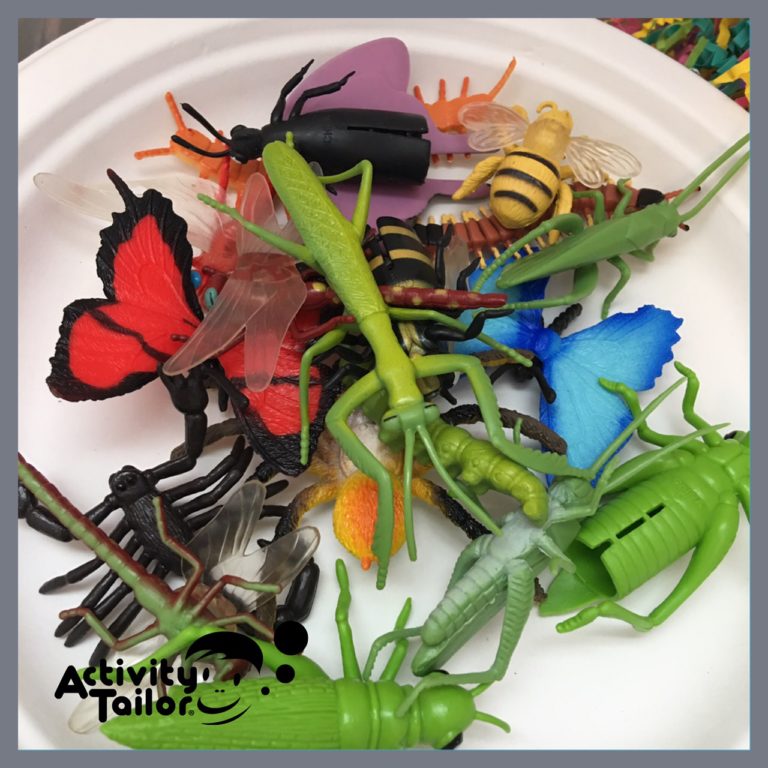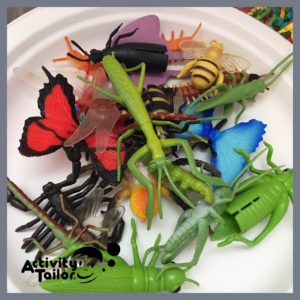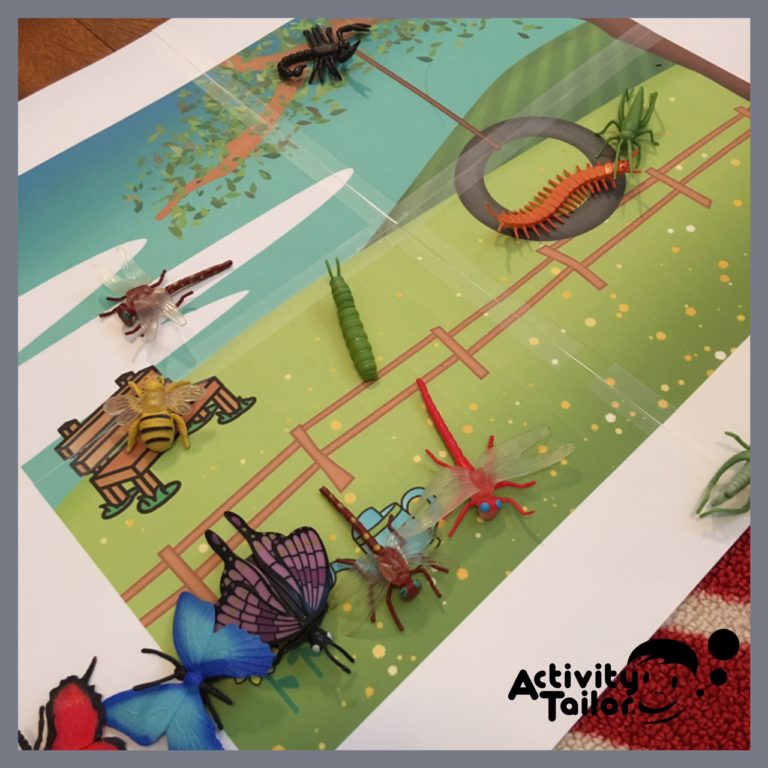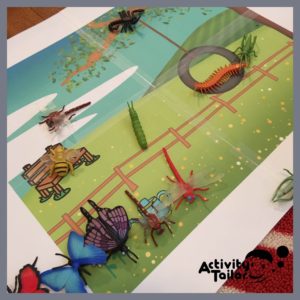 I have a sensory box of Easter grass where I hide lots of bugs–dragonflies, butterflies, centipedes, caterpillar, even a scorpion and tarantula! We hunt for those and then place them on a garden mat a label where they are ("The caterpillar is on the swing.")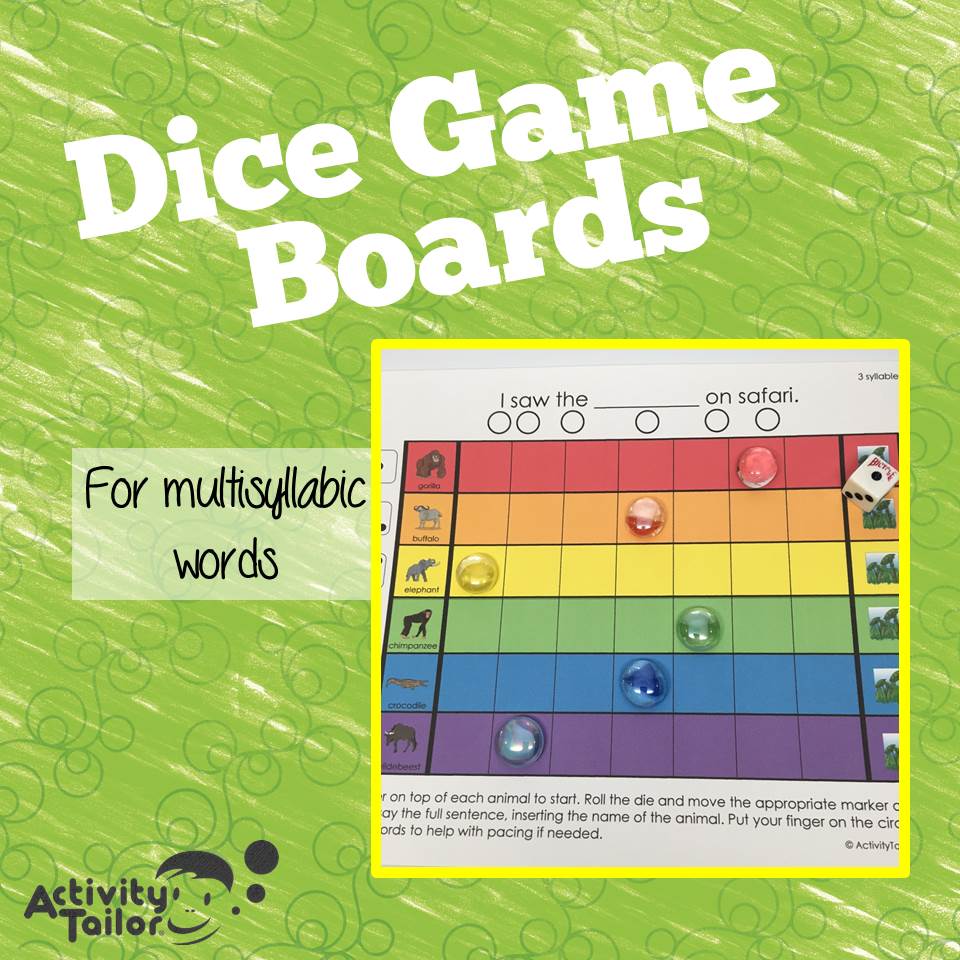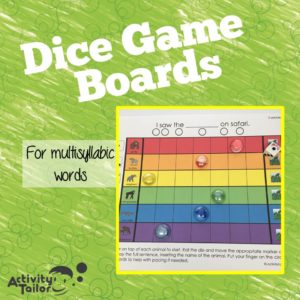 Several months ago, I made game boards that we use frequently and for several of my kiddos, I've sent them home so they'll actually practice. These are non-competitive game boards. To play, place any kind of marker on each of the first squares. Roll the die to see which marker to move. For each move, the child will also say the sentence written at the top of the page, filling in the object pictured at the start of the "lane." Circles below each word can be used to pace the rate of the sentence (and support early literacy practice, even for non-readers), if needed.
Includes color and b&w versions of all six game boards. Targets include 3 and 4 syllable words. Bonus materials! There is a parent letter, parent tracking form to return, and data collection sheets unique to each game board for the therapist. Click here for full details.
The Teacher Appreciation site wide sale for TPT is happening now! Use code: THANKYOU17 to receive a discount of 28%! Click here.