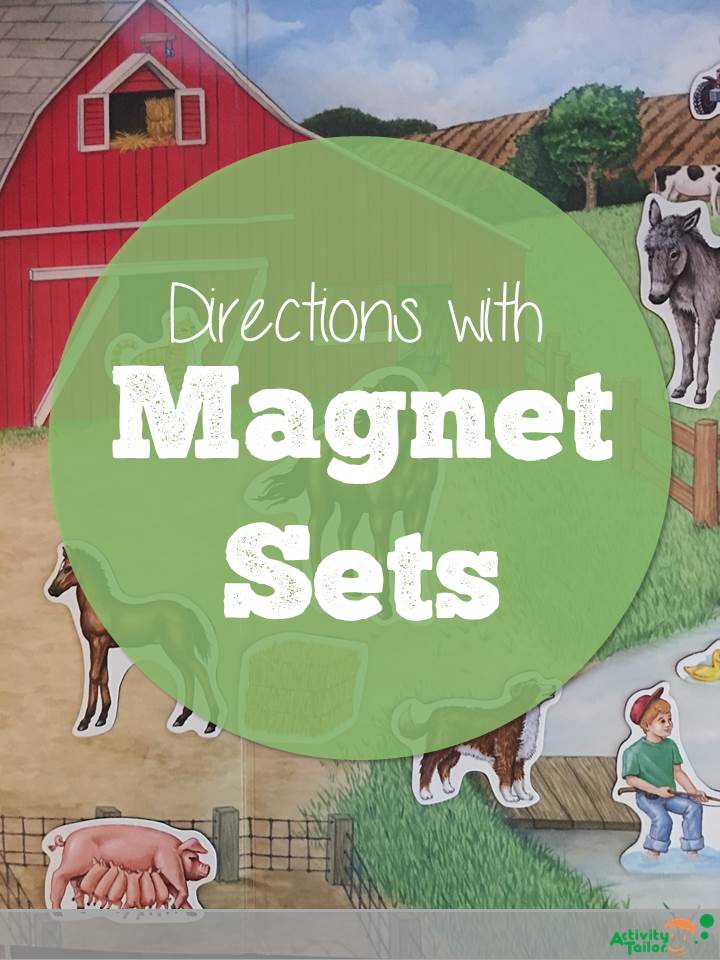 Have you ever done the following directions subtest on the CELF and had a moment of thinking, "wait, did they do that right?" All those "last red triangles" and "the circles to the right"…while I get what we're looking for, it's not an accurate representation of real life. Real life directions are more like,
"Grab your dance shoes and snack before you get in the car!"
"No more screen time until after your homework is done and your room is picked up."
"Can you take a seat between Grandma and Grandpa?"
So, when I work on directions in speech, I tend towards the functional. After all, if they score well on the CELF, but can't follow directions in the classroom the teacher is still going to send them my way.
Barrier games have been a staple in speech rooms forever, but I've been leaning more towards barrier stories. This is the kind of skill I really want my kiddos to have–to be able to listen to instructions or a sequence/story and pick out the important information and act on it.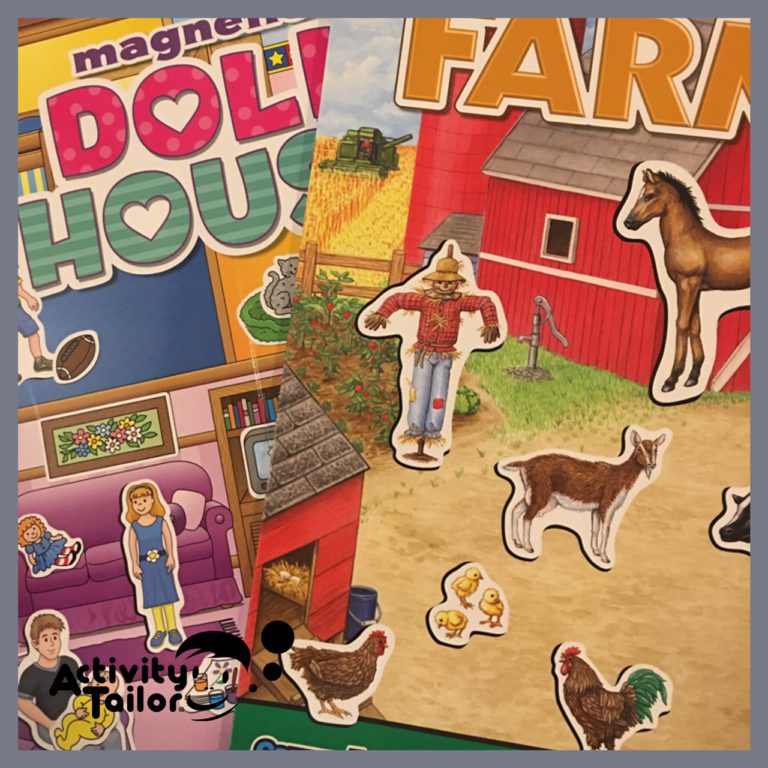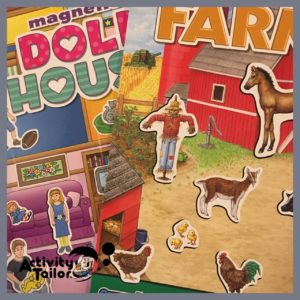 I have several magnetic sets (construction, farm and doll house) and I buy them in pairs so we can compare what my picture looks like with theirs. (This lets them check their work and kind of moves me out of labeling right or wrong. It often seems like my kids with these difficulties are particularly sensitive about not getting things right.)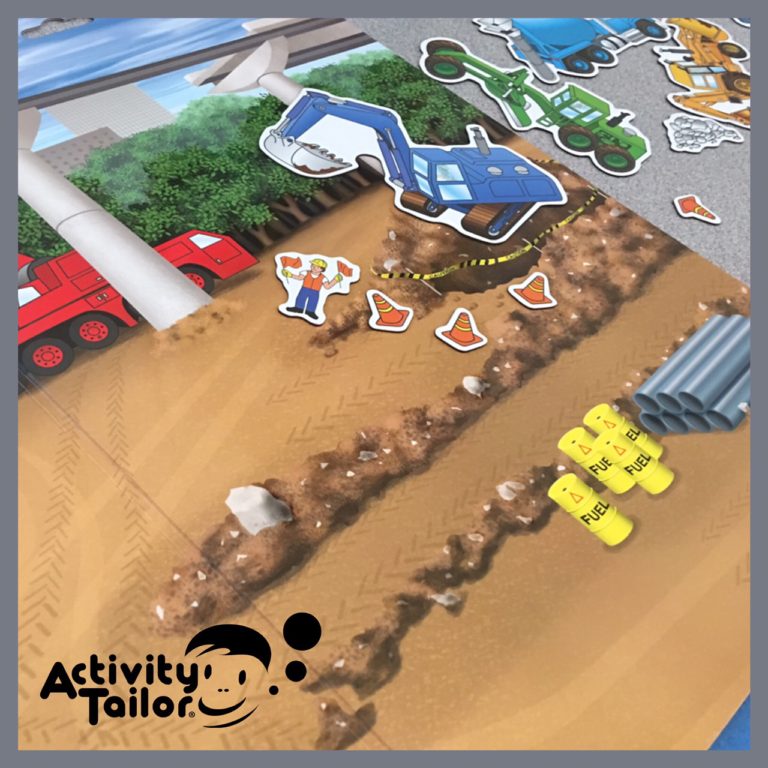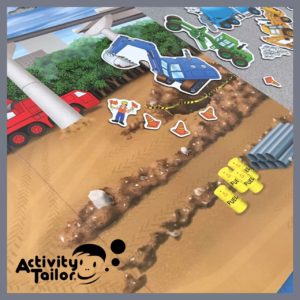 I take one, hand them the other and then start the story. After each sentence or so, I pause and we check to see how our illustrations compare. We might legitimately have a slight difference which—provided it meets the description in the story—is fine. And we talk about that.
So, my farm "beginning directions" might look like this:
Put the mother next to the chicken coop.
Put the cat inside the barn.
Put the rabbit in the garden.
Put the mother pig in the pigpen.
Put the ducklings in the water next to the turtle.
Put the donkey in the field next to the cows.
But my farm "stories" might look like this:
There is so much work to do on the farm! Mother feeds the chicks in front of the barn.* Father drives the tractor in the cow field.* Brother sits on the bank and catches fish for dinner.* The trough is under the water pump waiting to be filled.* They hay is in front of the tool shed waiting to be brought to the horses.*
(I put the asterisks where I'll stop and we'll check our work.)
My students like this activity because it's so much more interactive and, honestly, it makes a lot more sense to them. It keeps my attention too!
***April 27, 2017: I was overwhelmed with emails and comments asking me to post the magnet set stories that I use. Just pop into my free resource area to grab a copy!***