May is not the time to get fancy with end of year speech activities. It's a time to make it easier on yourself. The trouble is the kids are not cooperating. They seem to be overloaded with end-of-the-year fidgets and silliness. Another "typical" round of speech therapy is not going to hold their attention.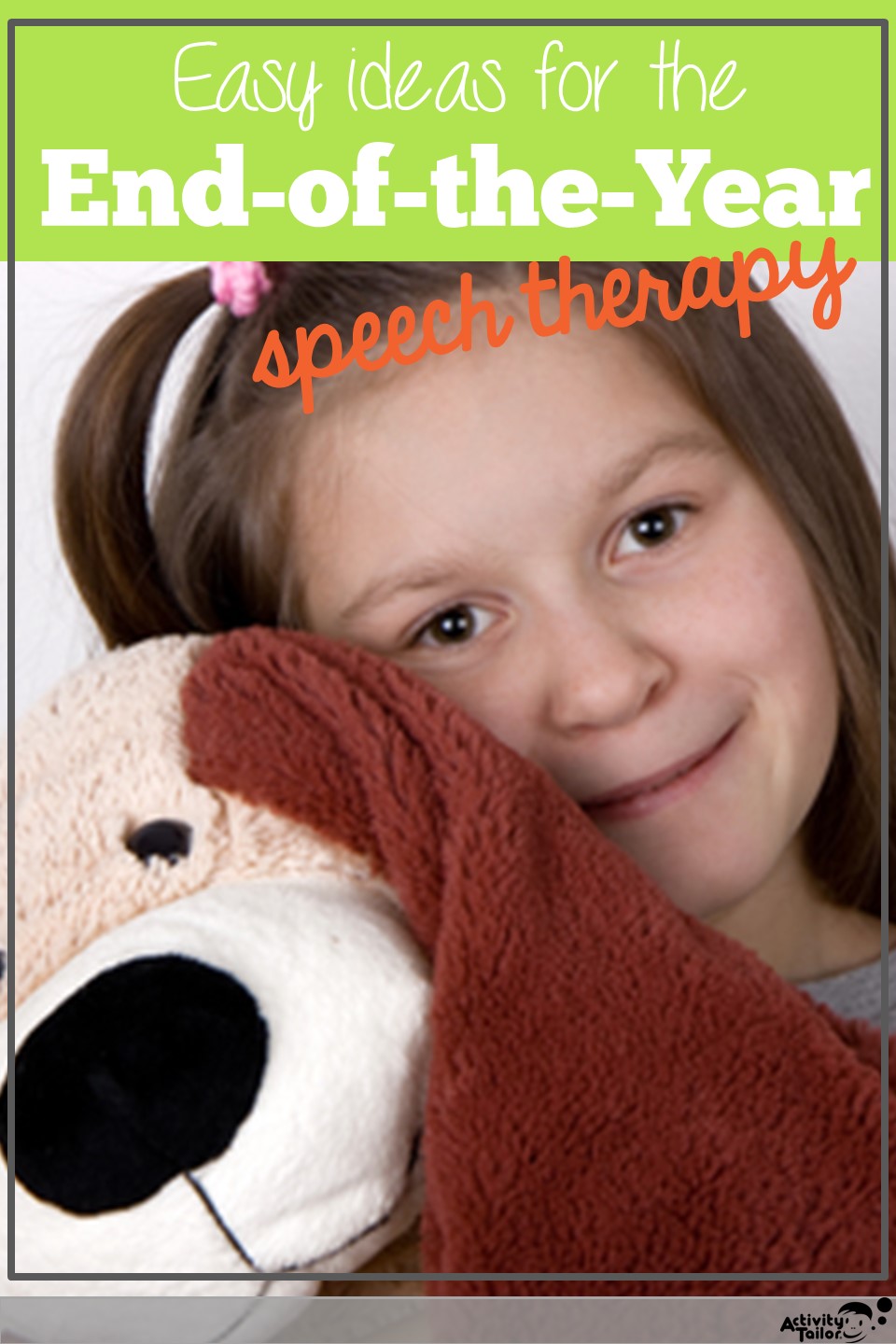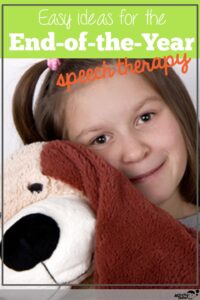 Here are a few quick end of year activity ideas that make it easy on you and provide enough fun and novelty for your speech students to keep them engaged:
Special friend day: Allow students to bring a favorite stuffed animal to the speech room and let them explain what they are working on or lead their friend in practice. (Great for articulation or language goals.)
Show and tell: Ask students to bring a toy or object from home that they can share with you or the group. Give them 2 min to find something in your room for show and tell if you don't want to plan ahead. (Great for language goals.)
Head outside: Anything you've done inside is lots more fun and interesting outside. (Articulation or language)
End-of-year party: Have your students help plan a party or try an easy cooking activity. Yes, cooking includes decorating cookies with frosting and sprinkles or stirring in a powdered drink mix. (Articulation carryover and language goals)
Write speech report cards/reviews: Let your students describe a typical session and weigh in on their favorite/least favorite activity of the year, then choose a 0-5 rating. You might be surprised by what they say! Older students can reflect on their own performance and progress. (Great for articulation and language)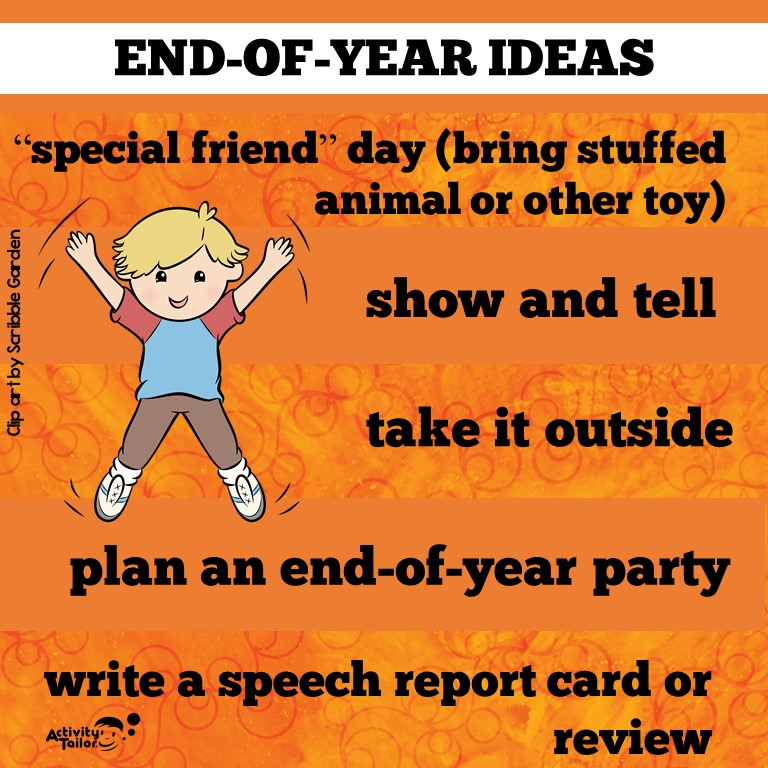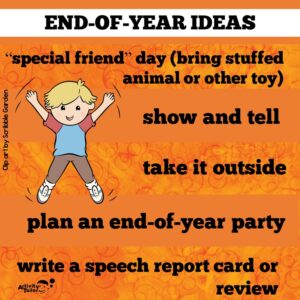 When you wait until the last month for these special activities you avoid the "why can't we…?" whining about doing it again and again, and finish on a high note.
Have younger students? Me too! For these little ones who don't take changes in routines as well, staying with the typical program is usually best. But if you feel like you need a break or change then try these:
Water play: You don't need to have a pool or buckets of water. A spray bottle, a tiny amount of water in a small container, even a damp sponge is plenty of "wet" to pretend to wash or put out a fire or simply feel the difference from "dry."
Put the batteries back in: The first thing I do with new toys is remove the batteries. The electronic sounds and songs seldom provide anything worthwhile from a speech or language standpoint and the extra stimulation frays my nerves. But if you feel bold, go for it!
Bring in your special friend: An oversized or extra cozy stuffed animal, a puppet or doll can be a fun novelty for a little one and a chance for them to show off what they've been working on.
Share some of your own end of year activities below! Let's make life easier for all of us!
Psst! Did you know subscribers receive exclusive freebies and access to giveaways? Sign up here!
Looking for some summer ideas? Check out these posts:
Social Skills Projects for Home (and therapy)
Summer Speech Therapy for Students who Stutter
Using Postcards for Summer Speech Therapy