Staying in touch with caregivers doesn't need to be difficult or time-consuming. Here are five tips for communicating with speech families that won't overwhelm you.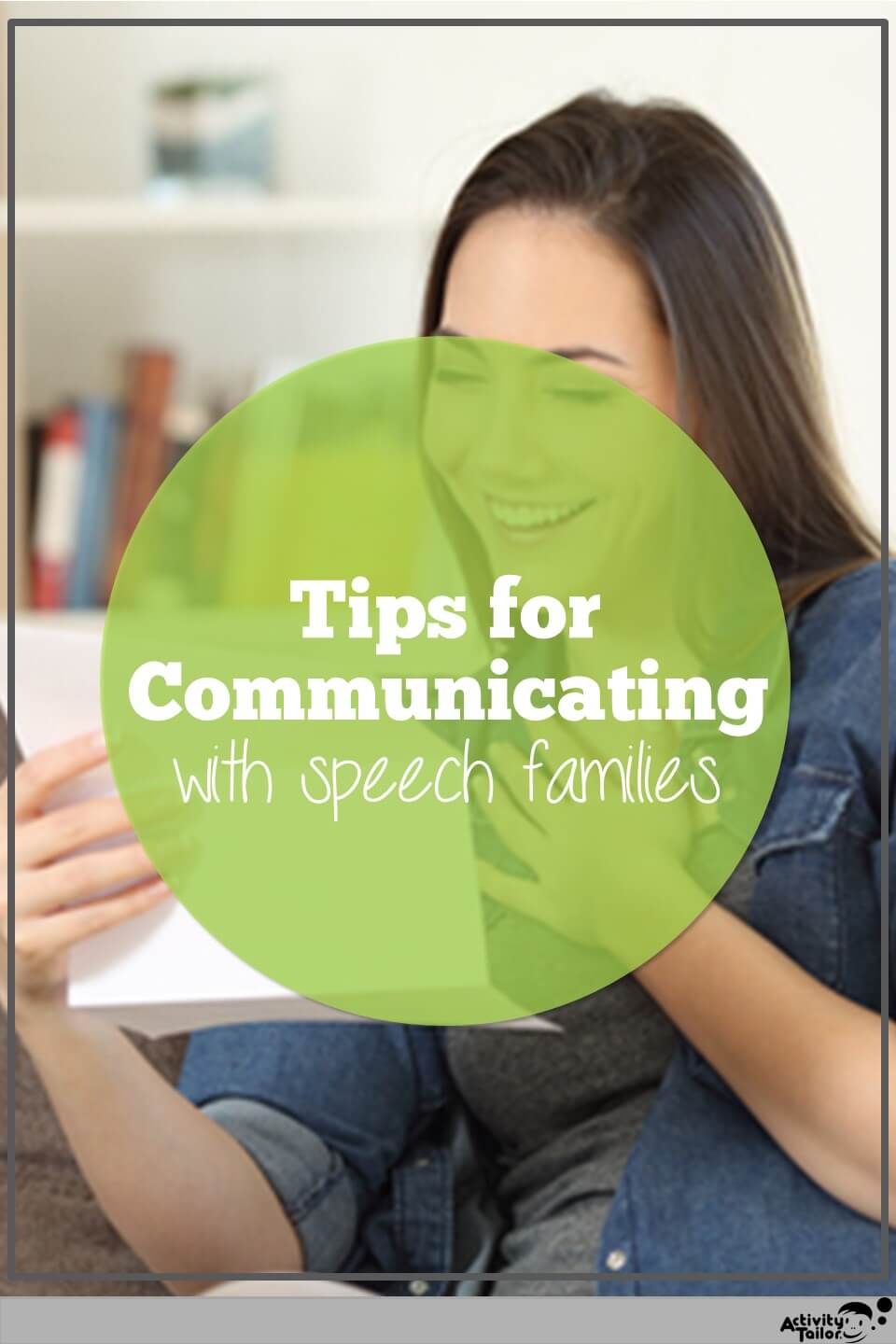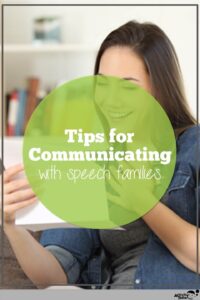 I contract with private schools, so when the pandemic arrived and I was no longer permitted on campuses, I began doing home visits. It was a big adjustment. Not only was there the uncertainty of virus exposure (despite all precautions), but driving from house to house was time-consuming.
So, I was delighted when I could return to the school setting this past October.
I feel so much more efficient!
However, there were some definite advantages to seeing my speech friends in their home setting. I had a chance to see all the things they love and talk about—favorite toys, pets, outside spaces. I could talk and demonstrate what we were working on for parents which made therapy more effective. There was a feeling of camaraderie like we're all in this together. I loved working in partnership with my students' caregivers.
Now that my schedule is back to usual (not really usual, but closer than it was), I miss the regular parent interaction especially for my littlest ones. Here are a few ways I'm staying in touch:
Tips for communicating with speech families
Session notes: I have half-page notes that I snap to a PDF and send to parents (I use Tiny Scanner app). I don't need to do this every time, but doing it on occasion let's parents see what we did in the session and what their child's performance was like for each goal we targeted. (Grab a copy here)
Pictures: If I have a child that builds/makes something they are proud of or there was a toy they particularly liked, I snap a pic and send to the caregiver (if the child is in the photo, I don't include their face). Parents love getting these which are akin to "We were thinking about you."
Positive messages: With our job, it can be easy to keep the focus on areas of weakness. I make a point to regularly send messages that only address strengths or progress. "Hey, wanted to let you know that Kim had an amazing day! Came to my room calm and eager to play and used three two-word combos. Keep up the great work!"
Written note: Take a page from the classroom teacher and add a note/"grade" to worksheets that are sent home. For instance, if my artic student completed a printed speech activity with me, I might put "Phew, this was hard! 60% accuracy with /r/ today, but I could tell he was really trying!" or "Nicely done! 80% accuracy; I'll need to write a new goal soon!"
Parent handouts: Even sending home a handout on general speech info (like the order speech sounds develop or expected speech clarity by age) will help maintain a connection with families. Many of my products include a bonus parent handout; grab a free fluency tracker for parents here.
How are you communicating with speech families? I'd love to hear some more ideas! Please share in the comments below.