How do you feel about sending home summer speech therapy activities? Here are a few ideas to make it easier on you.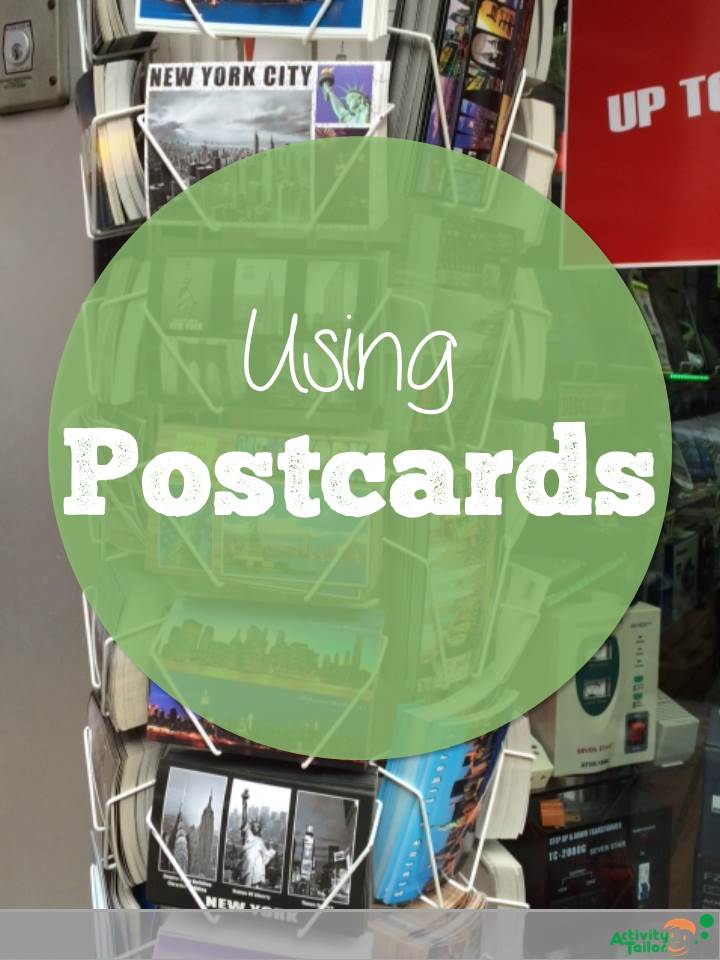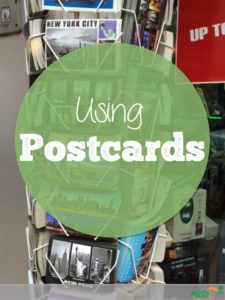 The year is coming to a close and I'll be meeting with several parents this week to discuss activities they can use to support our speech/language skills this summer.
I know how hard it is to wrangling an unwilling participant into "school" work when they're on break. I know most parents don't need another item on their to-do list. I also know that suggestions for easily incorporated activities are more likely to get done and be sustained.
Here are a couple of fun summer speech therapy activities I've used before that incorporate postcards.
Dear Me:
Writing a daily postcard each night of vacation is a superb way to work on sequencing skills (or grammar, or vocab, or any expressive language skill). I'll ask families to come up with 3-4 activities they did that day or 3-4 steps for one main activity. Parents may take (verbatim) dictation, but I always ask that the child sign off. This is something they can even do in a restaurant while waiting for food to arrive.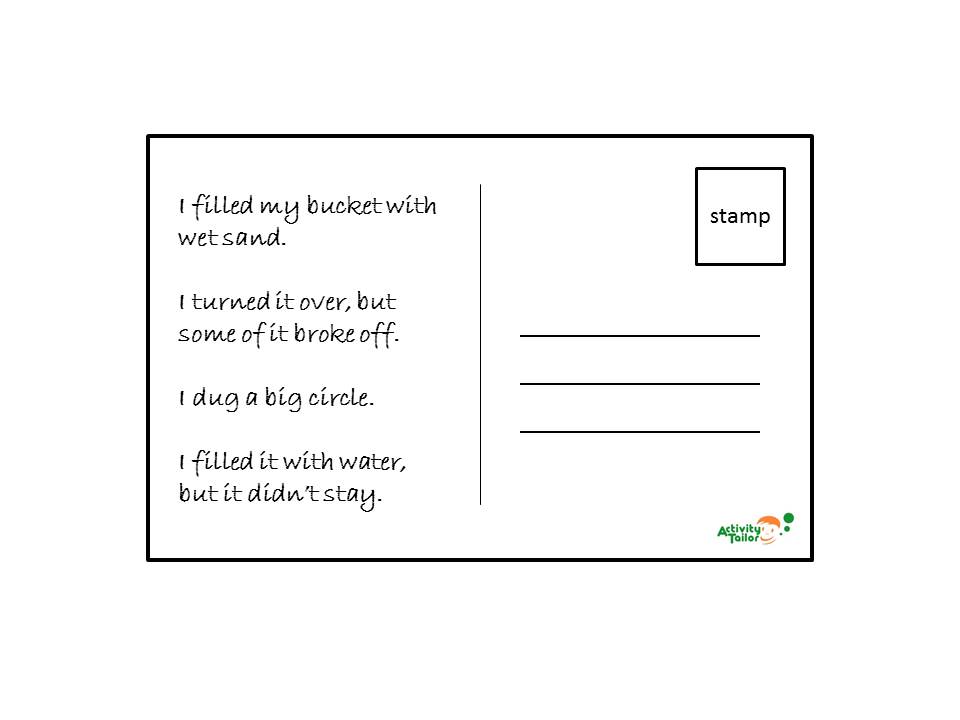 If parents are willing/able, I ask them to mail them home each day. (If this isn't feasible, I might have mom act as postmaster once home.)
This makes for a lot of excitement on the return when their little one gets mail several days in a row and can hear the sequences again. Kiddos love stories they star in! It's also a great keepsake and less arduous for littles than keeping a journal (Short! Picture! Mail!)
It also gives us something to work with when we meet again (I ask parents to bring them in for a couple of sessions). Now I have a reference point for topics and questioning.
Bonus: I know a few people who regularly send themselves postcards from vacations as an easier and lighter way to document the trip.
Goal Nudging:
For fluency students especially, I use postcards as a way to push our goals along, even if I'm not there to do it personally.
We come up with 5-7 goals for the summer (with a variety of difficulty). Each one is written individually on a postcard (hometown or generic), stamped and addressed to me (so there are no excuses).
As the student completes the goal, they simply sign their name and drop it in the mail. Would I love a sentence of feedback too? Of course! But I take what I get.
I think both of these activities would work well with adult populations as well. I've used them with K-Gr. 12.
Need a free download? Check out this postcard activity!
Would love to hear your postcard or summer speech therapy ideas too! Please comment below.