Step into spring or summer with picnic themed language activities in your speech room!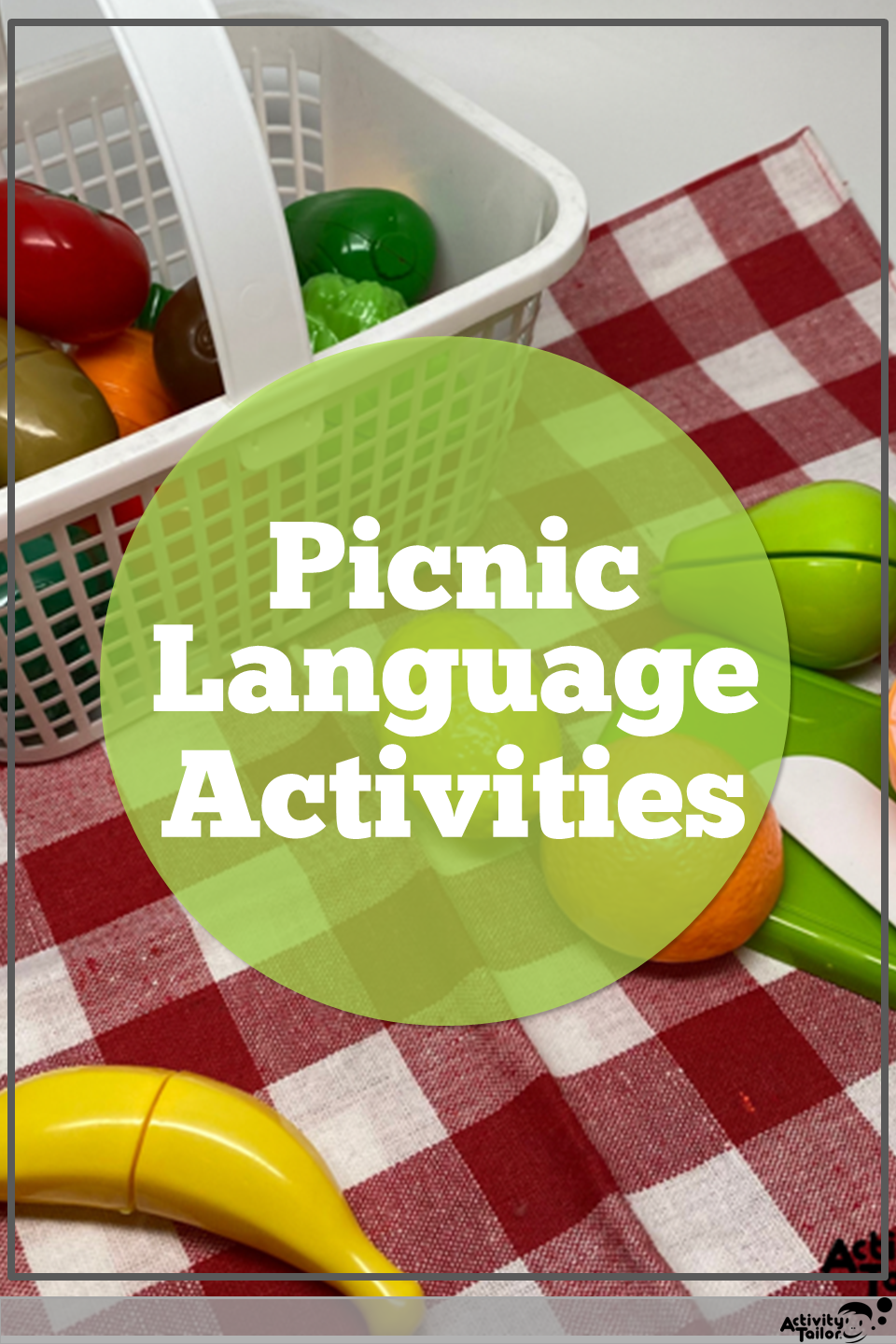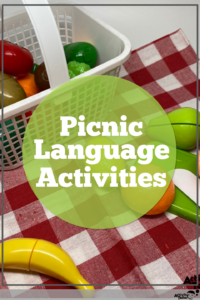 I see students year round and this year I kicked off my summer sessions with a picnic theme. By using themed based activities across the board, it simplifies my planning and how much stuff I need to travel with. Check out these easy-to-implement activities below and be sure to scroll all the way to the bottom for some free printables!
Links provided may be Amazon affiliate links. As an Amazon Associate, I earn from qualifying purchases. Thank you for supporting my blog!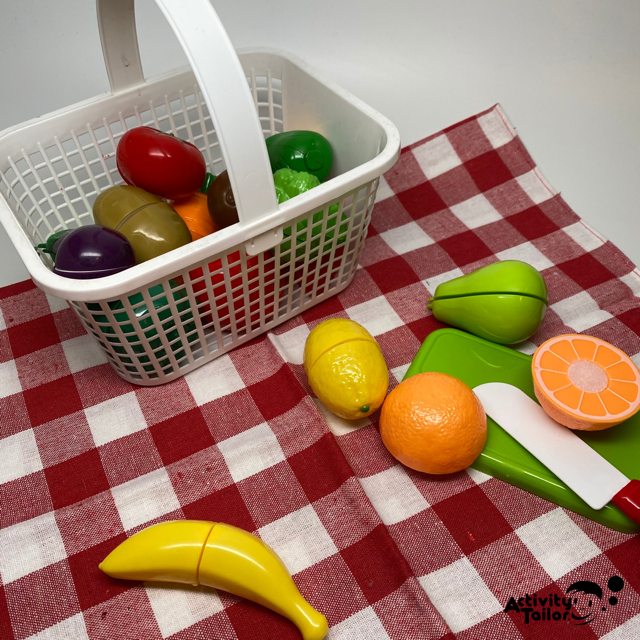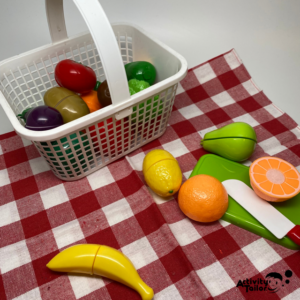 If you love play based therapy activities, be sure to get on the waitlist for Putting Play to Work, a practical 2 hr. webinar with suggestions you'll use the next day.
Seven picnic themed language activities
1. Cutting food: Kids love pretend cutting foods. Knives are something that little ones are always told "no" to, so when they get the opportunity to try, they're usually very excited. Plus, there's that satisfying Velcro "rip" and some sets have an interior to the food that's pretty intriguing. Pack it all up in a basket and head out for your picnic! Don't want to invest? Make your own "food" with playdough to cut.
Possible targets: requesting help (there's always a few stubborn foods); action words like cut, eat, chew, taste; pronouns like yours, mine; quantity words like all, some or half; turn taking because I like the knife too!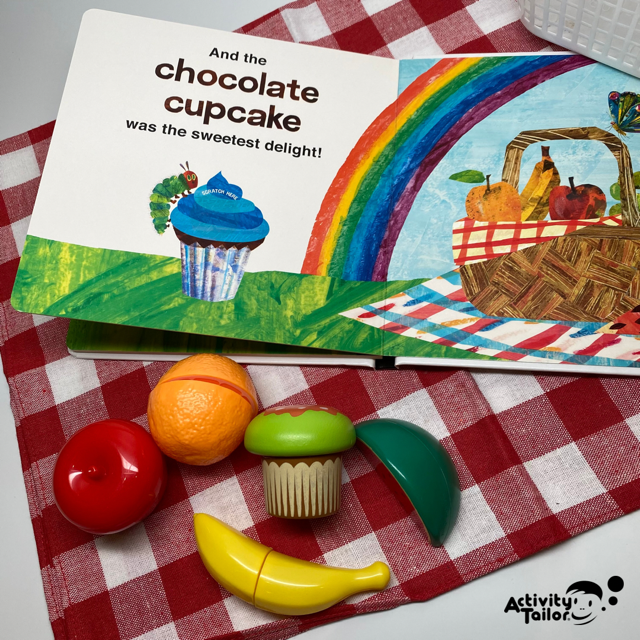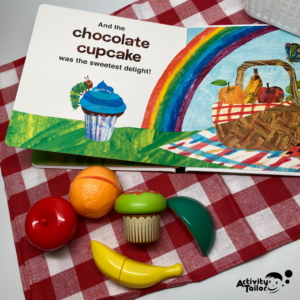 2. Hungry Caterpillar Picnic: If you have difficulty getting a child to engage with books, try one that is interactive like this scratch and sniff option, AND add in some props. We packed up all the foods the Hungry Caterpillar likes to eat and brought them on our picnic.
Possible targets: action words: smell, taste, eat, bite, crawl (like a caterpillar); matching objects to pictures; answering yes/no questions: Does he like apples? YES! Do you like apples?
3. Pignic: Another adorable book option! The pigs were having a wonderful pignic until the dark clouds and rain came. Wait! Now there's MUD! This book has minimal text and several problems to solve (ie the wolf help blow the kites up). Add some chocolate pudding "mud" to a tray and add some plastic pigs and see what language emerges.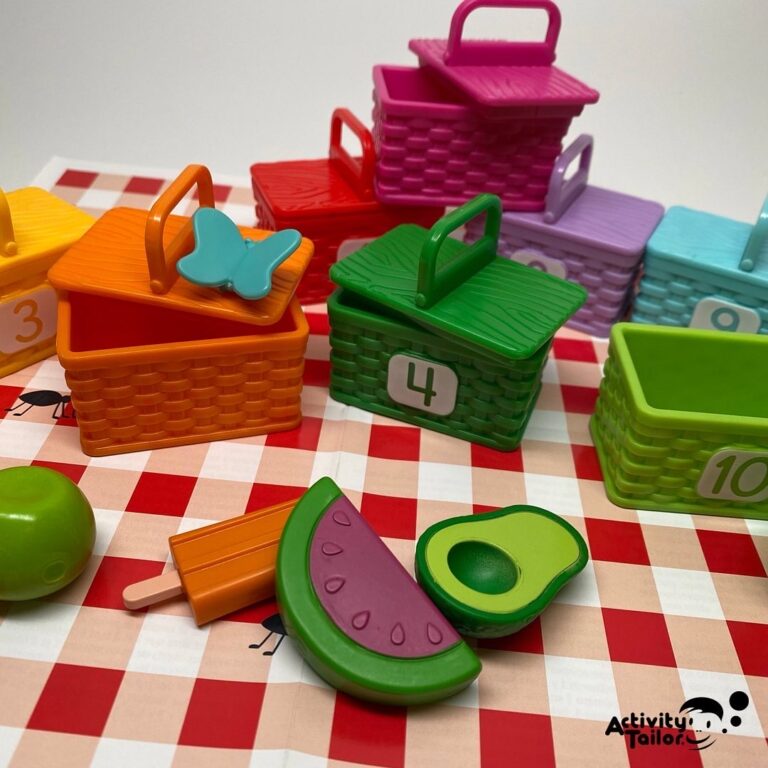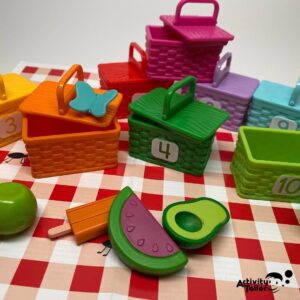 4. Learning Resources Picnic Baskets: These are designed for color and number learning, but those aren't my favorite concepts with little ones.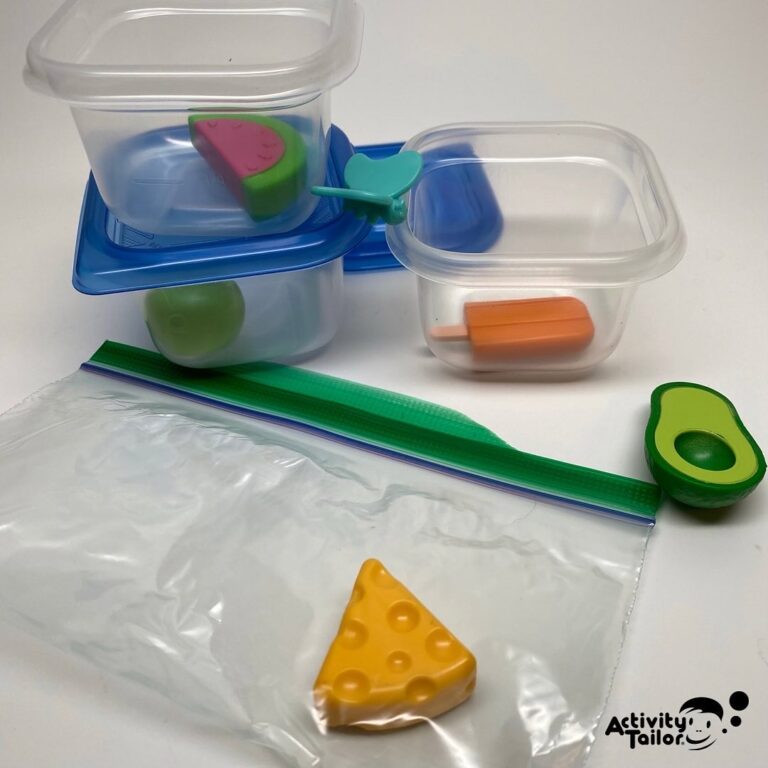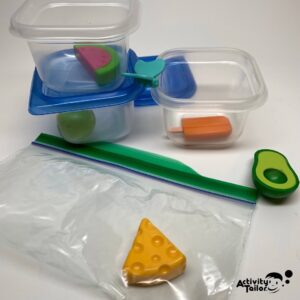 Possible targets: exclamations like u-uh and yay! (when we find the butterfly); action words like open, eat, drink, lick; pronouns like mine and yours. You do NOT need fancy toys to address these same goals or do this activity. Ziploc mini containers and snack bags are what most of us would bring on a picnic anyway! Grab a food set of mini erasers and you're ready to go.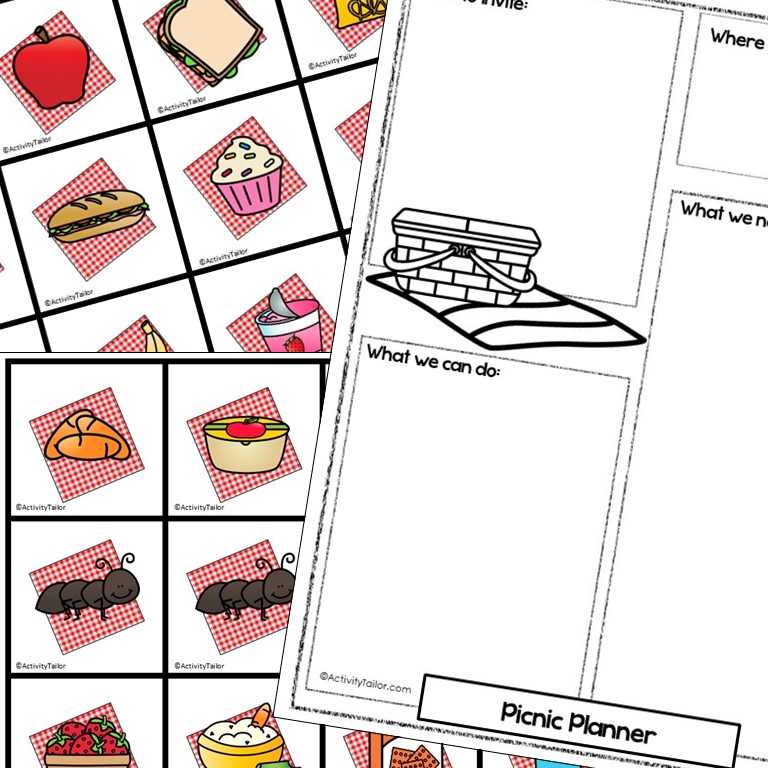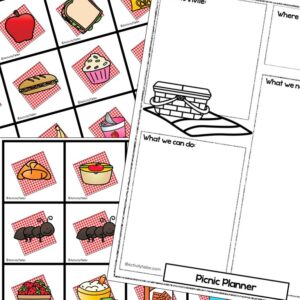 5. Plan a picnic: A picnic doesn't need to be elaborate to be fun! Goldfish and water on a blanket in your speech room (or outside nearby) is just fine. Scroll to the bottom for my free printable.
6. Picnic game: I created two dozen cards, most with foods, some with ants that I could leave with my students. There are lots of ways to use these cards to play! Scroll to the bottom for the free printable.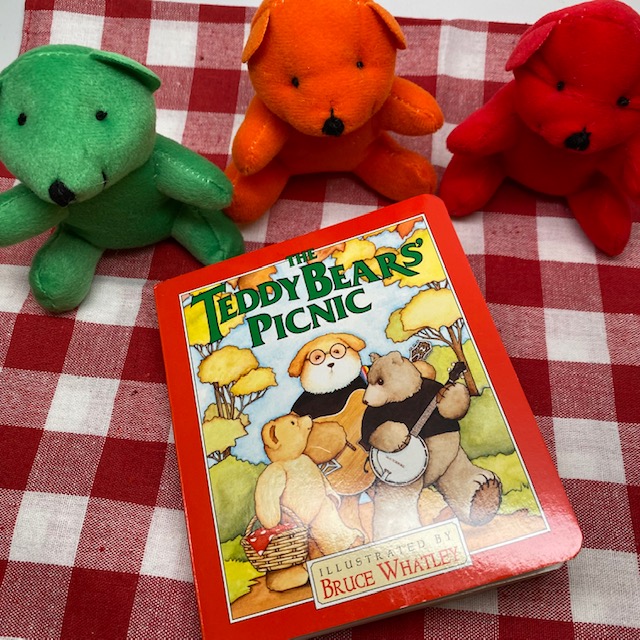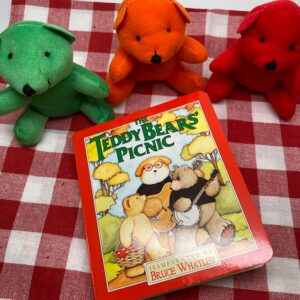 7. Teddy bear picnic: Grab some bears and color match them to foods or have them play hide and seek to target prepositions.
Click here for your picnic planner and picnic game.
Looking for a articulation activity with a picnic theme, try Picnic Articulation.
Have some more suggestions for us? Leave your ideas below.