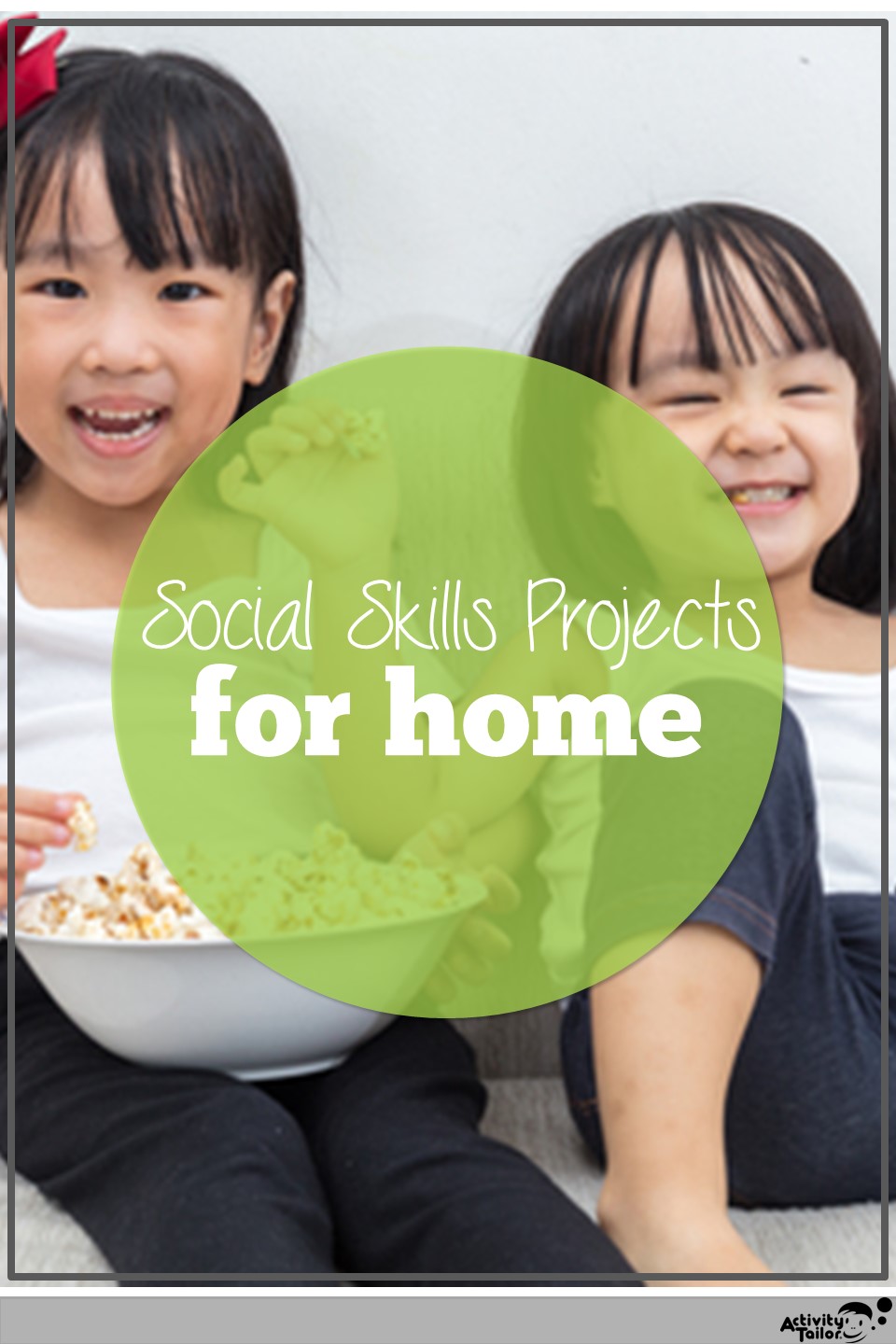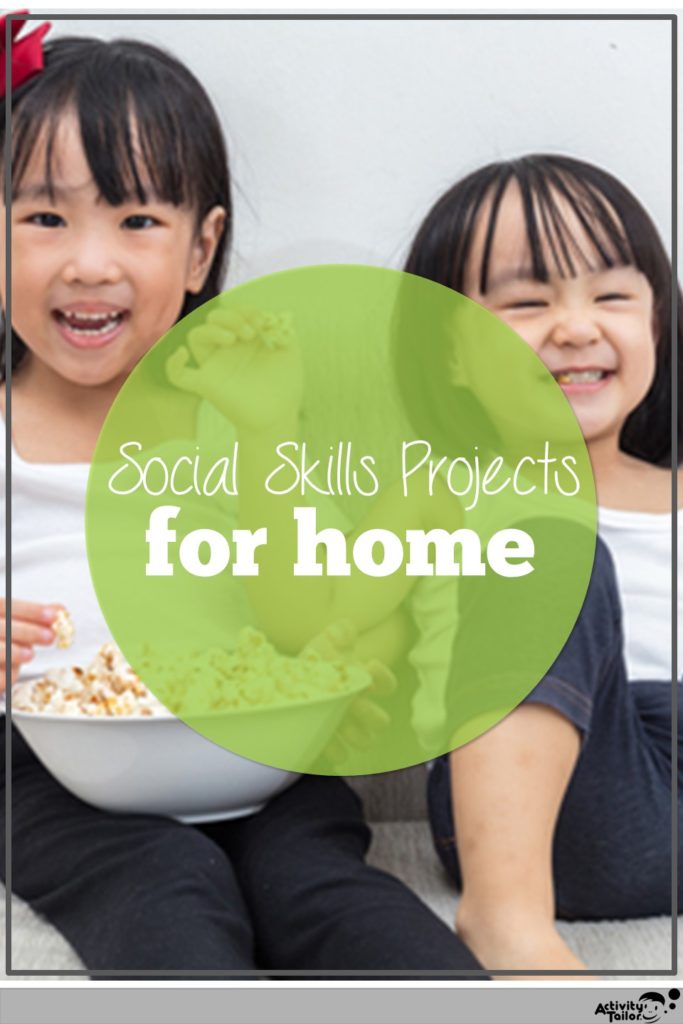 Don't get me wrong, I love nearly everything within my field that comes my way, but my true sweet spot is early language skills and social skills for children of any age. When it comes to working on social skills, I do a lot of super targeted lessons and explicit learning, but I also include long(er)-term or group projects whenever I can. Not only does this give us lots of real world practice in negotiating social skills in real-time, but they also address executive function skills—an area that many children, especially those struggling with social skills need help with.
Social Skills and Executive Function Skills
Executive function skills are the ones we count on for organization and include things like memory, managing our emotions and flexible thinking (not getting too rigid in how thinks must be).
The best part is the activities we use to work on these are time-consuming, ideally are done more independently and are really fun! They're perfect for families to do at home.
Let me give you an example.
Projects for Primary Grades
Last summer, I ran social skills camps. I had two groups of kids each week—younger (4-6 years old) and older (7-10 years old). We would start each day with a book and lesson for each group, move into outdoor game time and then come back inside to work on our group/long term projects.
The younger ones made pet rocks.
Day 1: We washed and painted our rocks and talked about names and personal traits/interests of these new "pets."
Day 2 and 3: We discussed where our new pets would live and created little houses out of shoe boxes. We had scraps of cloth to make rugs and blankets, markers to draw decorations on the walls and other recyclables like egg cartons to make furniture.
Day 4: Once each member had a home, we decided to create a town. We had a large sheet of paper on the floor and used markers to make all the areas of the community we thought they might need: grocery store, park/playground, school, hospital, roads, etc.
Day 5: The final day gave us time to play with our pets and let them interact with one another. Throughout the week, the therapists took a very hands-off approach with the creation portion of the project and only intervened to support social interactions.
The most difficult part of this project? Getting little ones to separate from their rock and the activity at the end of each day!
If you were doing this at home, you could place the materials appropriate for your child out, give them that day's assignment and an hour to work on it. Once the time has ended, supervise (but only minimally help) with clean-up because that's an executive functioning skill too!
Need to adjust this specific project for your child? Maybe rocks, paint or markers seem too dangerous to leave unattended. Try a plastic egg as a rock substitute. Use stickers for decorating.
Projects for Elementary Grades
Our older kids created a mini-golf course. Remember that scene in Apollo 13 where they had to "fit a square peg in a round hole?" And they dumped all the materials the astronauts had access to on the table and basically said, "good luck!" That's what we did. I had bought pool noodles and yard decorations at the Dollar Store, lots of duct tape and cardboard and an assortment of boxes and recyclables. They broke into pairs and created some of the most elaborate golf holes you can imagine. Several of them were even themed! Did the holes work well? No. But that was beside the point. It gave them the chance to visualize a large project, create a portion of it and integrate them all together. If we had more time, we could have gotten extra fancy by making scorecards, checking participants in, and posting scores.
I hope these examples encourage you to give project work a try! I've put together handouts with ideas for both younger and older kids.
Just click here.
Therapists, feel free to share the handouts with families or to use the ideas for your own therapy groups. Parents, these are fun activities you can do at home and if you need help, send me an email!