Use conversation starters in language therapy as a must have Back-to-School activity for your speech room.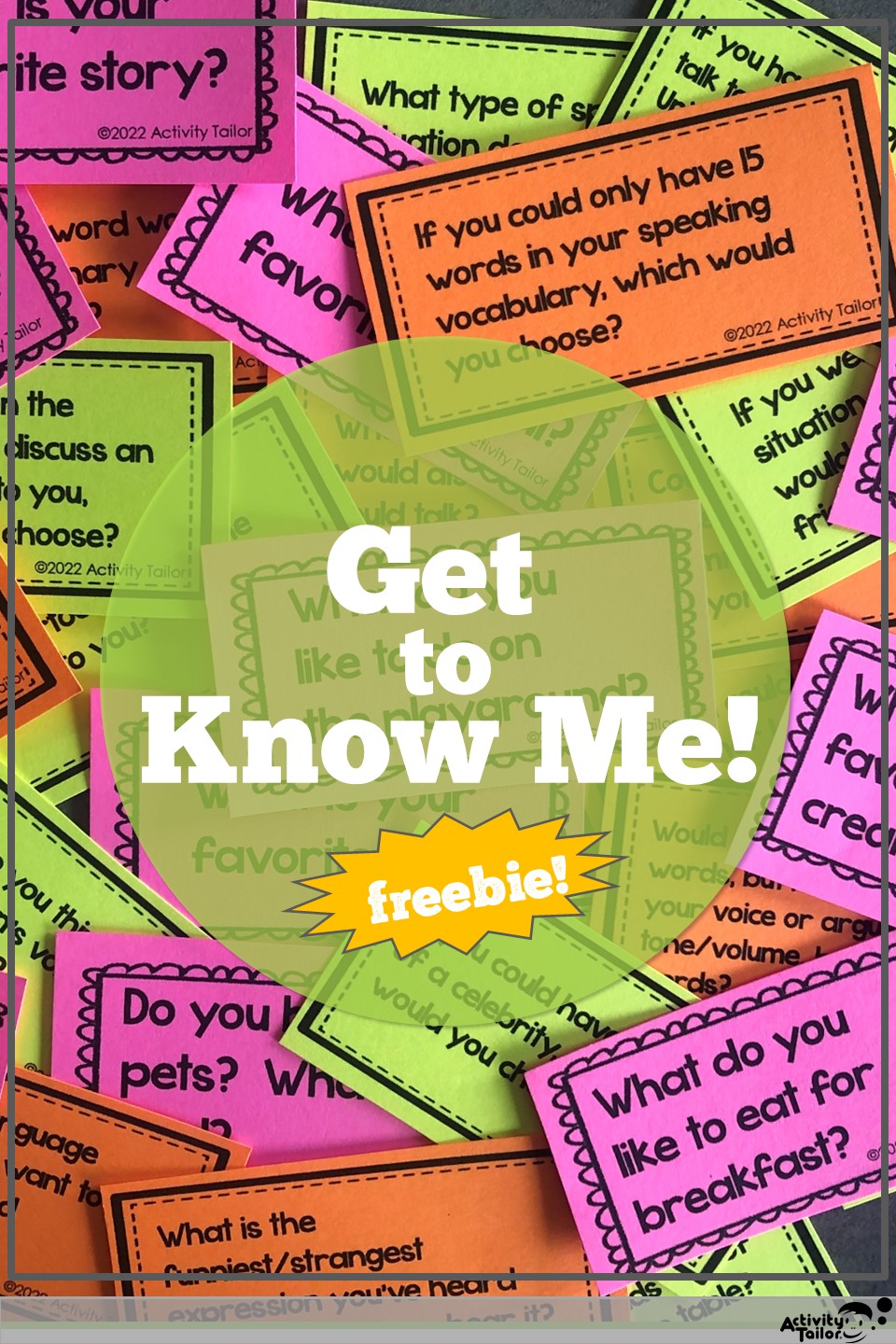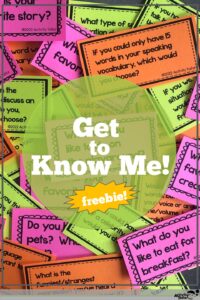 Conversation starters are a great way to work on articulation, vocabulary, language skills and fluency with a controlled topic. They're also a way to kick off the school year when you need a low-prep activity to covertly assess skills in natural conversation.
How to use conversation starters in language therapy
Draw a card and answer the question: This is the typical format for these kinds of language activities, but consider all the possible subtlties! You can read the question aloud and see who struggles with processing auditory information. Or you can have your students read the questions aloud and get a better sense of reading ability.
Make a graph: Choose one question and have each member of the group answer it. Graph out answers so you can see where everyone falls. You can even include multiple groups without identifying info so students have a chance to see comparisons across other groups or grades.
Interview option: Break a group into pairs and have students interview each other. You can have them come back to a larger group to "report" on what they found.
Ice breaker: Use a question or two at the beginning of each session in September or when you pull together a new group as a quick "get to know me" activity that doesn't require the organizational skills of "tell us about yourself."
For other back-to-school activities, click here.
Skills to address with conversation starters
Articulation: It can be hard to get kids past single words or phrases to natural conversation. Having a set topic eases that responsibility and allows them (and you) to focus on speech sounds.
Language: Open-ended discussions are a way to see how a student organizes their thoughts and expresses themselves.
Fluency: Read the question then discuss possible fluency techniques to use during while answering.
Voice: Another opportunity to practice voice tools.
Social Skills: Communication is about more than stating your opinion. Assist students in listening to one another and tolerating differences in answers.
This free set of conversation starters includes 20 conversation starters for your older students and 10 simpler questions for your younger or lower language groups. Simply print and cut and you're ready to go.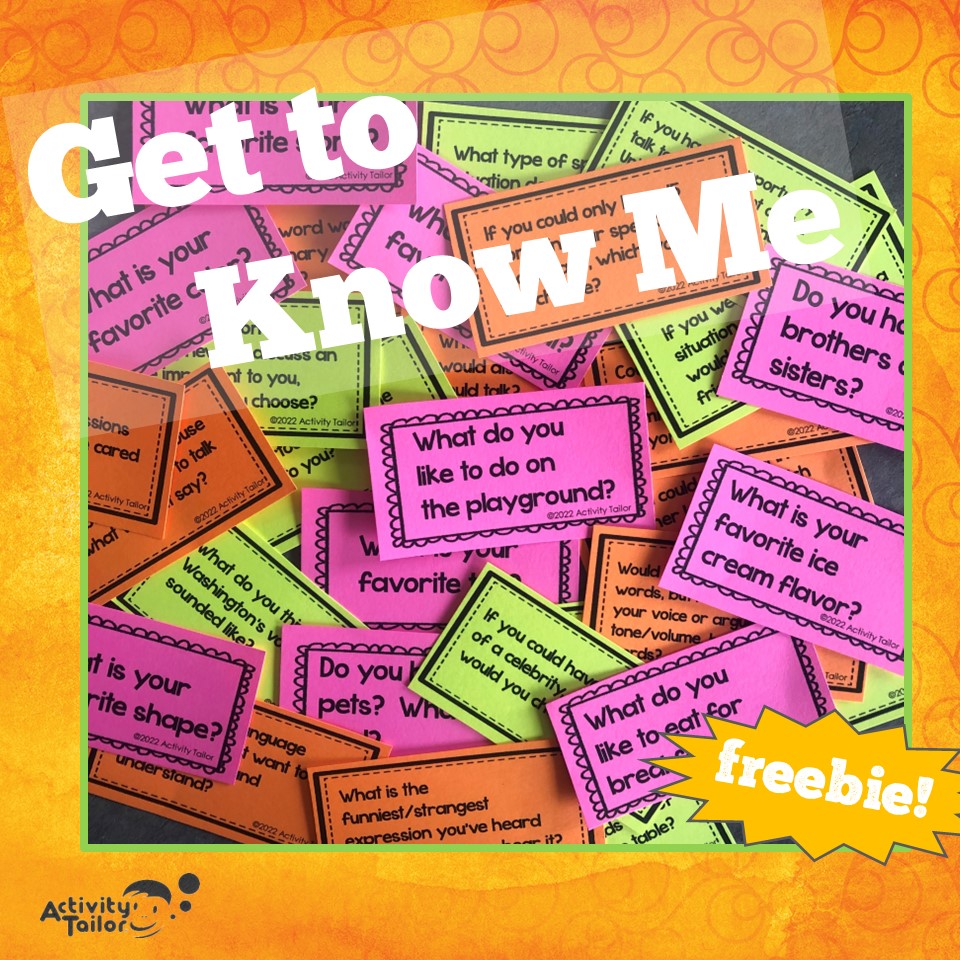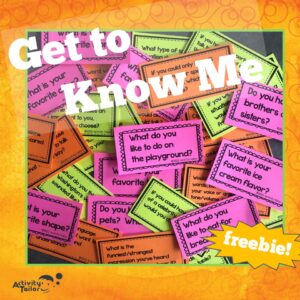 Love these kinds of activities? Try these next: Let's Talk Kindness with a focus on friendship and compassion or Talk Turkey which has a Thanksgiving and family theme.
Do you like to save money?
Historically, TPT has held a sitewide sale for BTS at the beginning of August (and another bonus sale at the end of the month). These sitewide sales give you the opportunity to purchase ANYTHING in my store at 25% off; even already discounted bundles.
But are you taking advantage of the credits you get for leaving reviews?
Here's how it's done: You receive $1 TPT credit for every 20 review credits. It generally works out to another 5% savings. So…start leaving reviews NOW.
In fact, I'm going to sweeten the deal. For every review you leave, I'll enter you in a drawing for one of five $10 TPT gift cards. Reviews on freebies count too.
You have from now until August 1, 2022 to leave reviews that count as entries.*
Newest products:
*Please hit reply and tell me the name associated with your TPT account so I can "register" your entries and have an email to send the gift card to!