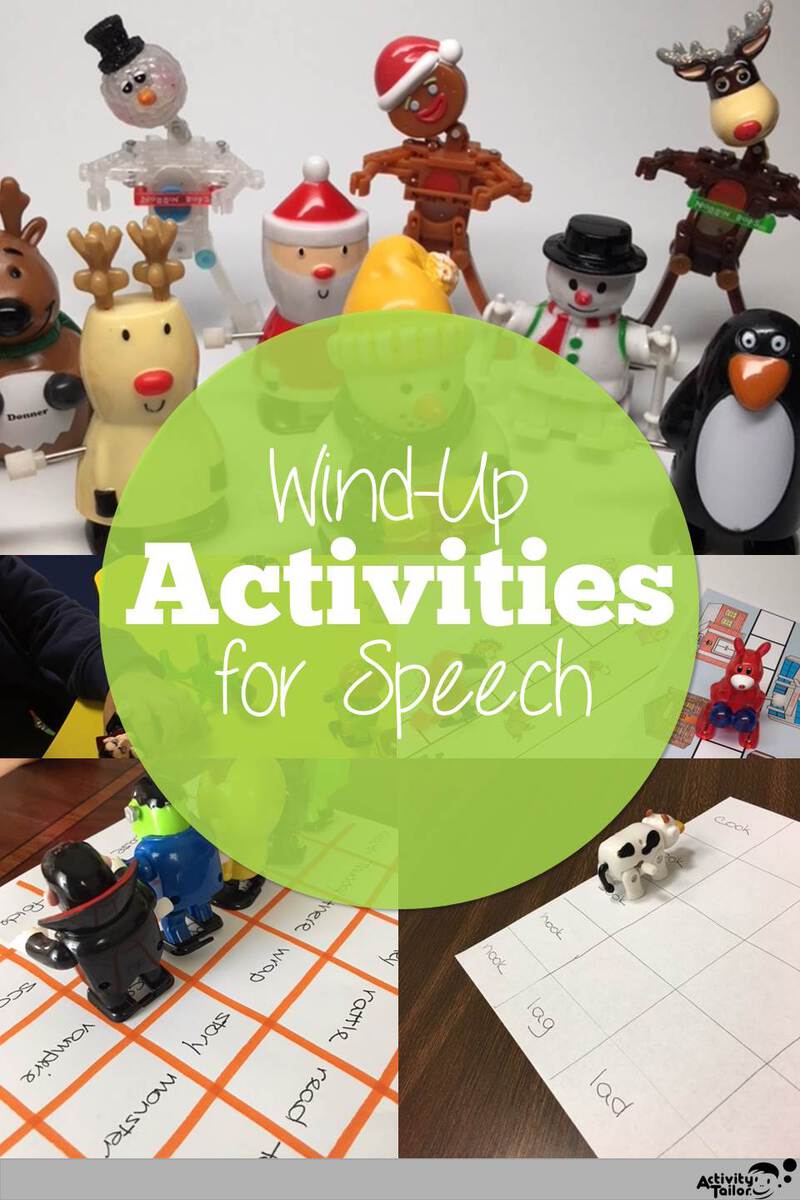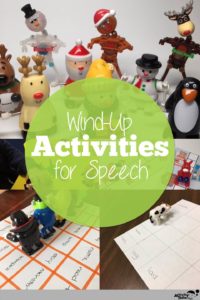 Wind-up toys and speech therapy go together like peanut butter and jelly (or chocolate and wine, depending on your leanings). But often therapists who see students older than toddlers/preschoolers tend to pass these mechanical gems by because they assume that they're best suited for "more" and other basic communication requests.
Not even close!
Wind-up toys are one of my go-to activities for all ages because they offer a brief, real-life animation. Here's how I use them: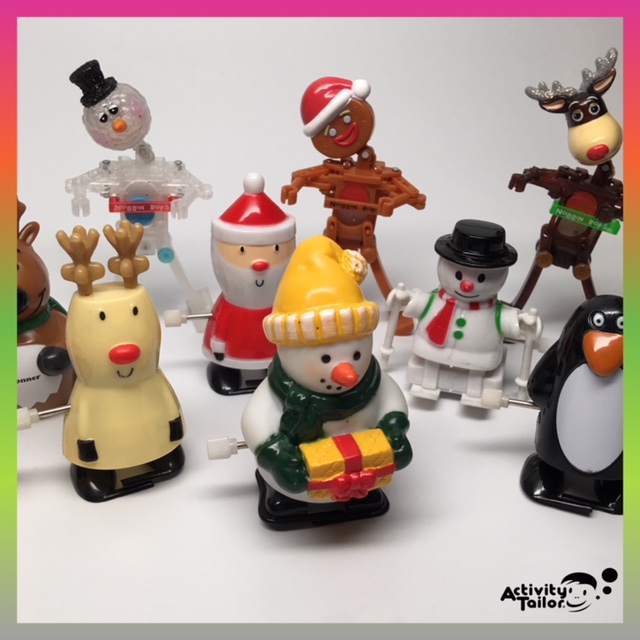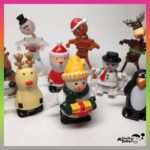 Vocabulary: You can find seasonal wind-up toys especially for Halloween, Christmas/winter and spring that allow for a memorable, interactive experience. Match the wind-up toy to a picture card or have some open-ended play.
Prepositions: It's fun to "catch" a wind-up toy "under" a large cup or have it fall "off" the table. (Catch it so it doesn't break!) Watch them walk "on" a book or "behind" a box. Lots of options here!
Verbs: I always use wind-up toys when I'm starting on verbs, especially for –ing verb forms. Grab a bunch with different movements like walking, hopping, jumping, dancing, flipping, etc. My Christmas wind-ups above show walking, dancing, skiing and carrying (a present).
Pronouns: Ideally, I'll have a male and a female character that do the same action (ex. "He is dancing. She is dancing."), but as long as you have an assortment of wind-ups with an obvious gender, you'll be ok.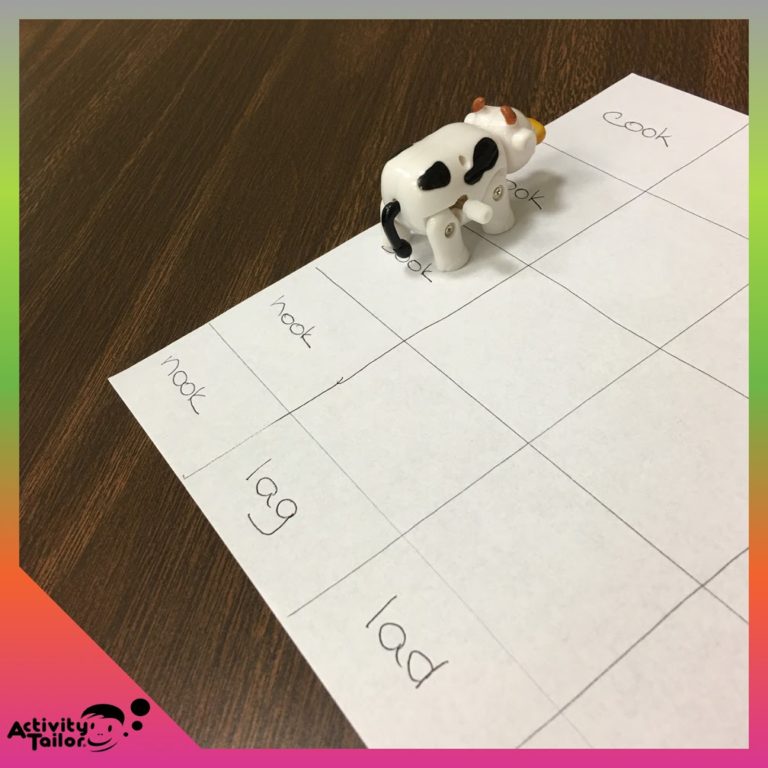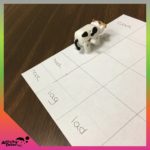 Articulation/Categories/Rhyming tracks: You can adapt this to whatever you're working on, but the targets listed here are what I most often use. Make a quick grid on a piece of paper. (I usually do "tracks" of 5 squares across the 8.5" width of paper.) I'll have students come up with 5 items in a category or 5 rhyming words. I might have them say 5 artic words and any that are "nice job" productions fill a square. Now, we wind-up a character and see if it can hop or walk as far as the squares we filled in. My kiddos love this game!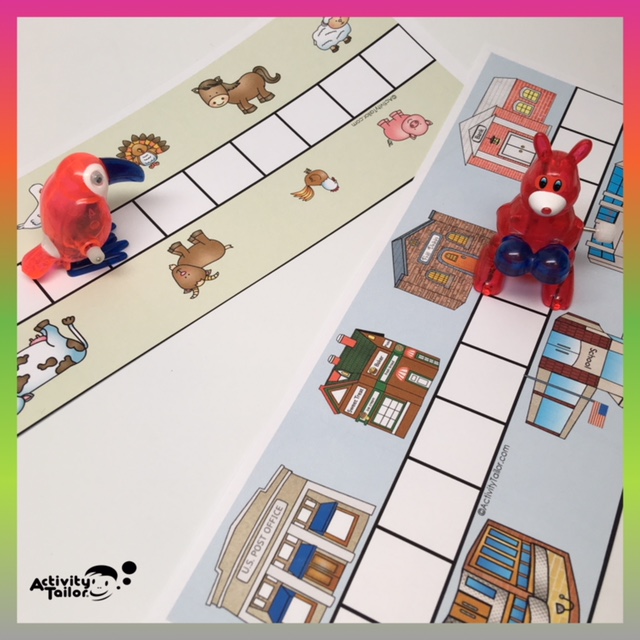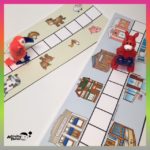 Grammar/syntax: Draw a quick, straight line path on a piece of paper and either draw in additional objects or set up other miniatures and characters on the side. Now, wind-up a figure and narrate the action, "The cow is walking past the tree."
Got some other ideas? Let us know below!
Subscribers, check your email this weekend for a FREE copy of the pictured wind-up tracks!