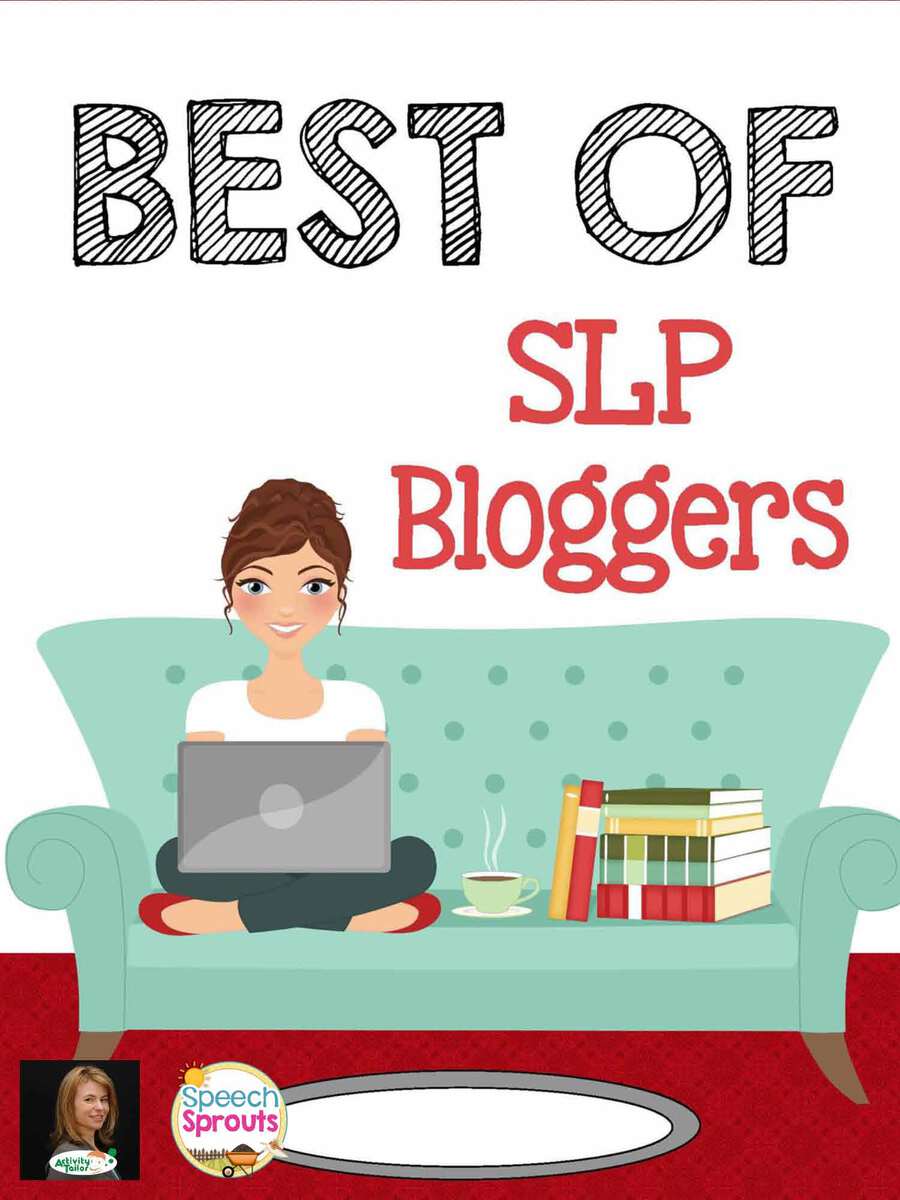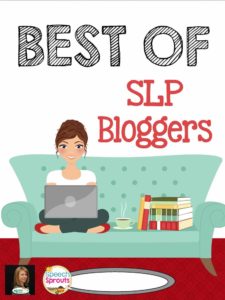 The amount of information being offered on SLP blogs each week is astounding and rather overwhelming. Wondering how you can make better sense of it and find what you really need? Check this out!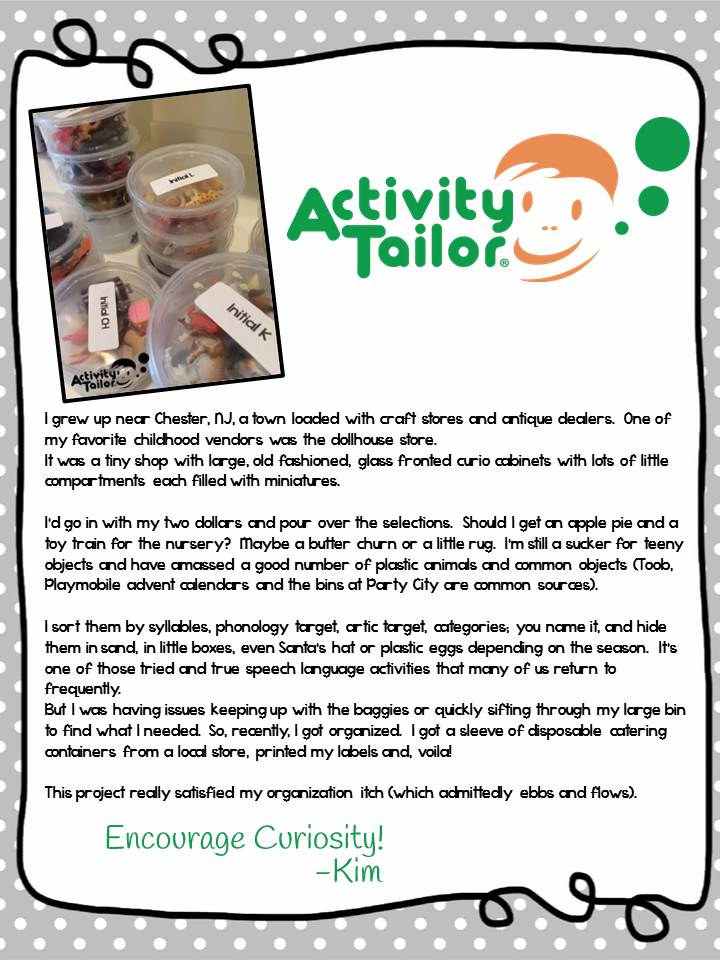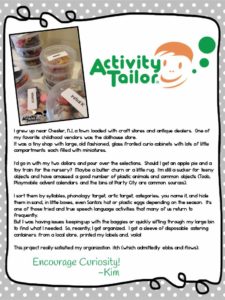 Over 70 SLP bloggers have compiled an ebook of blog resources. Each blog's page offers a sample of their writing as well as clickable links to the post and/or blog's homepage. All of these blogs are established (at least six posts within the past six months) and do not focus strictly on promotional materials.
Each blogger also filled out a questionnaire which allow us to create lists based on specialties. While the vast majority are written for other SLPs and focus on pediatric (preschool-high school) populations and contain information on language and speech sound disorders, materials and speech therapy ideas, many have specialties that can be more difficult to locate without a map. The indexes at the end of the ebook, will allow you to scan for topics like: fluency, ESL/cultural issues, literacy, hearing impaired, AAC, adult populations, etc. And the listings are clickable, so it takes just a moment to hop to the resource you need.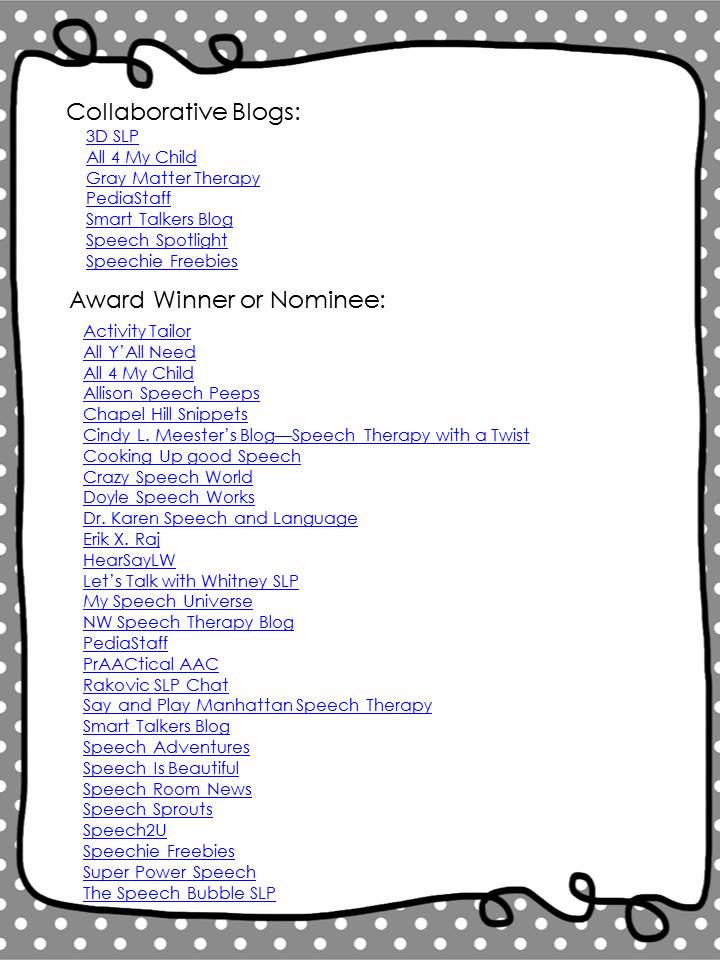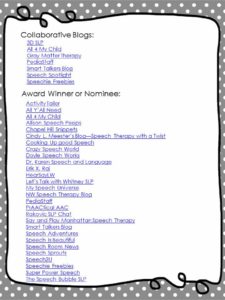 (Please note that most blogs will cover multiple areas of practice. The indexes are simply to help you locate those resources that have the specialty as a primary focus. It is not meant to be an exhaustive list.)
To grab your copy, click here. And remember, if you like what a blogger has to say, leaving a comment or subscribing to their site is one of the nicest ways you can say "thank you."
I'm so flattered to be featured on Beautiful Speech Life's "SLP Like a Boss" series this week! Click here to read.