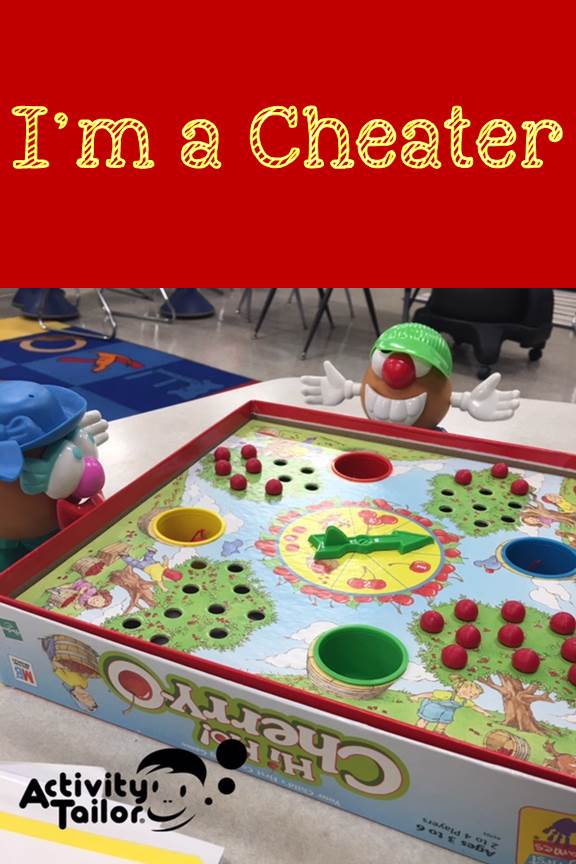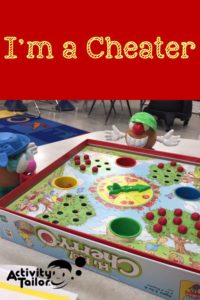 I need to let you know that I love board and card games. And I'm competitive. Like really competitive. As long as you are an adult (or worthy adversary), I play hard, I play by the rules and I (might) talk smack.
But nearly every day I see speech kiddos I cheat. Like change the rules mid-game, stack the deck when you're not looking, "special" cards hidden in my lap kind of cheat. What happened to me?!
When my kids were young, elementary aged, we played games all the time and even had a standing "Friday Night Game Night" at our house which required participation of anyone who was there. If it was a game of luck, we played and let the wins/losses fall where they may. (There were often some tears on game night.) If the game required more strategy, I played, maybe not my hardest, but certainly with enough aplomb to make sure any non-me win was earned.
According to psychologists, this is actually the recommended course. During the preschool years, cooperative games are generally best (I love the Peaceable Kingdom ones) and it's more about learning turn-taking. The idea of winning v. losing rears its competitive green head around Kindergarten and this is where you need to start letting them both win AND lose. It's a time to work on being a gracious loser and a gracious winner. (Despite my competitive nature, I am a gracious loser and winner. Unless you are related to me.)
But in my therapy room, I never win. Never. I've even had kids ask, "Have you ever won a game before?" I wonder if they think I'm crying at night or maybe they worry about my competency. As an aside, in the picture above, I even lost to both Potato Heads. Yes, I (the child) beat you (me). She beat me and he beat me.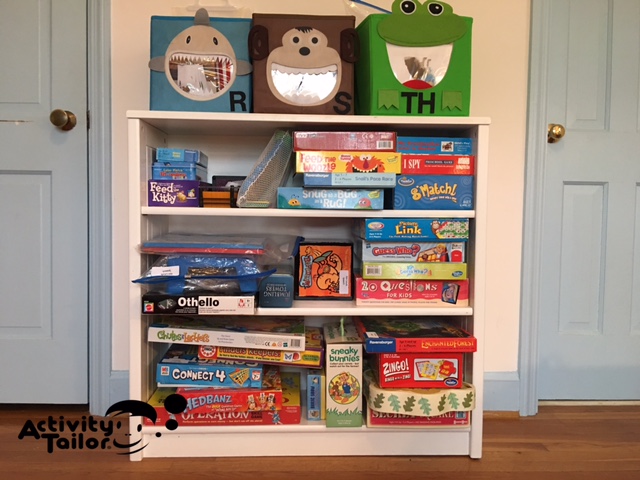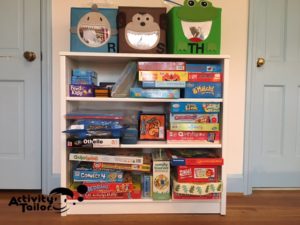 Now, I'm working primarily with elementary aged kiddos. I might not be so accommodating if I had older students. But here's my rationale. The kiddos I see are getting pummeled in the classroom all day with other students' hands shooting up faster and with bulletin board displays of work in which theirs is not always up to par. (They are aware—they tell and show me.) Some of them don't have many friends or many opportunities to play games and win.
I figure if life is currently handing them plenty of losses to navigate, shouldn't I tip the scale on the win side?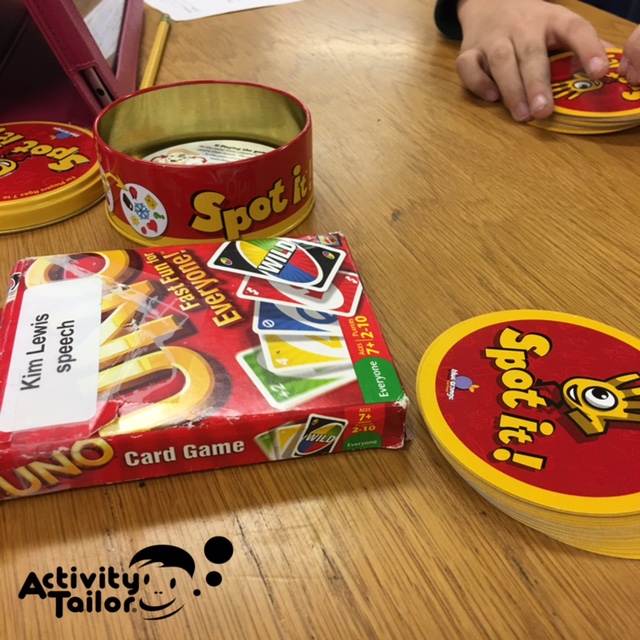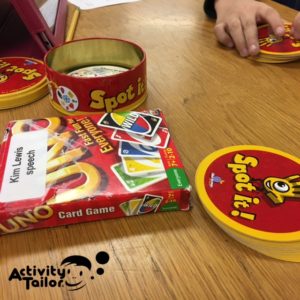 Granted, I'm often skewing the game in my clinical favor—"You landed on 'lose a turn?' Say 'radio" five times and I'll let you out now." Or, on games like Go Fish, I let them take an additional turn if they get a pair, but the rule doesn't apply to grown-ups. Suits me—they end up saying ¾ of the cards/words that way. Sometimes my misarticulations or inability to answer a language question prevents me from moving forward. Can you guess who had to provide the correct answer for me?! I'm pushing my students firmly forward in deficit areas; I guess I'm also hoping a win will ease the sting of that discomfort.
(I also have an unbelievable knack for choosing/creating/modifying games so they last almost to the end of our session. You too?!)
I have a hunch I'm not the only SLP throwing games left and right, but I'm curious to hear your opinion. Do you play to win or throw games as often as I do? Are we doing irreparable harm? And if you have an extra special, super secret cheating technique, please let me know!