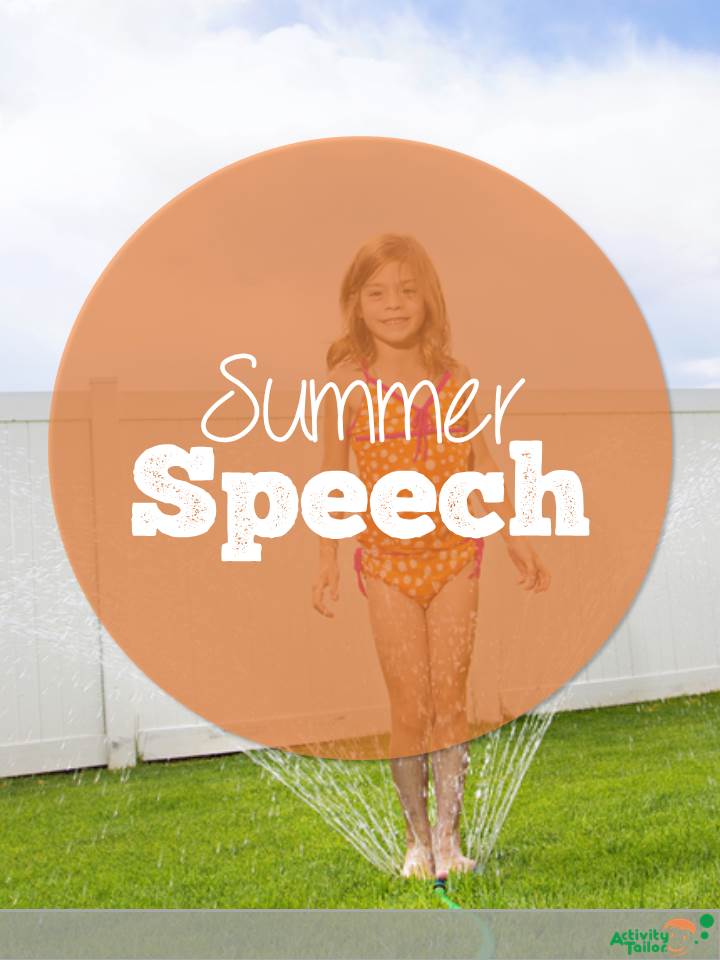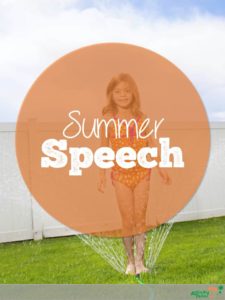 I send monthly progress notes and once parents receive April's—where I let them know our last day of speech for the school year—is when I start getting sorta panicky phone calls and emails.
"We really want to keep working on speech this summer."
No. You really don't. Not formally anyway.
My kiddos have mild to moderate articulation and/or language disorders. They often have diagnosed attention difficulties or learning disabilities. They get a lot of support during the school year. A lot. And often they do have academic camps or tutors during the summer.
Years ago, I did schedule kids for speech when we were out of school. I'd send a reminder the day before. Then on a beautiful, 90 degree day, I'd put on work clothes, print out fun materials and homework and step into my car to make those early afternoon appointments they requested. Then the text message (or email or phone call) would come in.
"I'm so sorry! The weather was so nice and we were invited to the pool with friends today!" or "We decided to head out of town early!"
I totally get it.
So, I started sending summer speech activities packets home instead. I'd gently tell parents that I wouldn't be available for scheduled sessions during June and July, but they'd have plenty to work on at home. The work was fun and specific to each child.
You know, I'm not sure if one child ever completed a packet.
And I get this, too.
My little guys and I loved long, lazy days at the pool or playing in the backyard. Heading to the park on sunny days and going to the movies when the heat was too much or it rained. There are so many opportunities for fun, for bonding, for incidental learning. I decided to encourage parents to lean into that instead.
Now the parents that request summer work, get instruction in reading aloud (click here for a handout) and family game night (stay tuned for that post). My hope is that they establish summer habits that continue year round.
Where do you fall—summer speech or summer speech activity packets? Can your students withstand the break?