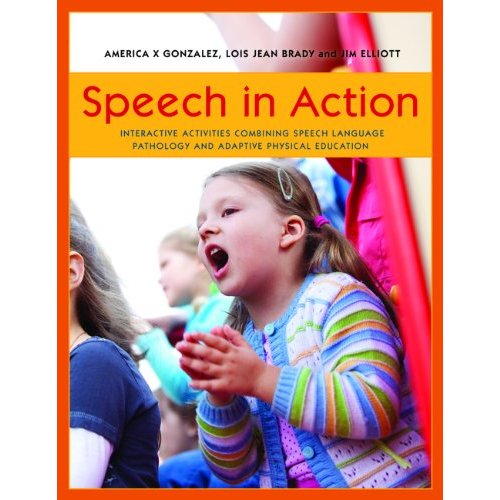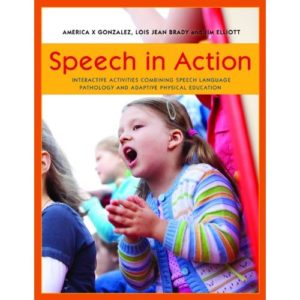 (this post was provided by the author, Lois Brady)
Congratulations to Caitlin Spalding who won our giveaway! (updated August 24, 2012)
Children, particularly those on the autism spectrum, are able to acquire communication skills much more easily when their learning incorporates movement. Even very simple actions such as tapping and hand clapping can have a noticeable impact on their speech and language development.
Speech in Action
is an innovative approach to learning that combines simple techniques from speech and language pathology with physical exercises that have been carefully designed to meet the individual child's particular needs and abilities. This practical workbook describes the approach, and how it works, and contains 90 fully-photocopiable lesson plans packed with fun and creative ideas for getting both mouth and body moving. Suitable for use either at school or at home, the activities can be dipped into in any order, and are organized by level of ability, with something for everyone. The final chapter contains the success stories of children the authors have used the activities with, demonstrating how the approach can be used in practice.
We have a giveaway! To enter let us know your favorite action (keep it clean please!) in "comments" below. You have until Thursday, August 23, 2012 midnight EST to enter. The winner will be chosen at random and receives a free copy of Speech in Action. Must have a US address. Winner to be announced Friday, August 24, 2012.