Rock Paper Scissors, shoot!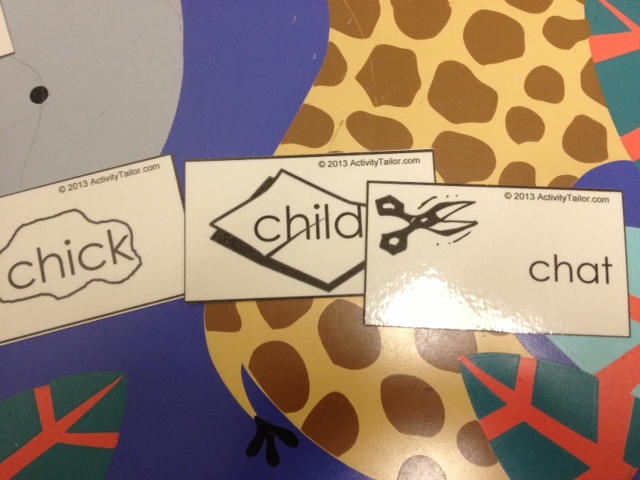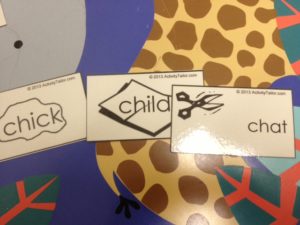 The January through March months can really seem to drag on, especially for kids. The newness of the classroom has worn off, the number of holidays dwindles, and outside time is often limited by yucky weather. I try to combat this fatigue by bring out new and exciting speech language activities. Here are my newest articulation activities. They've been a huge hit!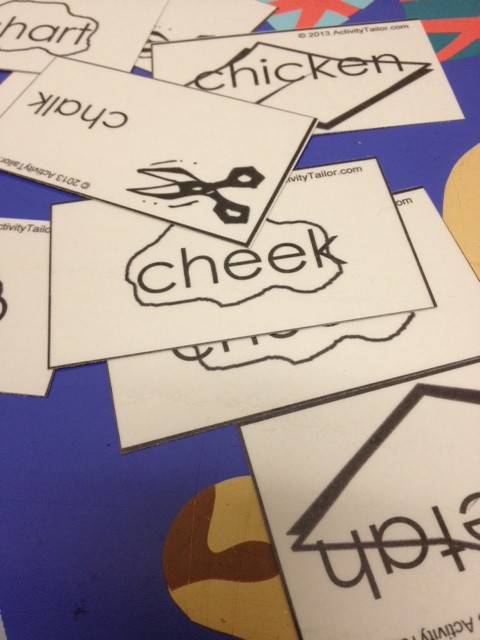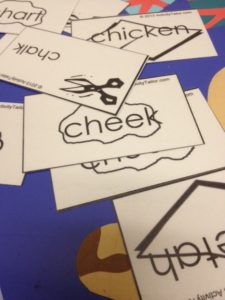 This articulation game is based on the classic hand game that kids already know and love. Print a deck of 30 cards (10 rock, 10 paper, 10 scissor), shuffle and divide between two players. Each player holds their deck, stacked and face down.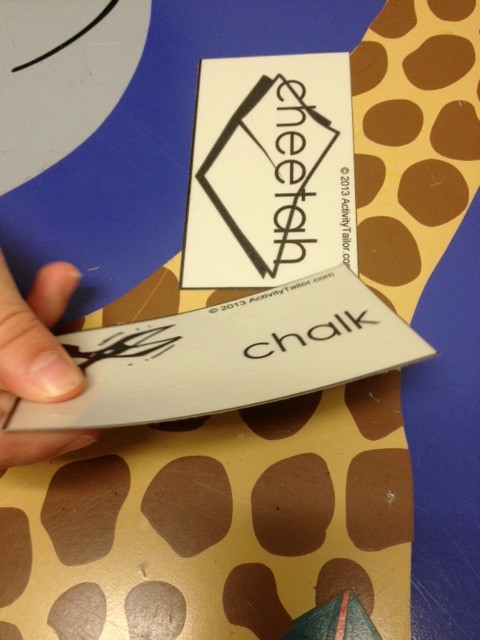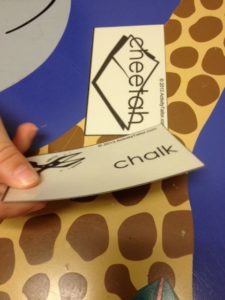 "Rock, Paper, Scissor, Shoot!" We've been saying the phrase on each turn because it happens to contain a target sound and it adds to the drama. You could just say "Shoot!" or "Go!" if you needed something briefer.
Players simultaneously place the top card from their deck face up in the center of play. Each card has a position specific target word to say. The winner of the hand (following the traditional game rules), collects the cards. Paper beats rock (by covering). Scissors beat paper (by cutting). Rock beats scissors (by crushing). If you are unsure, the kids will tell you! (The kiddo in the pic above is "cutting" the paper I threw with her "scissor").
Play continues until one player has all the cards. This game is particularly good for elementary and middle school clients. ***1/30/2013 I try to add in sentence level practice as much and as early as possible. Recently, the kids and I have been using the word on the "winning" card of each hand as the one that needs a sentence.
Cards are black and white and contain labels of phoneme/position for easy sorting. You can combine decks for multiple targets or positions. The decks for articulation of R include decks for all vocalic Rs.
Pick up my FREEBIE for minimal pairs R/W!
Rock Paper Scissor for K G F V and L (new!)
Rock Paper Scissor for SH CH or J
Rock Paper Scissor for R (includes a deck for each vocalic R)
Rock Paper Scissor for S Z and TH
OR bundle and save! Rock Paper Scissor for Articulation contains all of the above at more than 20% off!