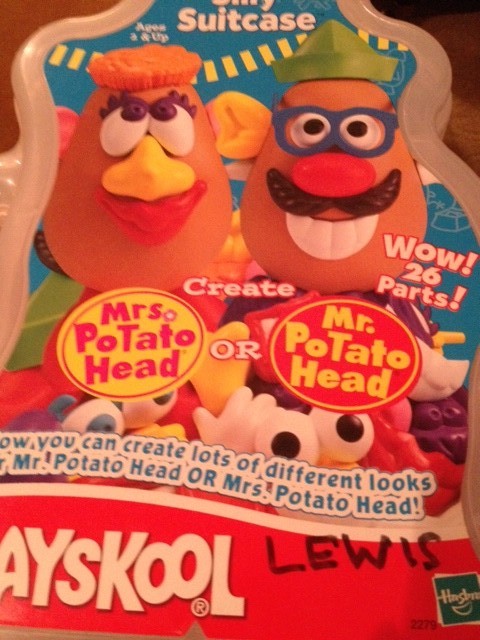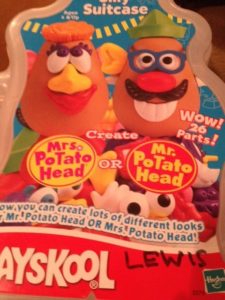 Sometime more is more. I've always had a Mr. Potato Head in my therapy closet. Mine was the Silly Suitcase version which allowed you to dress it up as either Mr. or Mrs. Potato Head. But nearly a year ago, I picked up the mother of all Potato Heads. Check it out!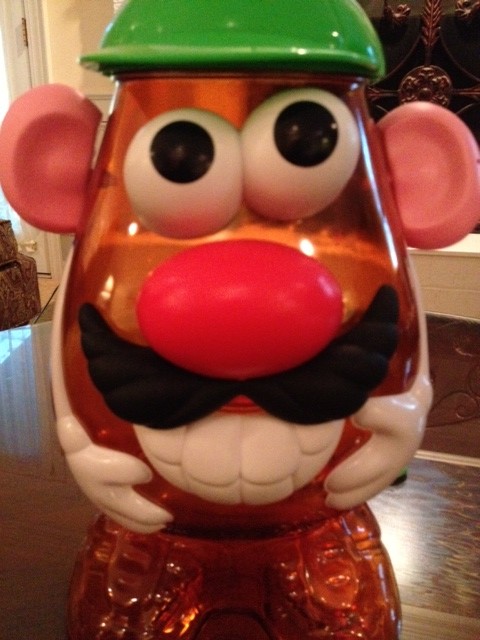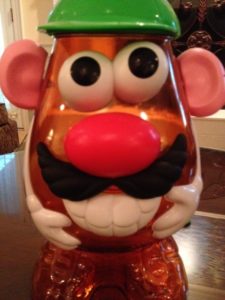 This Jumbo Potato Head
has got to be one of the most cheerful toys to even just look at. Then you reach inside and there are two standard size potato heads and two of the sweetest potato head minis. My son has dubbed these: Spudzilla, the spudults, and the spudlets.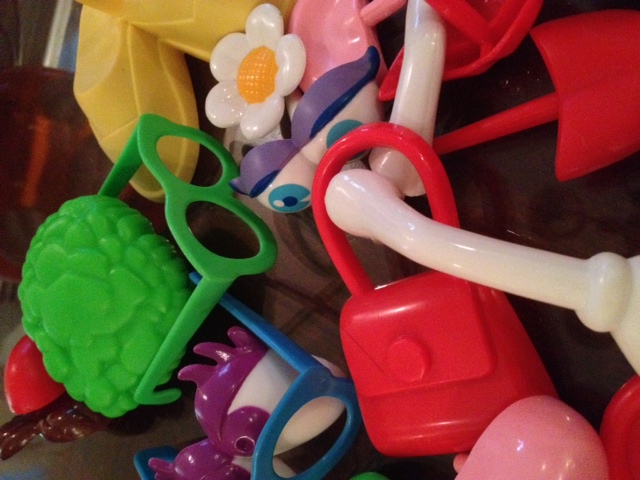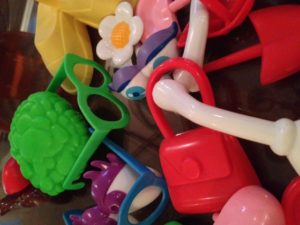 Then, there's the assortment of dismembered body parts and accessories. I've heard some minor complaining that the accessories skew girlie, but I've added in a couple clearly masculine items from the Silly Suitcase and everyone's happy.
So what language goals can we address beyond initiating requests?
Body parts: Focus on vocabulary of: eyes, ears, nose, moustache, mouth, arms, feet (shoes). There is also some basic clothing type vocabulary: hat, shoes, and glasses.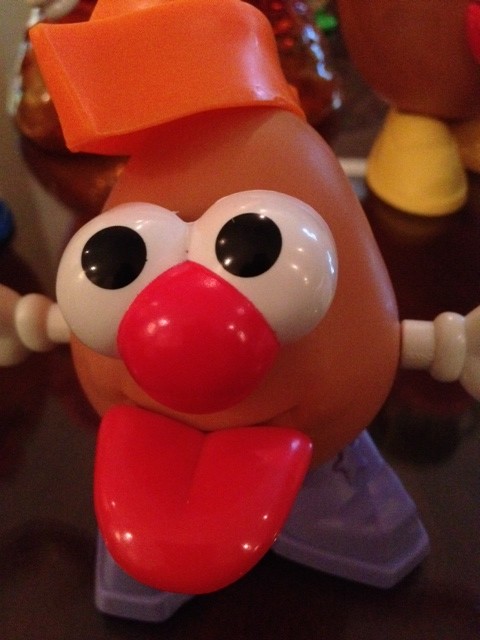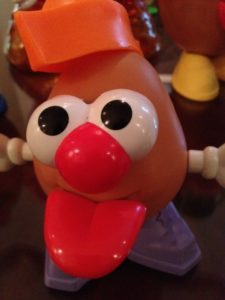 Size: The most dramatic aspect of this set is the big, medium, tiny size elements of the spuds, but the add-ons vary in size too. You could also work on biggest and smallest. Some, but not all of the components come in sizes. For example, there are different sized arms, but all the eyes are about the same.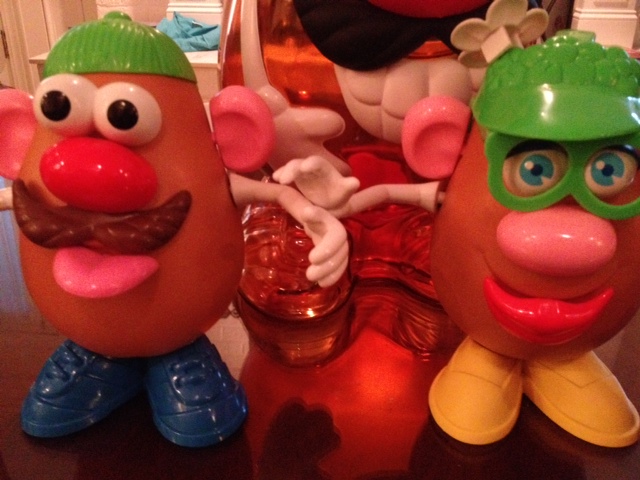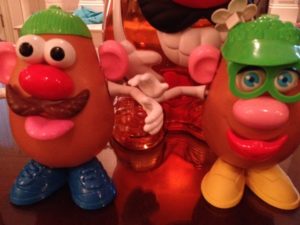 Prepositions: Great for storage, but completely illogical, Potato Head still stores all his components within him. (The hat screws off the giant Potato Head. The rest have the bottom flap.) This gives you a chance to work on, "Let's take the hat out of Mr. Potato Head." Or, "Let's put the eyes on Mr. Potato Head." Or, "Let's put the shoes in Mr. Potato Head. "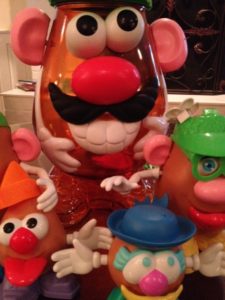 Pronouns: Hooray! When you have all these Potato Heads you can easily work on all sorts of pronouns. "She needs ears." Or, " Put the hat on her." You could try, "They need shoes." and "He has no arms." You can also hold a Potato Head, especially the jumbo one who is kind of Chief Potato Head, who helps pass out components. "He gives eyes to her." or "He gives a nose to him." and " He gives them arms." Lots of possibilities here.
Multi-step directions: Between the different sizes of spuds, size and type of components/accessories, you have loads of multistep direction trials. "Put eyes on the smallest potato head and a hat on the biggest potato head."
Do you use this iconic toy? Let us know how you incorporate him into therapy!