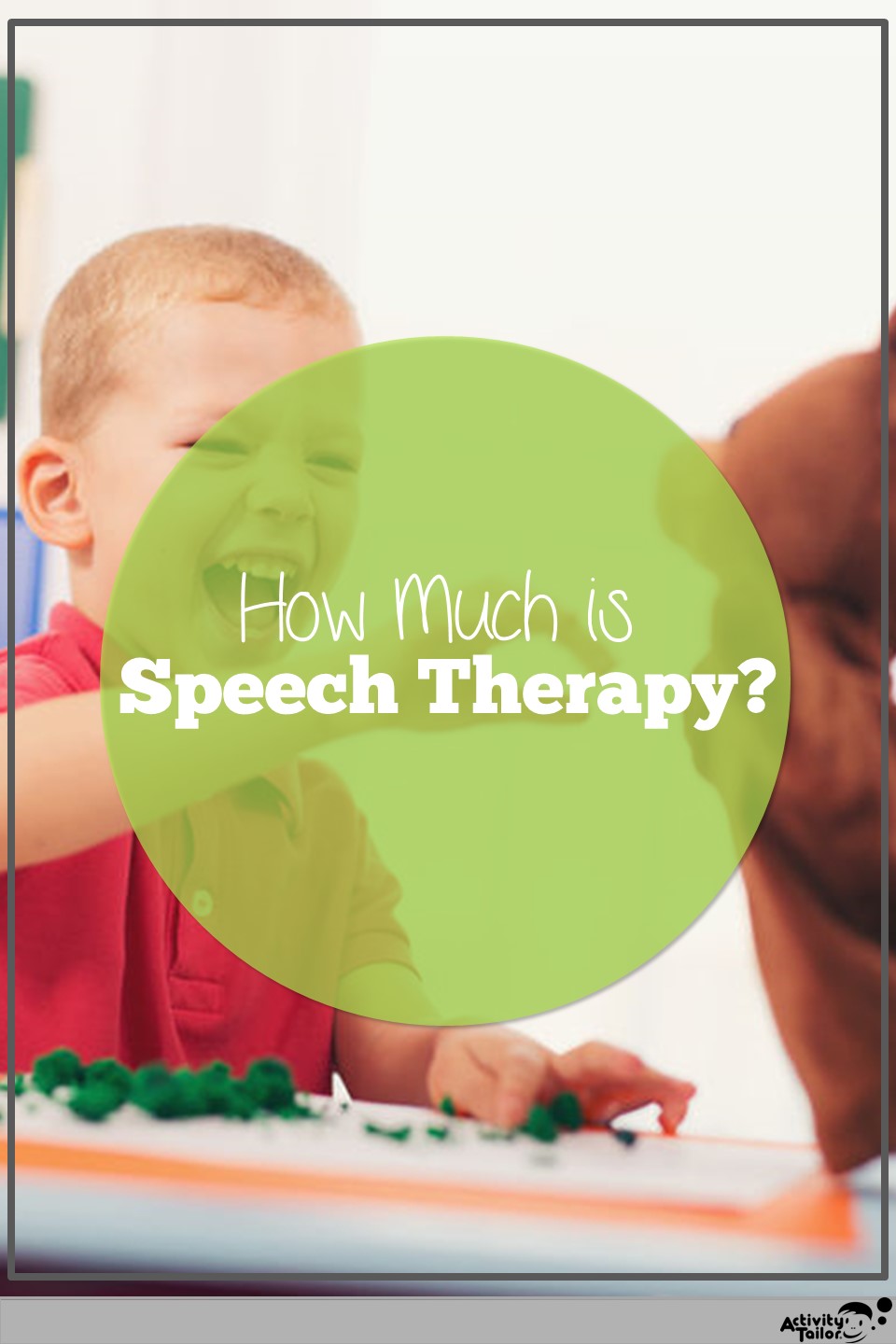 One of the first questions families have when a recommendation for an evaluation is made is "what's the price of speech therapy?" I get it. When you are juggling all the expenses of a young family the idea of adding on a weekly service is a big concern. Here's how it works.
Speech Evaluation vs. Therapy Services
Receiving a referral for a speech and language evaluation means your child will be assessed to see their current speech and language level. Once the assessment is complete, then the speech-language pathologist will make recommendations. Your child's skills might fall within the typical range and no intervention is needed. The therapist may give you some things to try at home and suggest a re-evaluation in a few months' time. Or they may recommend therapy services on a regular schedule.
Speech Therapy Services
If the recommendation is for your child to receive speech and language therapy, the schedule will depend on your child's need. Often, the recommendation will be for two short sessions a week (particularly with articulation where you are trying to establish new motor patterns), but a weekly or even monthly schedule is not uncommon when it comes to kids.
Public Therapy Services
The good news is that there are free services available to you within your county and school system. For children under 3 years of age, services are provided through early intervention programs. For children over age 3, even if they have not entered school yet, services are coordinated through the local school system. You can call either agency to make a request for an evaluation. An assessment must be completed before therapy can be recommended or begin.
Private Therapy Providers
An evaluation will vary in price depending on the amount of time needed to complete the assessment. Typically, an evaluation will run between $100-$300. The price for ongoing speech therapy usually falls between $100-$150/hour. Your health insurance may cover most or some of these charges!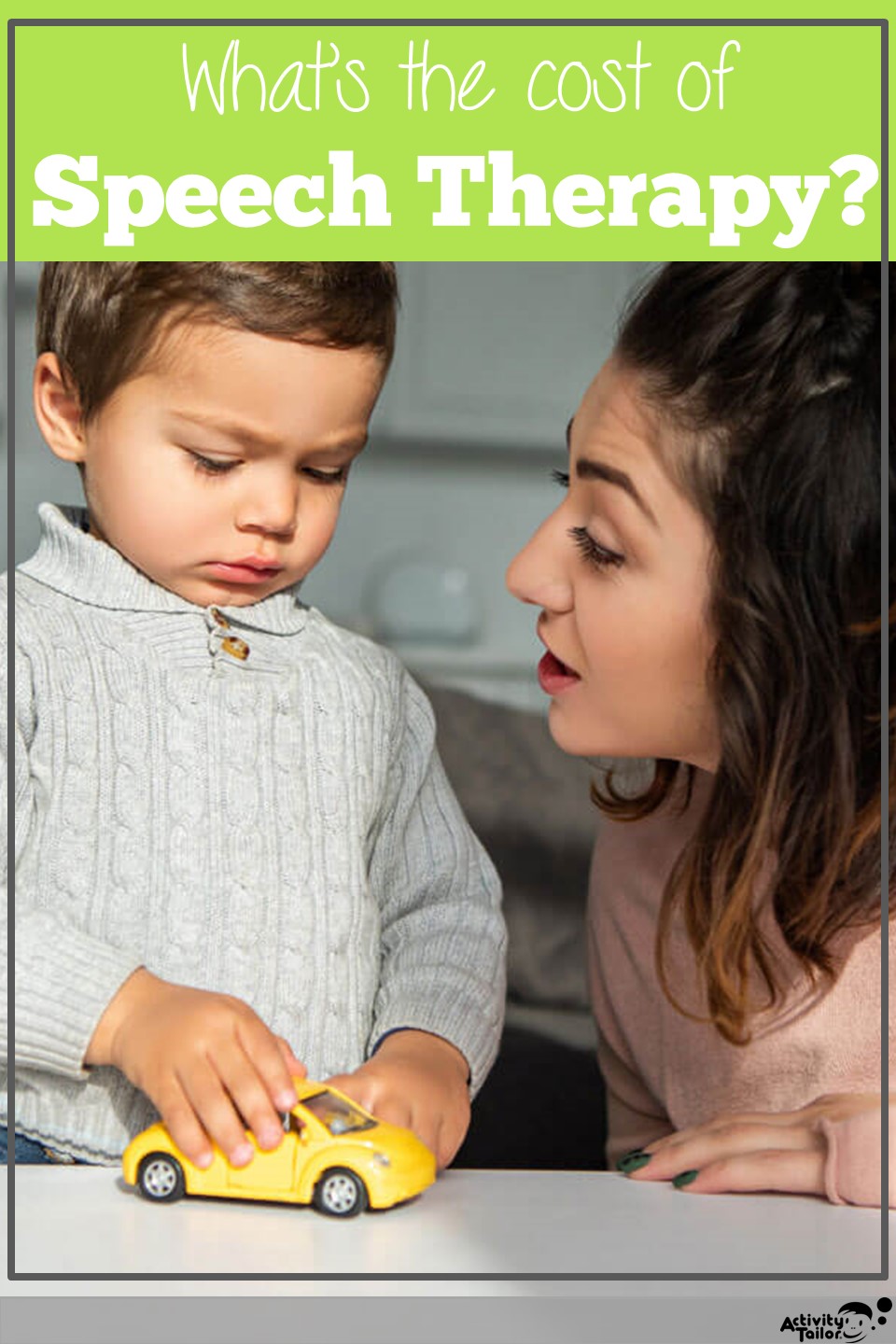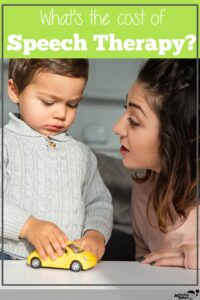 Pros and Cons of Public and Private Speech Therapy Services
Obviously, the cost of public services makes this an easy choice for many families. Private therapy can be expensive! However, there are additional considerations.
Access: There may be a longer waiting period for an initial assessment through public services. Also, children need to demonstrate a greater deficit of skills to qualify for services. In a private therapy setting, there is usually less waiting time for the initial evaluation and support can be provided as needed. For example, many school systems do not provide articulation therapy for "R" until a child is 8 years old and only if it is impacting their education. Many families prefer to have this addressed at an earlier age and, often, less intervention is needed when the motor pattern is less ingrained.
Location: Depending on your area, you might be required to transport your child to a location to receive public services. Some private providers are willing to see your child at their childcare or school location which saves you time and allows for coordination between the therapist and childcare provider/teacher.
Group/individual services: For school-aged children, therapy will most likely be provided in a group setting with public services. The other members of the group may or may not be working on goals similar to your child's. Private therapy is usually individual unless the goals include social interaction.
Specialty: Therapists in the school system are professionally qualified! They see a wide range of students and have lots of knowledge about pediatric concerns. Private therapists often have a specialty beyond their general knowledge. This may be particularly important if your child has a medical issue.
Coordination of services: No matter how gifted a therapist is, families need to be educated to follow through on practice at home, it will be extremely difficult to make progress. Whether or not you pursue public or private services, it is imperative that you regularly receive information about what your child is working on and how to support that at home.
Still have questions? Please ask below!
P.S. I offer online caregiver webinars, an economical option if you have a "late talker" that needs a boost. Click here for more info!