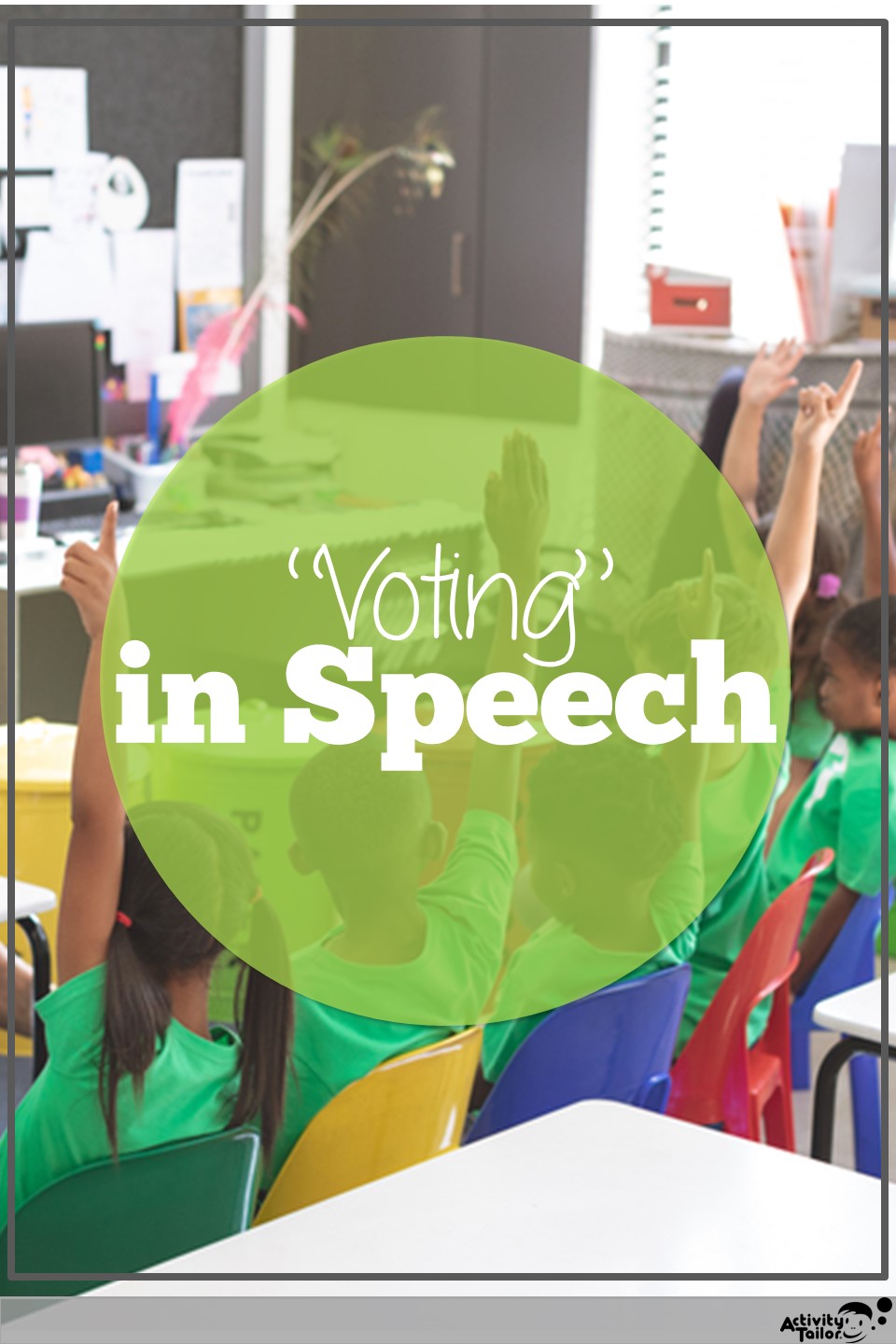 Ever take a vote in speech?
I'm pretty nerdy when it comes to the privilege of voting and I'm thrilled that my entire family will (for the first time) be able to vote in the presidential election.
In our family, we vote on lots of stuff—how to carve the pumpkin, what to serve at Thanksgiving, how a family vacation went…the list goes on. When the kids were really little we did a show of hands. Later it became paper ballots that you'd slide into the top drawer in the pantry. Now I send out surveys via Survey Monkey. Not only is it a fun way to make sure everyone is heard, but I have a record of what we've done and considered!
Now that so many are doing virtual therapy and searching for ways to build engagement, why not build in some voting? It ties in with current events and you can introduce lots of language (more, less, equal, if…then). And Survey Monkey allows you to view results graphically too!
When I set up "voting ballots," I use multiple-choice questions. Consider having them vote on:
Activities for the week
A special reward to work towards
What kind of homework to send home
Which articulation sound is the hardest?
How speech therapy will help them in the future (add a comment section for this one and see what you get!)
What strategy helps the most?
You get the idea! You might be surprised by the insights you get!
Add a comment and let me know what you'd have your students vote on in the speech room.