Congratulations to Barb Jenson who won this giveaway!
This week I will be reviewing—and giving away copies of—apps from Virtual Speech Center!
I had a chance to meet one of the co-founders at ASHA this year and was excite to take a look at what they have to offer. I'd used Post Office for sequencing before, but was curious to try some of their other options. I'm so glad I did! My kiddos have been much more engaged with these apps! (Please note, that while I was given a copy of each app reviewed here and a code to giveaway, opinions expressed are strictly my own.)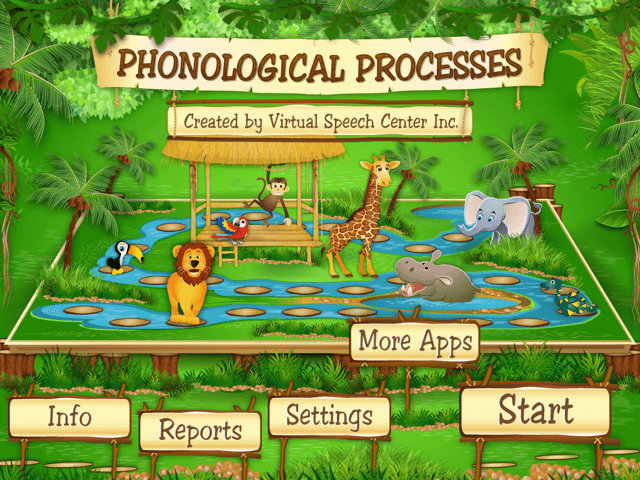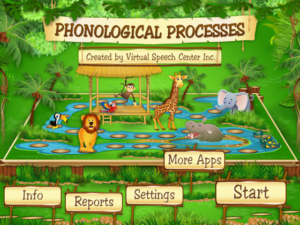 Let's start with a look at Phonological Processes (version 2.0.1).
Phonological processing apps are not as common as those for articulation and they generally need to be appealing to younger kiddos. Happily it succeeds in spades!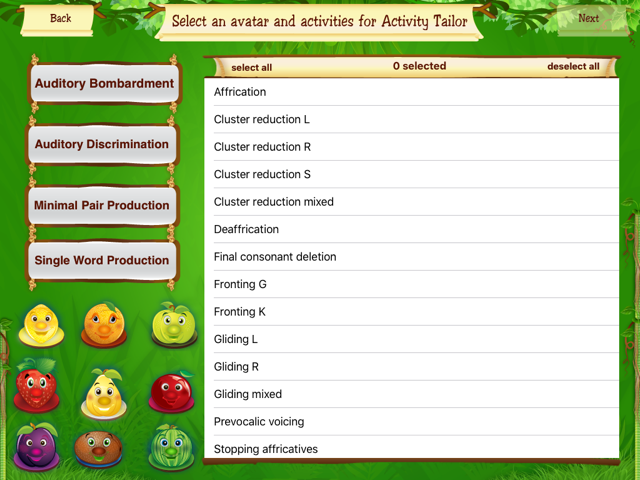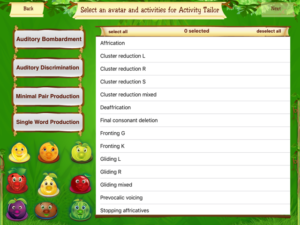 The theme is jungle animals and you have a choice of two activities—flashcards or a board game. Regardless of which you choose, you can select from "Auditory Bombardment," "Auditory Discrimination," "Minimal Pair Production," or "Single Word Production" as the stimulus.
Except for "single word production," the child is always shown a minimal pair. What varies is whether they are listening only, listening and choosing a picture or producing both words. I use minimal pairs frequently in my speech activities so I found this to be very effective.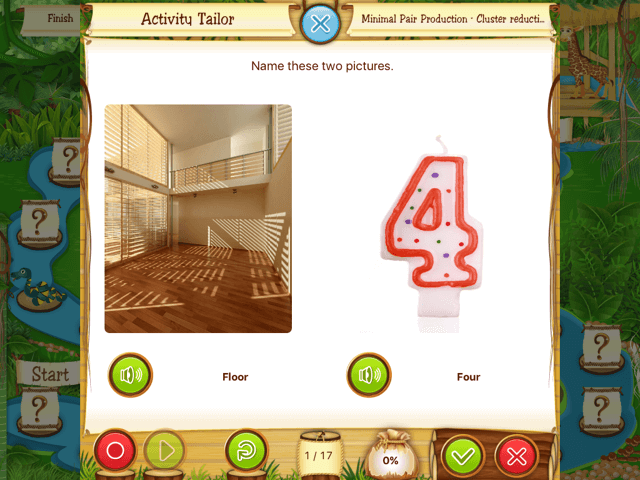 The flashcards are fairly typical, but a few features I liked in particular were the ability to stay with a picture for more than one trial regardless of whether or not they produced it accurately. It also shows a running tally of trials and the percent correct. There is the ability to record the production and listen to the word being produced.
The board game, however, is where the real fun is! You touch the spinner in the middle of the board to find out how far to move the game piece (actually the piece is moved for you automatically, one of the few features I didn't like—I would prefer my students get the counting practice—but it does help move us along more quickly.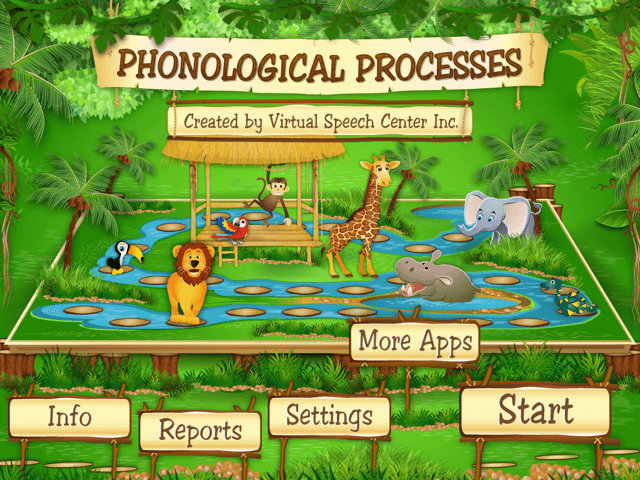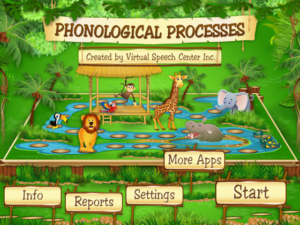 If you land on a space with an animal there is a brief animation (my kiddos LOVED this!), regardless of this you are shown a flashcard to complete. Again, you have the option to practice the pair as many times as you'd like before moving back to the game board and the tallies/percentages are shown.
Once the game is over (or you've finished your flashcards), you will see a session report. You can email the report or just leave it stored within the app (you can later review it based on date or goal).
There are lots of processes to choose from including various stopping, gliding and cluster reduction goals, as well as fronting, final consonant deletion, prevocalic voicing, affrication and deaffrication.
The app does allow for multiple users with different goals to participate in the speech activities.
For more information, click here.
Hope to win your own copy? Leave a comment below letting me know if you've ever been on a safari, if it's on your bucket list or if you think the zoo is plenty thrilling enough! The winner will be drawn at random. You have until midnight EST on January 31, 2016 to enter. Good luck!