Congratulations to Annie Doyle who won this giveaway!
This week I will be reviewing—and giving away copies of—apps from Virtual Speech Center!
I had a chance to meet one of the co-founders at ASHA this year and was excite to take a look at what they have to offer. I'd used Post Office for sequencing before, but was curious to try some of their other options. I'm so glad I did! My kiddos have been much more engaged with these apps! (Please note, that while I was given a copy of each app reviewed here and a code to giveaway, opinions expressed are strictly my own.)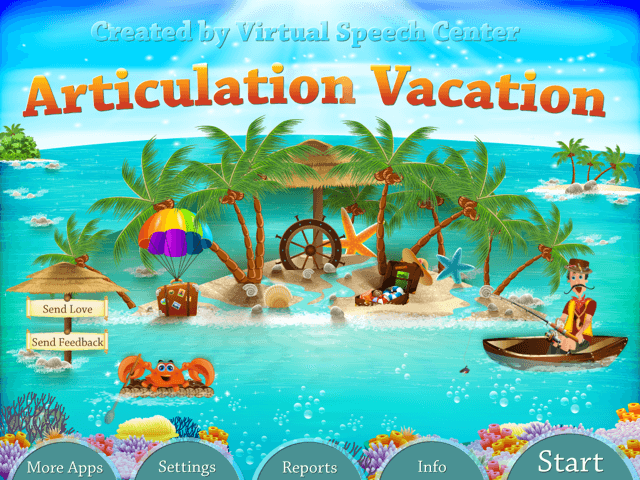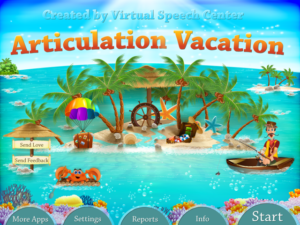 Articulation Vacation (version 1.5)
Oh, those artic kiddos, especially the ones working on articulation of R. Boy, can they linger! I LOVE having extra speech activities up my sleeve for them (and me) and these were really fun!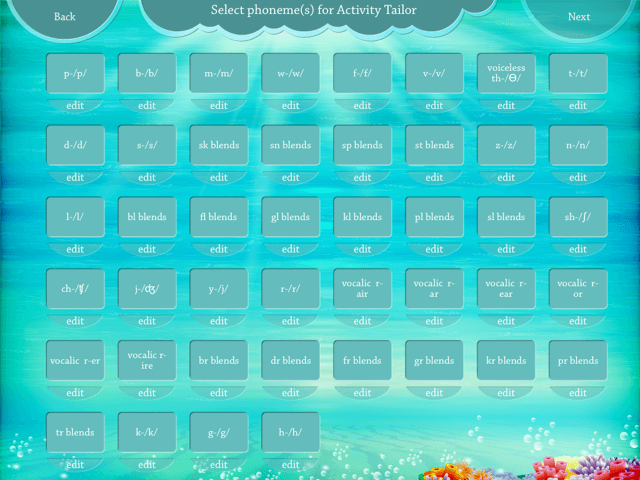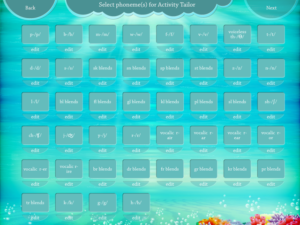 I really appreciated that it included lots of phoneme targets. Each l, s and r blend was addressed separately and there were vocalic /r/ separations as well.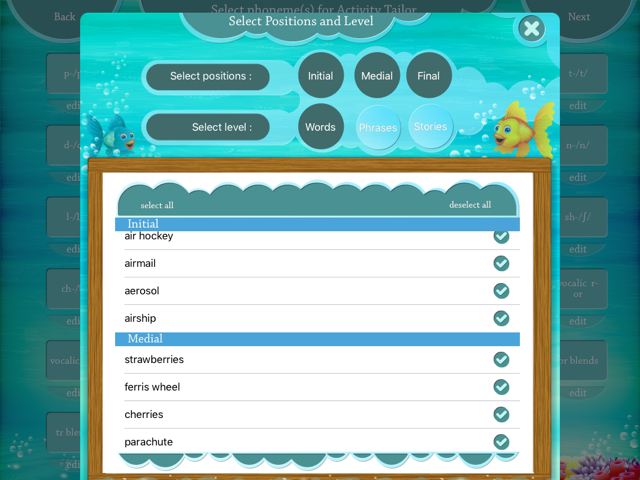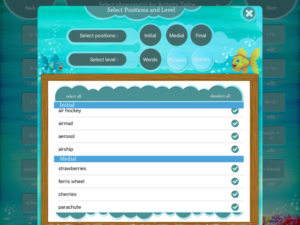 Within each phoneme, you have the option to choose the position and even (de)select specific words and choose word, phrase or story level.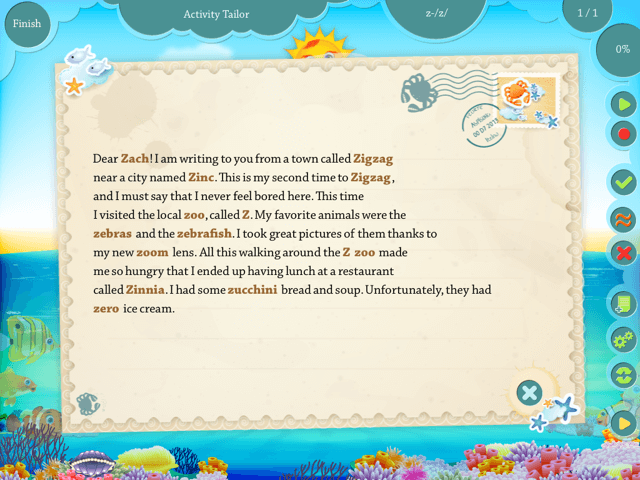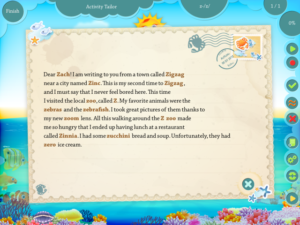 The story level is a great option to have, but there is only one story/target.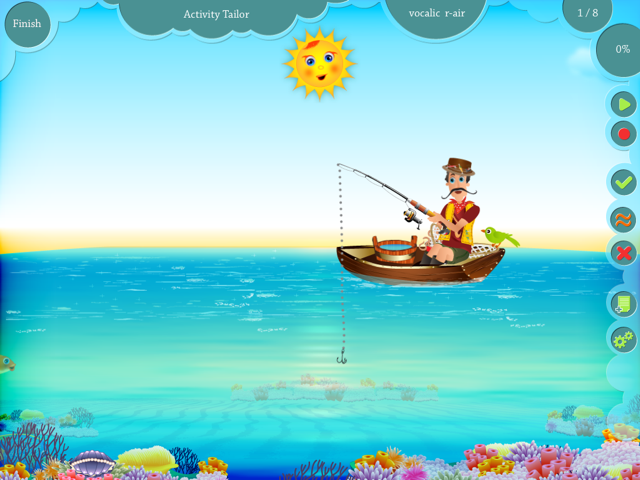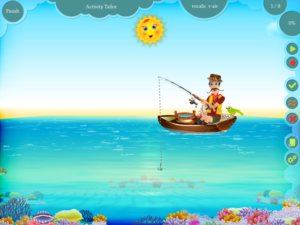 Once you've selected your target, you can start to play. The first activity you see is a man in a fishing boat. Tap on him and he pulls an object out of the water. A speech bubble to the side gives you the written prompt. You can have the app say the word for you and/or record your own voice. Just like Phonological Processes, you can keep track of trials and stay on each word for as many trials as you want. Press the arrow to move to the next activity/target.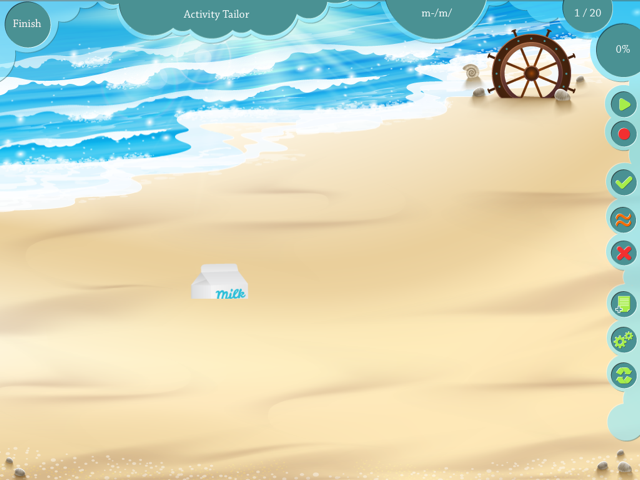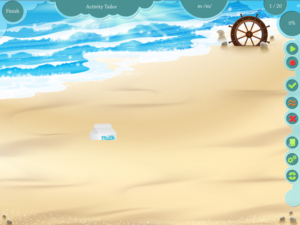 Now we're presented with a picture partially buried in the sand. Swipe to uncover the entire picture and say the word.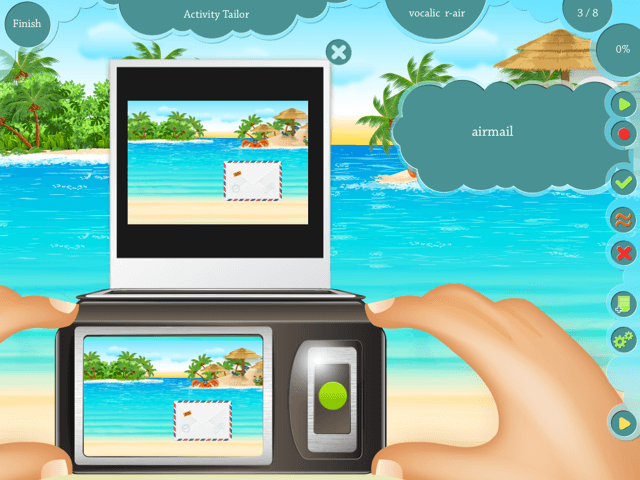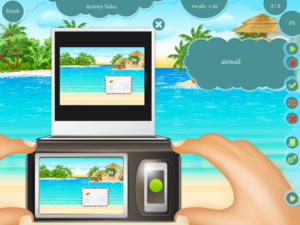 Smile! It's time to take a photo. Scan the horizon until a target word shows up in the viewfinder (the button turns green as an additional clue.) Press the shutter button and a Polaroid style photo pops out. Again, say the target word.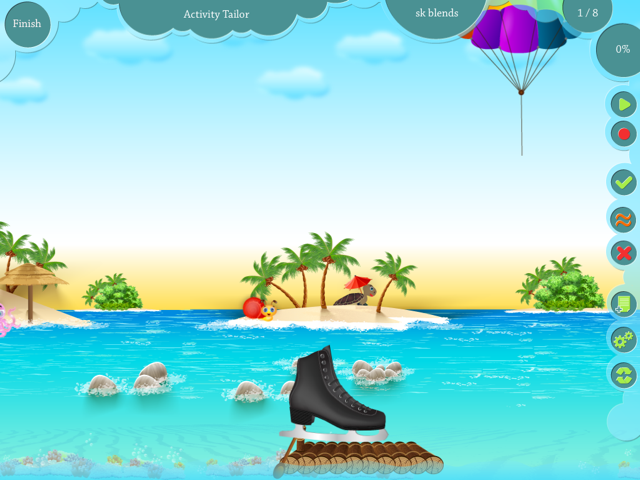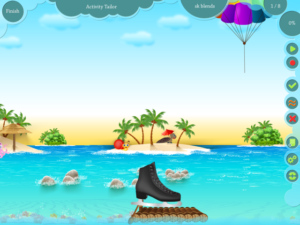 The final game is everyone's favorite! The pictured object parachutes above the water and you try to drop it on the raft.
In settings, you can choose to stick with one game or run between all of them (you can set the number of stimuli you want before the game changes). But my kiddos LOVED the parachuting game so much, I left mine in the default setting which changes the activity after each trial. They stuck with this FOREVER waiting for more parachute chances!
The app stores data on multiple users and allows reports to be emailed. The app allows for multiple uses within a session with different targets and stores data on each.
For more information, click here.
Hope to win your own copy? Leave a comment below letting me know where you'd like to go vacation if you had the chance to leave tomorrow (and it was paid for)! The winner will be drawn at random. You have until midnight EST on January 31, 2016 to enter. Good luck!