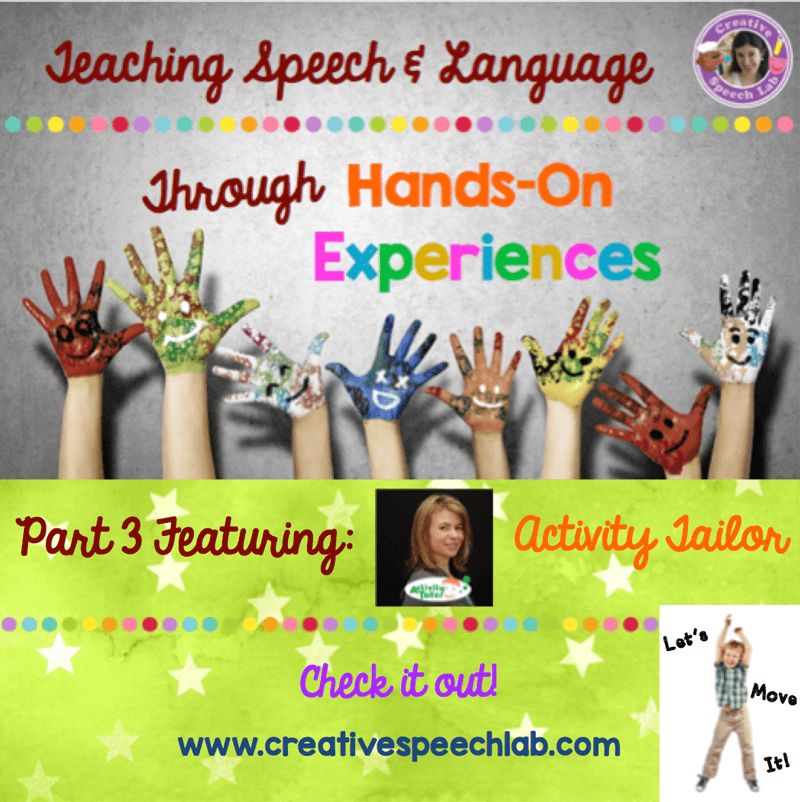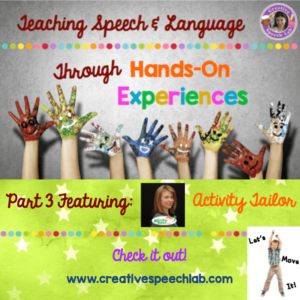 My students are a wiggly bunch and I work hard to both get our goals met in addition to prepping them for the classroom lessons they return to. How do I accomplish this? We move it!
Claudia at Creative Speech Lab is currently running a series on Targeting Speech and Language Through Hands-On Experiences. Last week, Amy from 3DSLP shared her interactive activities incorporating literacy and language. Now I'm sharing my tips for getting your kiddos up and moving during therapy! It's a great way to settle kiddos with either attention or sensory issues and primes them for learning.
To find out what works for me, click here. I've got suggestions for articulation, language and phonemic awareness goals. All of these are things you can implement TODAY!
Looking for more quick movement ideas? Try 1, 2, 3 Action! or Action Articulation.