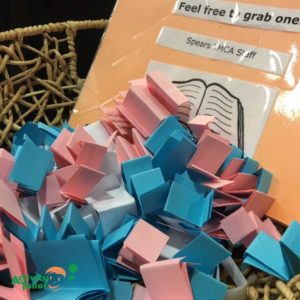 I'm a big walker. You can find me almost every Saturday and Sunday morning doing a 4 mile loop in the park near my house. During the week, I'm apt to get in a few more loops even if they have to be a bit shorter.
If the weather is really good, and I have the time, I hike. When the weather is too cold or dismal to even consider being outside, I hit the Y. (My usual thing here is the elliptical machine and it's a treat to catch morning TV since it's the only time I ever do and absolutely the only way to keep me on a machine going nowhere for more than five minutes.) At the counter where I check in, there's a small basket filled with colorful paper strips folded several times. I always grab one. Inside is an inspirational or Bible quote. It's my fortune for the day. Yesterday I got, "You will lay down tonight and have sweet sleep." Oh, YEAH!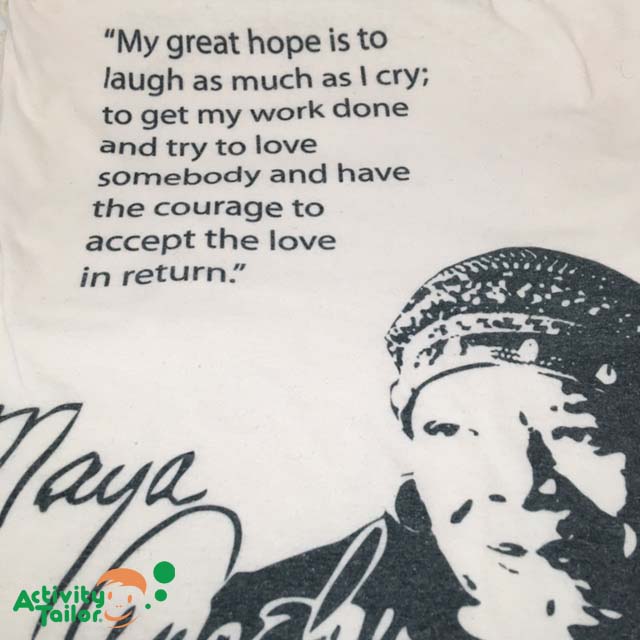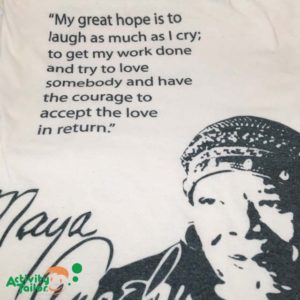 On social media, I'm pummeled by quotes. Some I love, some don't touch me at all, but I can't help but notice the attention they all receive. What is it about quotes that we can seem to get enough of?
Some feel that the general negativity in our culture makes us desperate for good—for inspirational words that give us a moment of elevation.
Others seem to think that our ability to only digest small snippets of information is the draw.
I've also seen the suggestion that quotes can be "coaching" for our interior dialogue or that we simply like well written wisdom.
I think any and all of the above can be true, but I also wonder if it isn't that it fosters a sense of belonging. Much like families and friends have catch-phrases and inside lingo, motivational quotes can bind a group together. Teachers might rally behind Einstein's, "It is the supreme art of the teacher to awaken joy in creative expression and knowledge."
Athletes might be attached to Lombardi's, "Perfection is not attainable, but if we chase perfection we can catch excellence."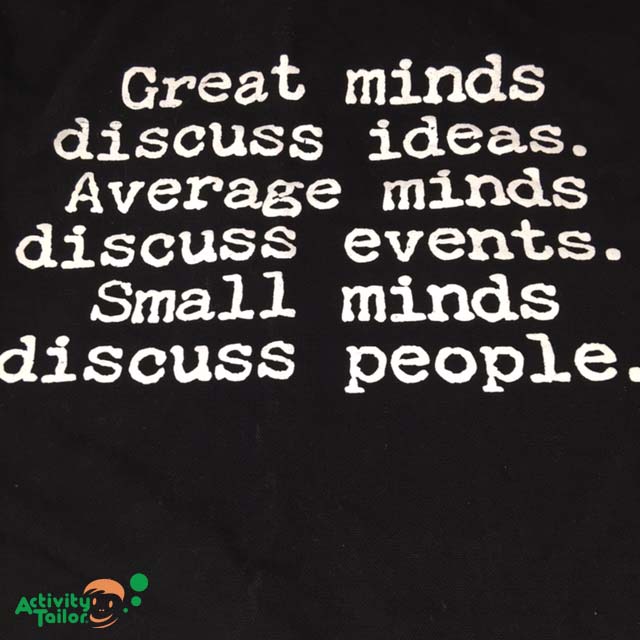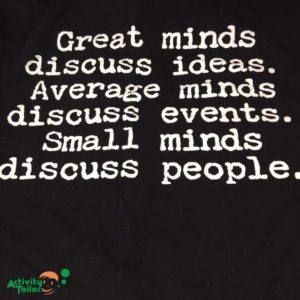 Especially when interacting with an online community where you may never have met in person, coming together over a quote is a way to say "I hear you. Me too." without revealing too many personal details.
Personally, I seem to gravitate towards quotes by famous women and those that focus on being true to yourself. I welcome the Y quotes which are often coach-y and inspirational in a "persevere" kind of way.
Posters with motivational quotes are easy to find in a school setting. Do you have any that resonate with you or that you use with students regularly? Please share below!