Enjoy this high frequency word list freebie!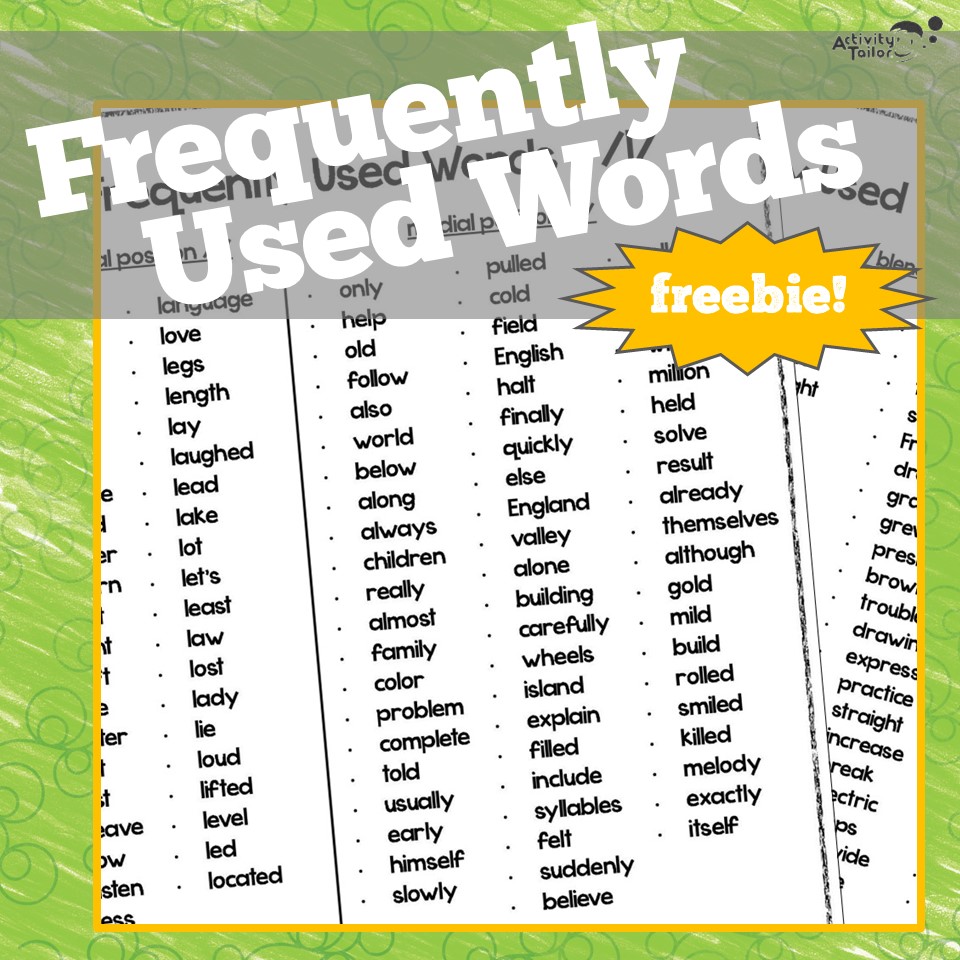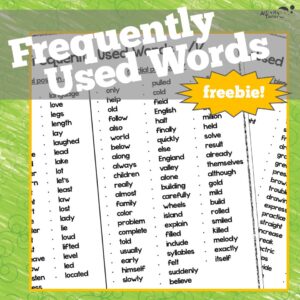 For some reason this break is seeming luxuriously long, maybe because the holidays fell in the middle of the week? Regardless, I'm enjoying the time off!
High Frequency Word List
I'll be back to a regular work and blogging schedule next week. In the meantime, I've completed the High Frequency Word Lists I began last summer. It is a sort of the 1000 most frequently used words in English by target phoneme and position. They are listed in order of rank (rather than alphabetical). Words appearing in parenthesis have the same target in an additional position, for example "cook" is on both the initial and final /k/ list, but might not be appropriate for your student…yet. Words with an * have the target in a blend. My original motivation for creating this word list was having a resource to use when working with my older elementary students. I wanted to be sure we were practicing words that would be useful–just the way we choose core words to work on with the little ones.
Older students often needs lots of targets and higher level vocabulary practice, but little ones often benefit from a smaller number of carefully selected target words.
The 46 page freebie includes: K, G, F, V, L, TH, SH, CH, J, R (including additional sorts by vowel), S and Z. It's a great building block for all of your articulation activities! By using a high frequency word list you guarantee you and your students are focusing on words that will come up frequently in their day. Plus, you can address weak vocabulary skills that will have a bigger impact on their language!
Click here for your copy.
When you have a moment, please leave a review on the TPT website in exchange for the free download. Thank you!
Wishing you a happy new year!