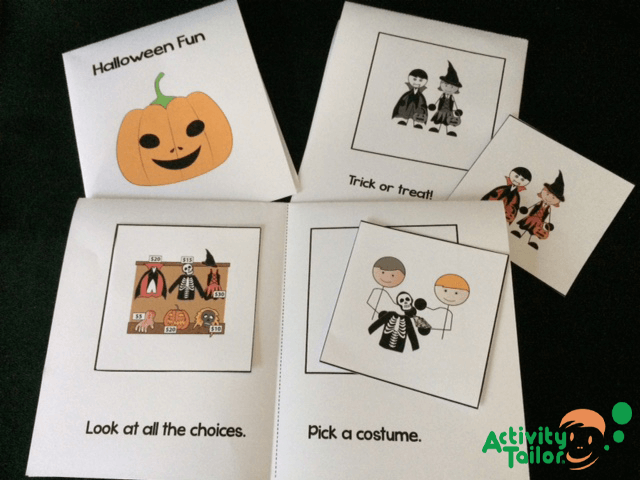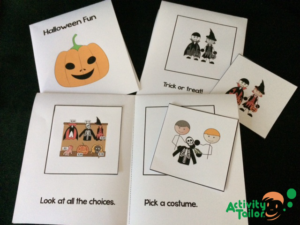 My students really enjoy Halloween. It's such a kid friendly holiday (unlike many others that involve really stressed-out adults). So when I have the opportunity to incorporate specifically Halloween themes, I do.
Many of my kiddos struggle with three step directions and even within this goal, I'm operating at a bunch of different levels. I made my sequencing mini-books out of neccessity, and now I have a FREEBIE to share with you! This free speech activity includes three different levels for working on sequencing goals.
Level 1: Here the story is assembled and includes text so your lowest level students can listen and color.
Level 2: At this stage, kiddos can cut out the pictures, sort them into the correct order and paste them in above the correct text.
Level 3: Students at this stage are ready to sort the pictures and add their own text.
You can also check out my Sequencing Mini-Book Bundle which allows you to save over 20% on these language therapy activities based around seasonal and everyday themes. Click here for more infomation. Click here for the Halloween Fun Sequencing Freebie!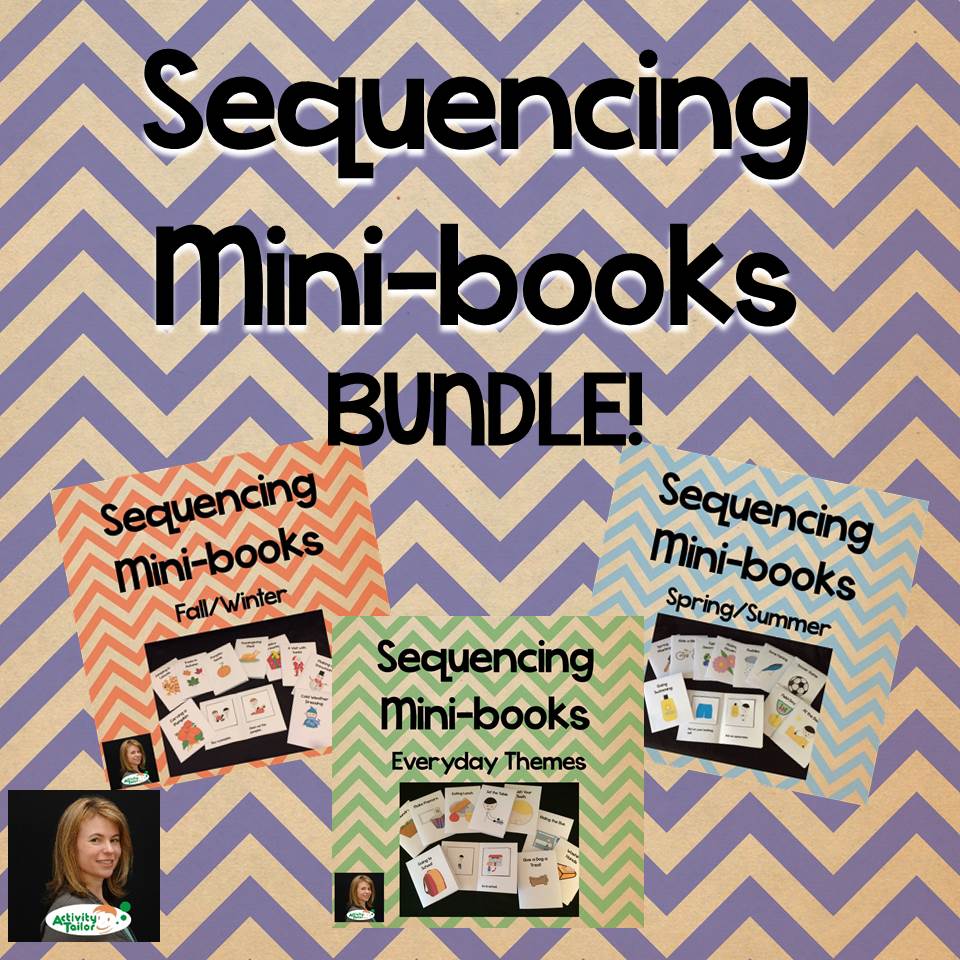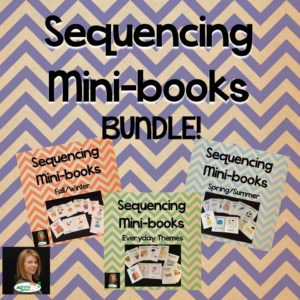 Reminder! You have until this Friday, October 16, 2015 to sign your students up for pen pals! Click here for all the details.