***10/27/2015 update: Congratulations to Stephanie and Sherrie who won a copy of the narrative assessment apps!***
A quick note, the Pen Pal project received over 400 match requests! Gabby and I are thrilled and a bit overwhelmed. We had promised you would receive your match by this Friday, but please be patient while we wade our way through the submissions!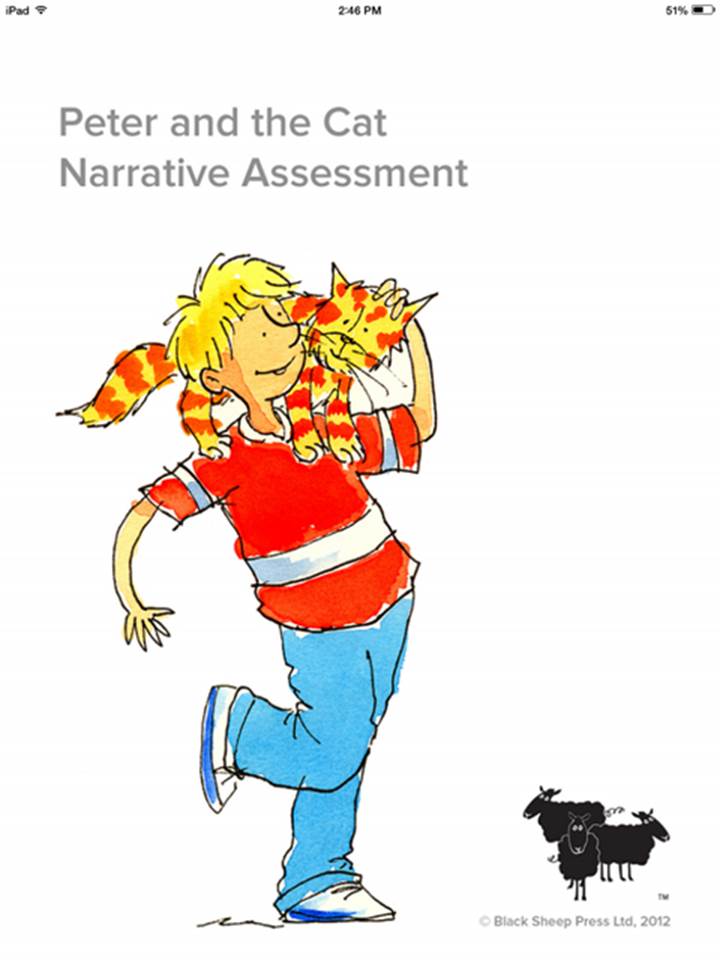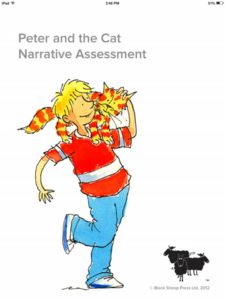 I have such a treat for you! I've had lots of kids that struggle with narrative skills–from sequencing to creating an appropriate story structure to limited vocabulary and description. We work on it and make progress, but I didn't have a set assessment tool that I'd use as a baseline. I've looked at several, but since I'm responsible for my own tools the cost has been prohibitive (I need the "big" tests to stop coming out with revisions so I can afford additional "add-on" type tests!). Then I found that Black Sheep Press offered "Peter and the Cat" and "The Squirrel Story" on the iPad. Not only was it more reasonable, but no books/forms to store. Yes, please!
I've used both for initial assessments with several students. Here's how they work.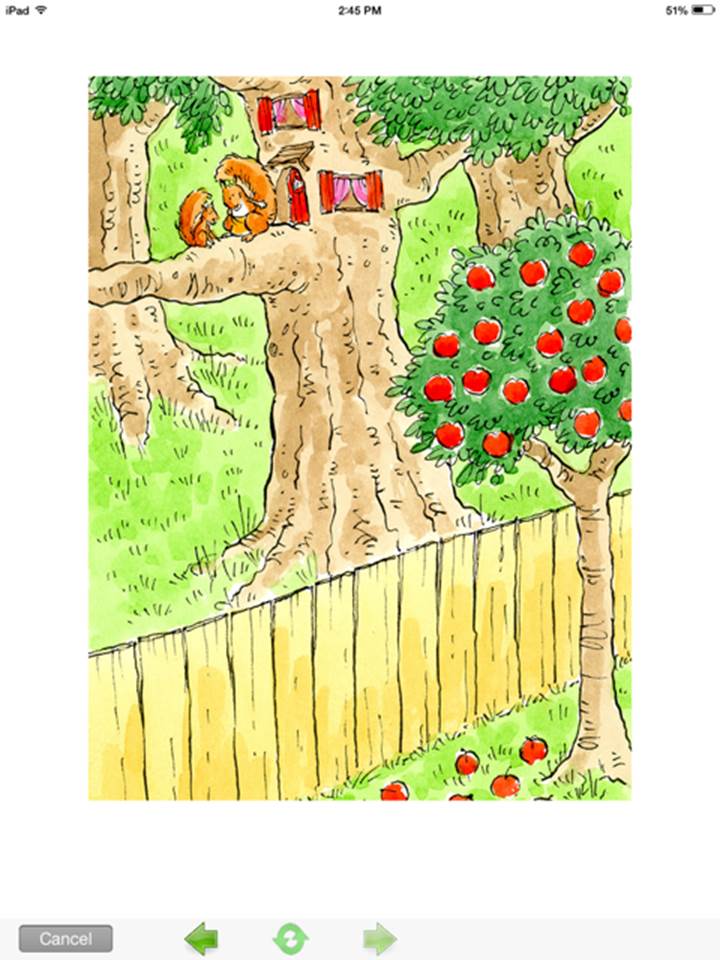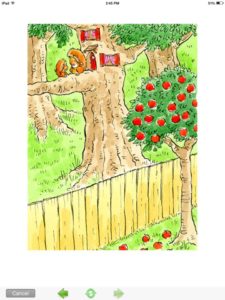 The child listens to the story being told by the reader. There are options for different English voices–American, English, Australian. The illustrations are adorable. The stories are engaging and detailed with a clear problem and solution.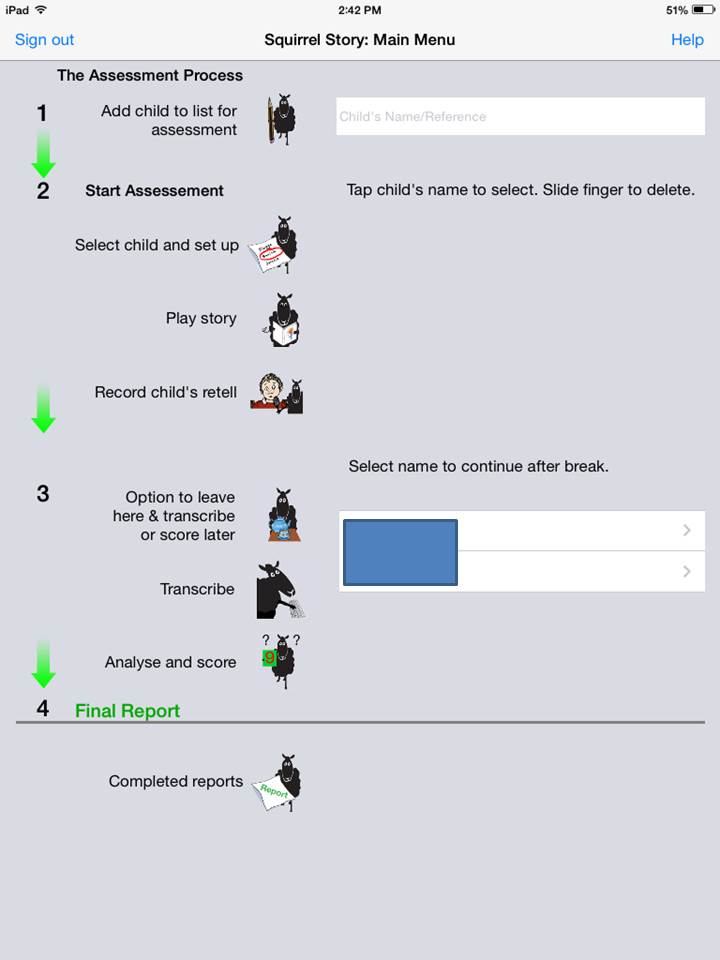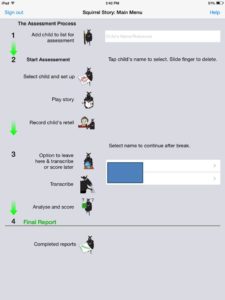 Once the child has heard the entire story, you record their retelling using the same illustrations as prompts (no text appears on the pages). It's eye-opening. I've had a couple of kids initially refuse to try because they know it will be a toughie for them.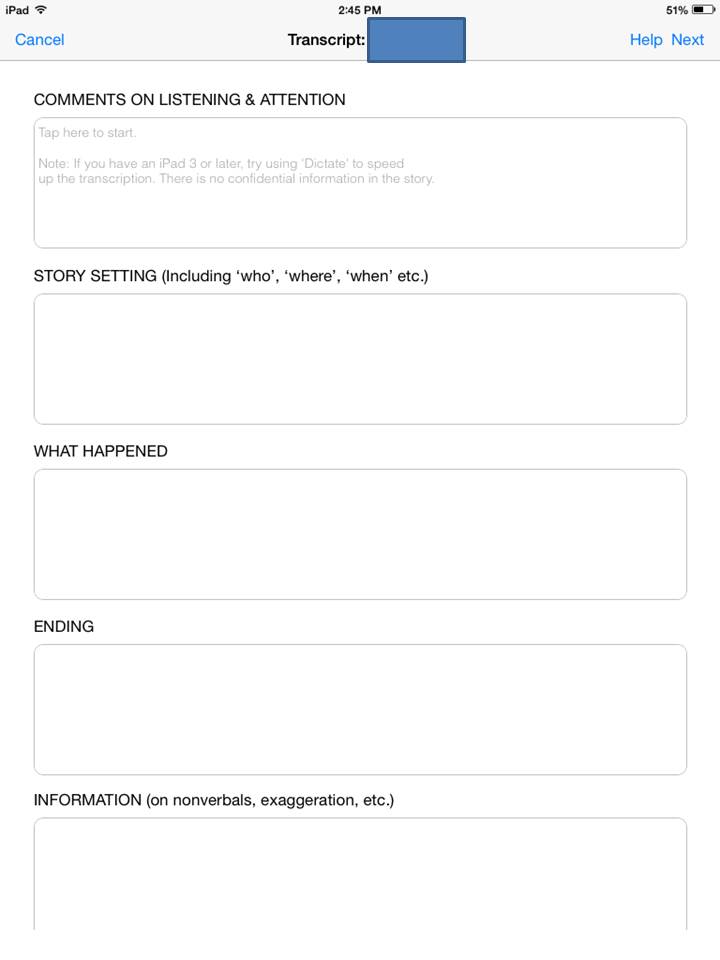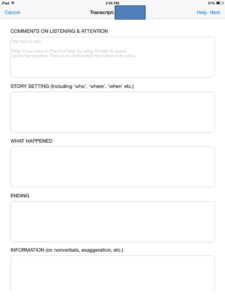 Save the recorded retelling and opt to transcribe later. (Unless you have some magical ability to do the transcription then and there. Please share if you have a time saving system!) You also have the option to send the recording as a backup. The transcription (not phonetic, just text) goes fairly quickly and you break it into three sections–introduction, problem and event sequence, resolution.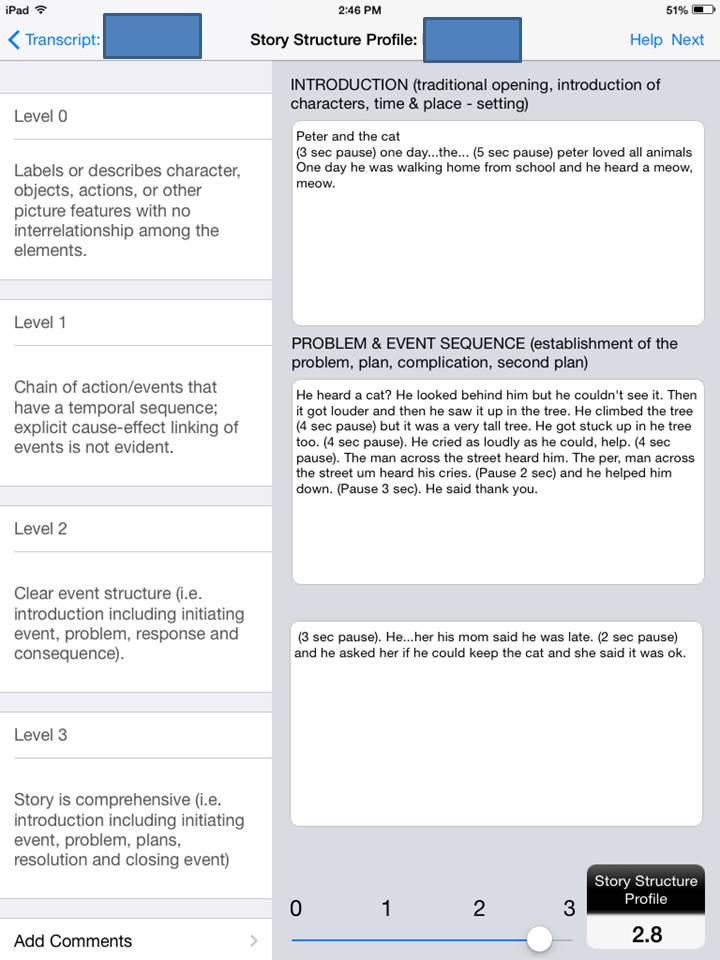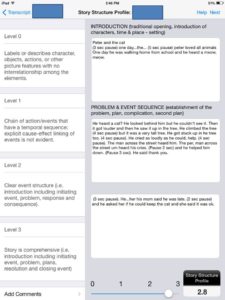 Now, the app will take you through a series of pages in which to make a descriptive determination about the child's skill. For instance, you start with Story Structure and assign a level of skill from 0 to 3. There are descriptions of what each number represents skillwise. You move on to Story Content, Vocabulary, Connectors, Referencing, etc. Several pages will also have you tick off specific words that could have been used from the originally story telling. It's fascinating to realize that a child who may have had a pretty good grasp on structure actually used very limited vocabulary on their retelling.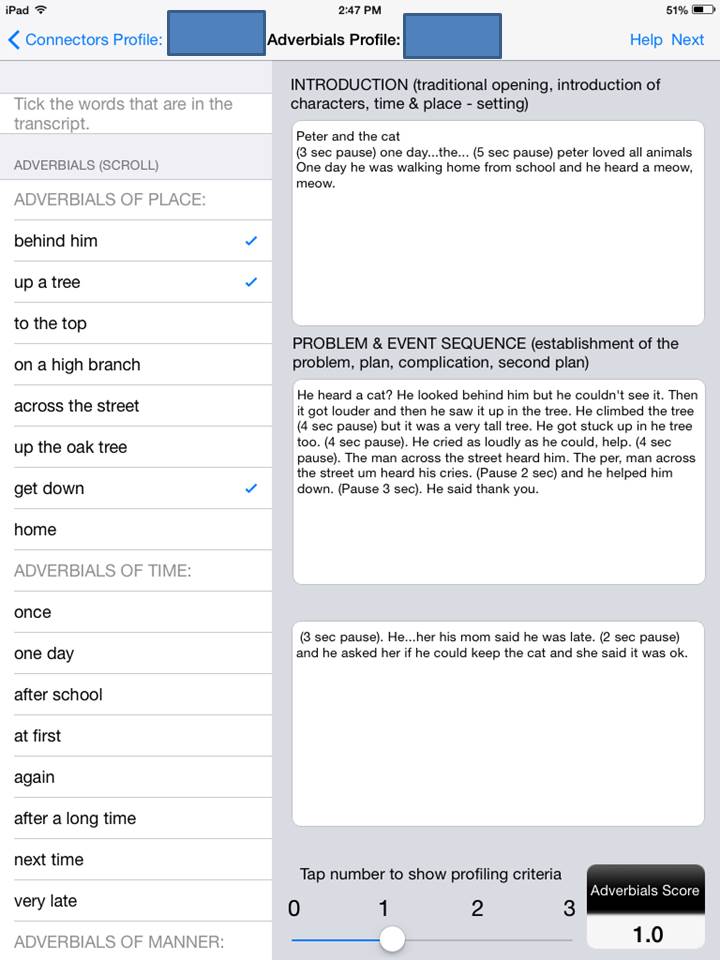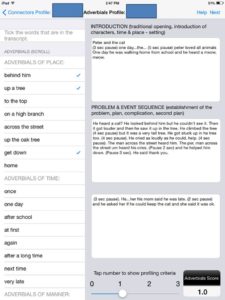 The app pulls together a rudimentary report (it's lack of formatting is one of the few weaknesses) which you can then save and/or share. It's quick, easy and gives a wealth of information that allows you to formulate better goals for language therapy.
"Peter and the Cat" (version 1.5) is designed for ages 5-9. "The Squirrel Story" (version 1.3) is for ages 3-6. Both run $23.99 in the app store.
I purchased my own copies–all opinions expressed are strictly my own–then reached out to the publisher to receive a free code for each to giveaway! To enter, imagine you are buying an app to use with your clients, rate in order of importance the following characteristics:
The look of the app
Ease of use
Confidentiality–password protected
National accent of a narrator
(optional) Other–please explain!
You have until midnight on October 26, 2015 to enter. The winners will be drawn at random and announced on October 27th. Good luck!