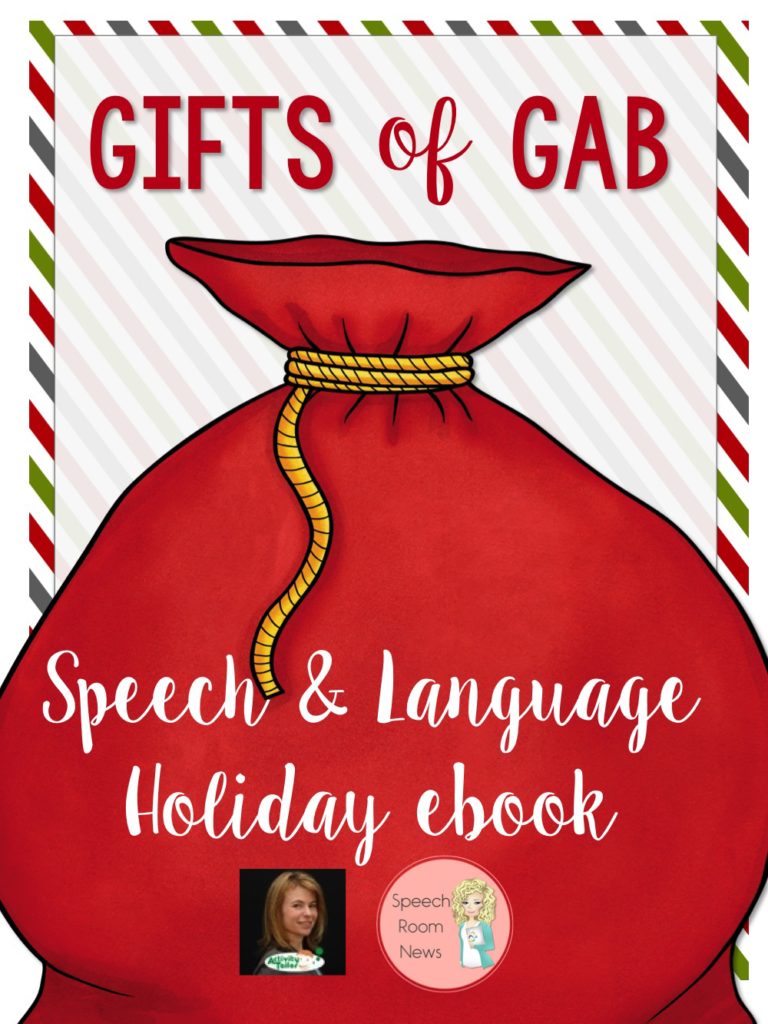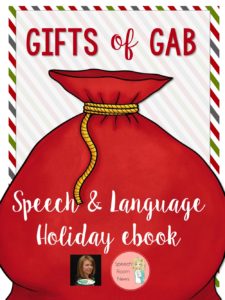 I try to buy Christmas gifts as the inspiration strikes and I have a shelf in our guest room where I hide those goodies. It's such a relief when Thanksgiving rolls around and I realize I'm not starting from scratch!
To make your job easier (and give you time to focus on the things that matter most….or to finish your shopping), over 70 SLP elves have compiled an e-book of FREEBIES that will last you all month and then some!
Click here to pick up your copy.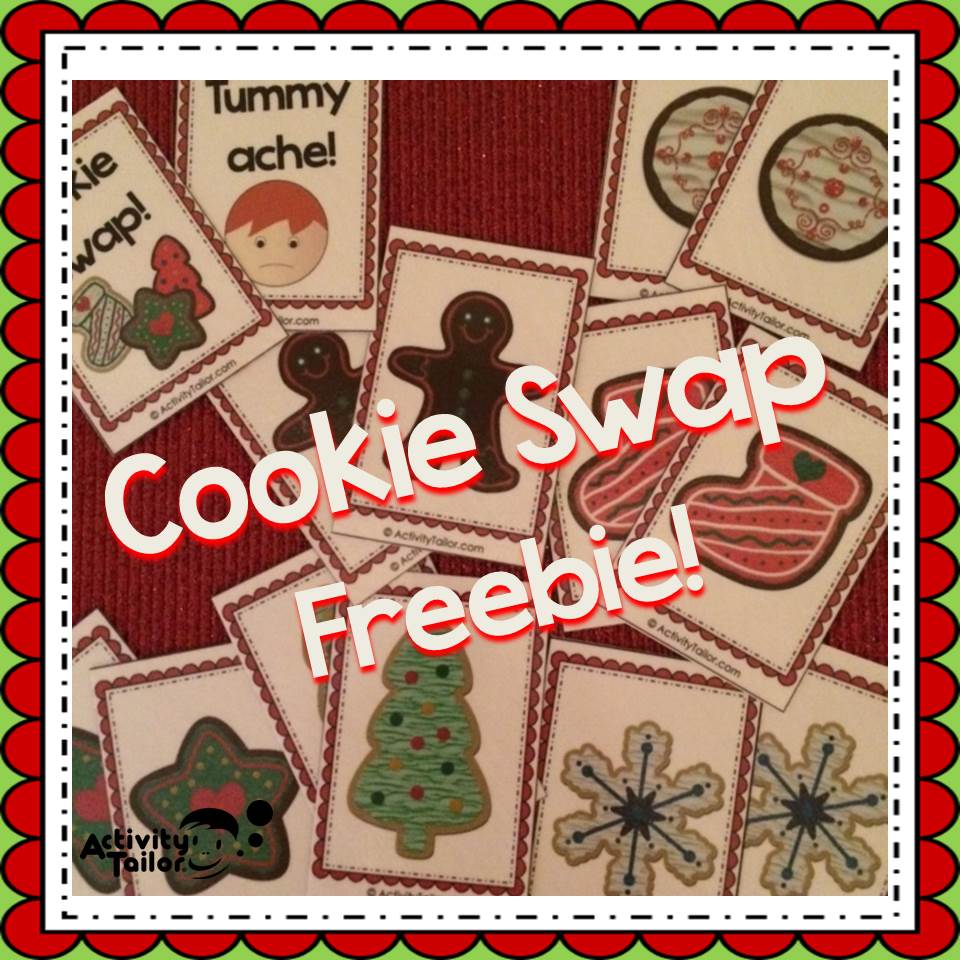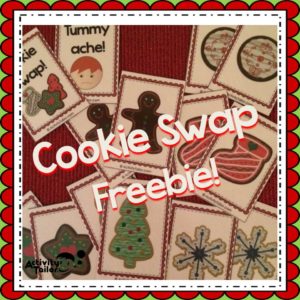 My page features a free card game, "Cookie Swap!" While I'm not big on many desserts, cookies are something I have a tough time passing up! This deck of cookie cards can be used in two ways.
Cookie Swap! Because the cookies have very subtle differences, kiddos will have a chance to demonstrate mastery of attribute skills as they search for pairs in a game based on "Go, Fish."
Tummy Ache! Add the "tummy ache" card, and play a seasonal version of "Old Maid" for open-ended reinforcement.
(Note: Many of the cookies are not Christmas specific and there are enough snowflakes, gingerbread men, circles, etc. to create a non-Christmas deck if needed.)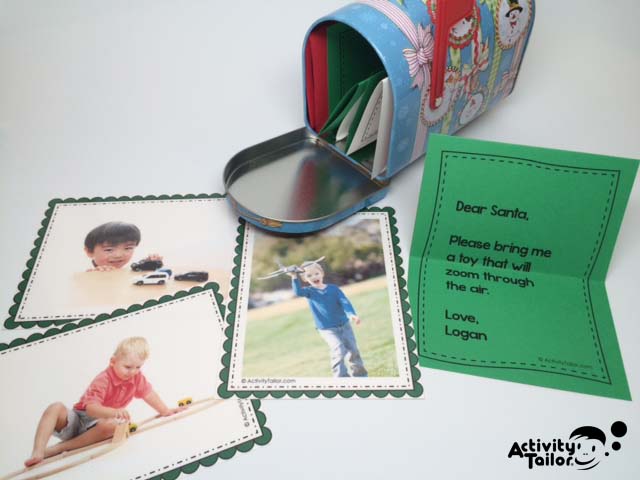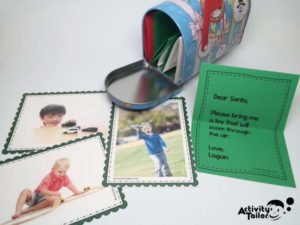 I'm also featuring "Please and Thank You, Santa!" an activity to work on inference skills. There are 16 photo cards with children playing with common toys and a pair of letters that go with each. In December, I have students choose a "Please Santa" letter which I read aloud. By listening to the clues, kiddos match it to an array of 3-5 photo cards. In January, we can continue the practice by using the "Thank You, Santa!" notes. Maybe it's just me, but despite my best intentions having a few pre-prepped activities ready to go is a huge help those first few days back from break!
To go directly to "Cookie Swap!" click here. To go directly to "Please and Thank you, Santa!" click here.
Wishing everyone a very Happy Thanksgiving!
We're looking for all the SLP bloggers out there! If you have a blog, please consider joining the SLP bloggers e-book compiliation. For all the details, click here.