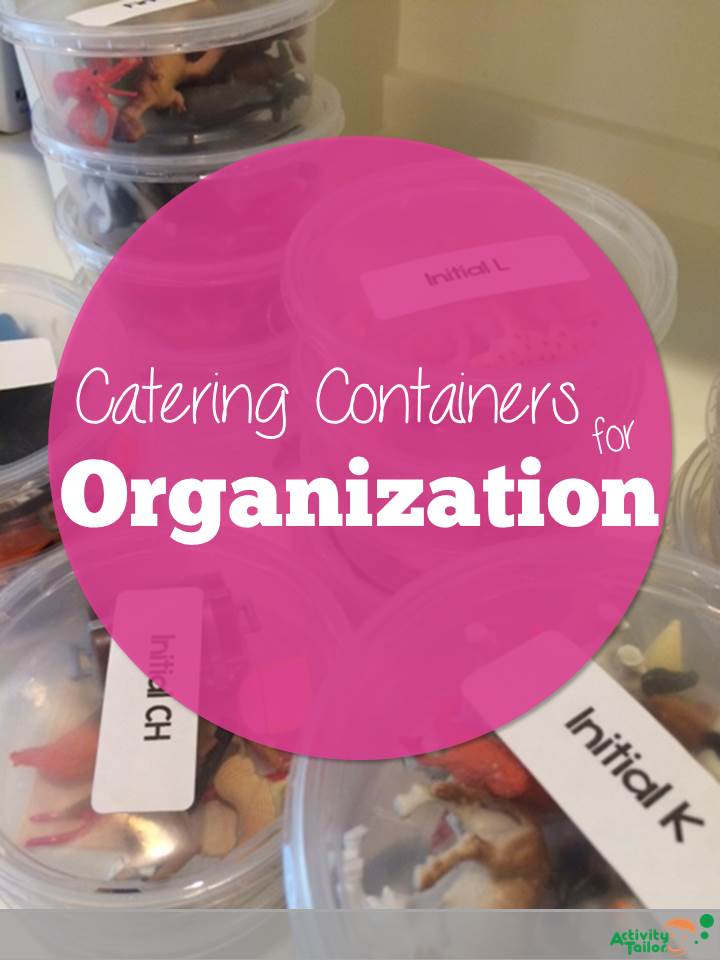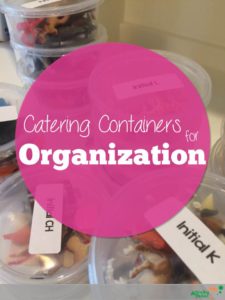 I grew up near Chester, NJ, a town loaded with craft stores and antique dealers. One of my favorite childhood vendors was the dollhouse store.
It was a tiny shop with large, old fashioned, glass fronted curio cabinets with lots of little compartments each filled with miniatures.
I'd go in with my two dollars and pour over the selections. Should I get an apple pie and a toy train for the nursery? Maybe a butter churn or a little rug. I'm still a sucker for teeny objects and have amassed a good number of plastic animals and common objects (Wild RepublicTubes
, Playmobil Advent calendars
and the bins at Party City are common sources).
I sort them by syllables, phonemes, categories; you name it, and use them for articulation activities and language therapy. I'll hide them in sand, in little boxes, even Santa's hat or plastic eggs depending on the season. It's one of those tried and true speech language activities that many of us return to frequently.
But I was having issues keeping up with the baggies or quickly sifting through my large bin to find what I needed. So, recently, I got organized. I got a sleeve of disposable catering containers from a local store, printed my labels and, voila!
This project really satisfied my organization itch (which admittedly ebbs and flows).
Here's R blends. What a cute tractor!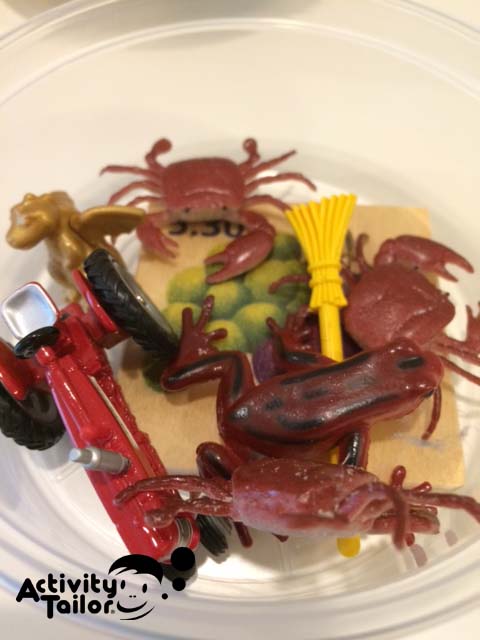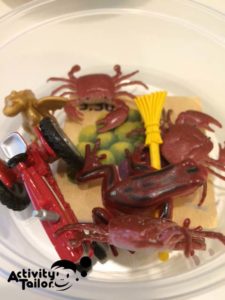 Here's initial S. Look at the little saddle and Santa!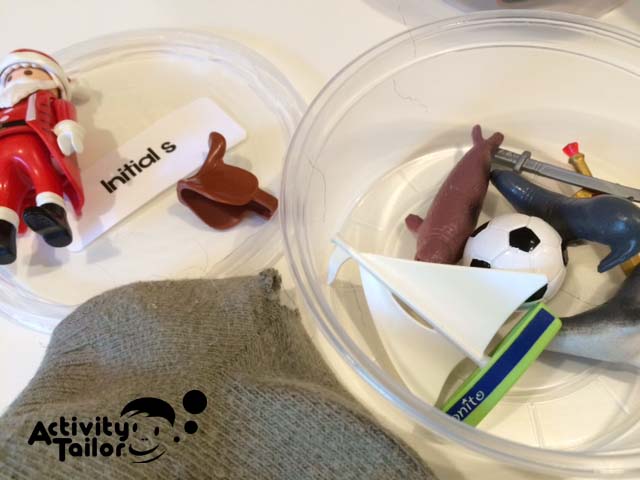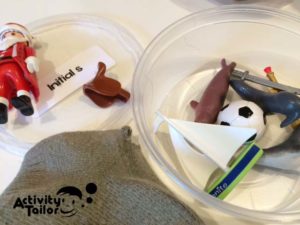 What do you think? Too fussy or totally enviable? Who else uses miniatures in speech therapy or in their special ed classroom?