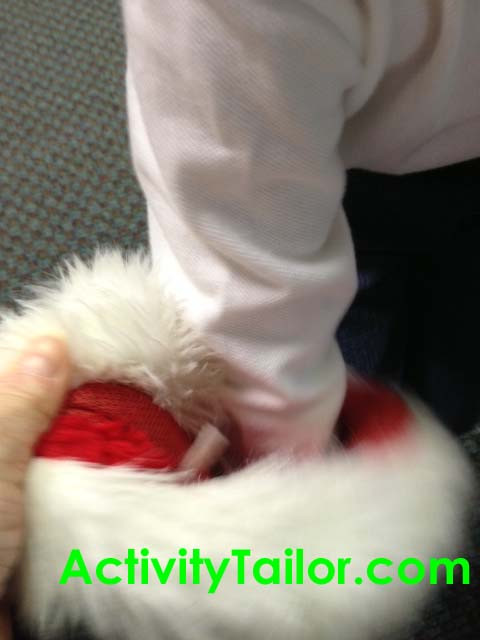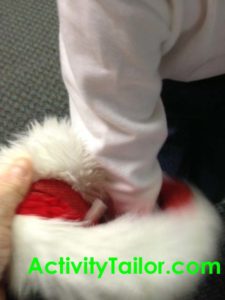 I try to avoid artic cards with little ones and substitute toys or objects whenever possible. Not only are they more engaging, but they lend themselves to spontaneous play and conversation which allows us to work on carryover right from the beginning.
What make the little toys extra exciting though is the way they're concealed, and this time of year one of my favorite concealing objects is a Santa hat.
A Santa sack would certainly be more appropriate, but the hat is easier to come by and a better size. Plus, the kids love the idea that Santa could even be hiding toys under his hat!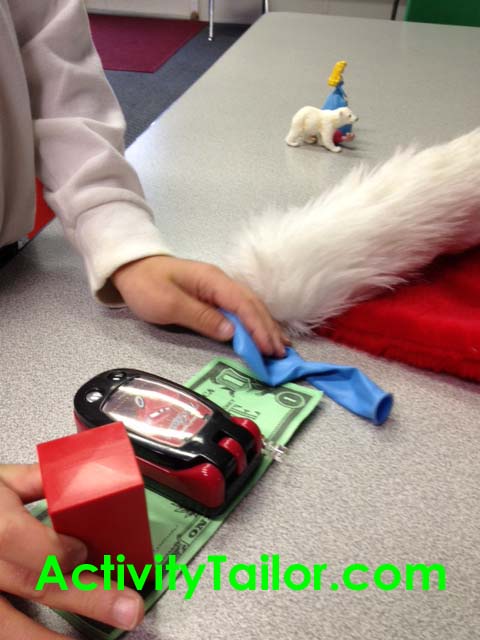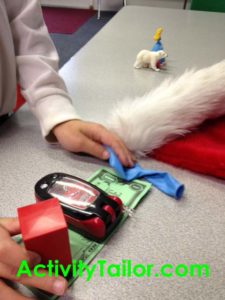 Before the child arrives, I fill the hat with an assortment of target appropriate toys. This week it's been medial /l/. I have a telephone, a balloon, a dolphin, dollar, ruler, polar bear, Piglet, elephant, and more. The child pulls the objects out one by one and after a couple trials, we will start to sort the objects into two piles, "Yes, I would want this for Christmas" or "No, I wouldn't want that for Christmas." It's fun to hear why they do or don't want an object. By the way, if Santa ever figured out a way to handle pet dolphin, I have a bunch of takers!
What do you use a Santa hat for in your therapy room?