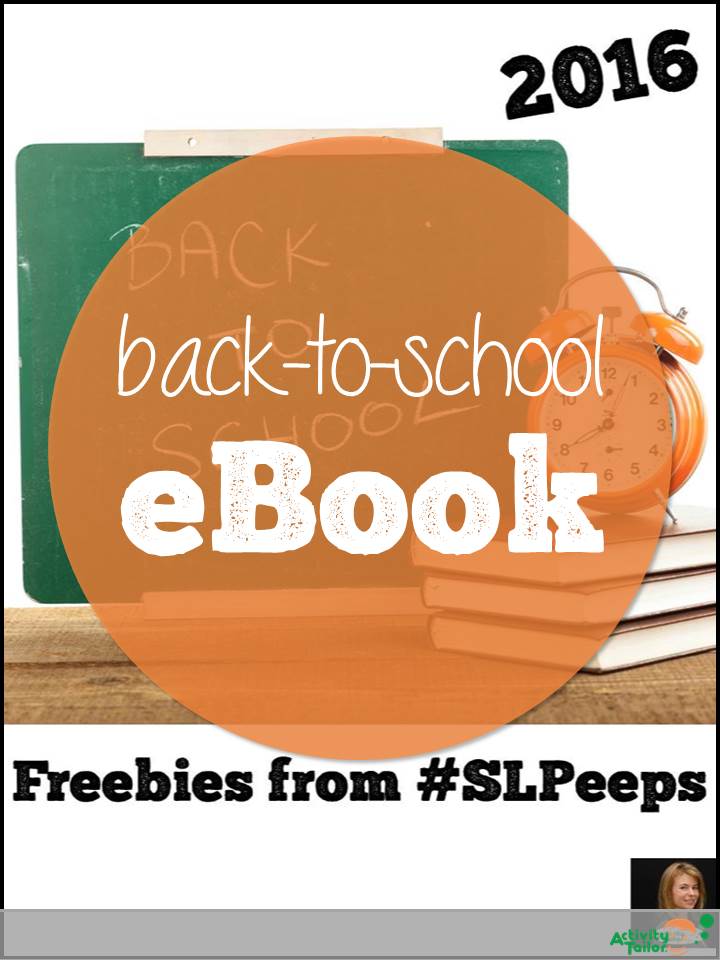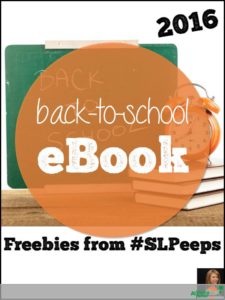 I'm not quite ready to head back into school, and happily I still have a few weeks before I do. But that first day looms whether it's in one week or four and nothing eases anxiety like preparation.
So….I have a back-to-school ebook assembled for you again and it's loaded with free resources!
Each SLP seller on TPT has created a page featuring a freebie as well as a must have resource for the coming year. It's a huge time saver.
Click here for your copy and enjoy the rest of your summer, no matter how much you have left!