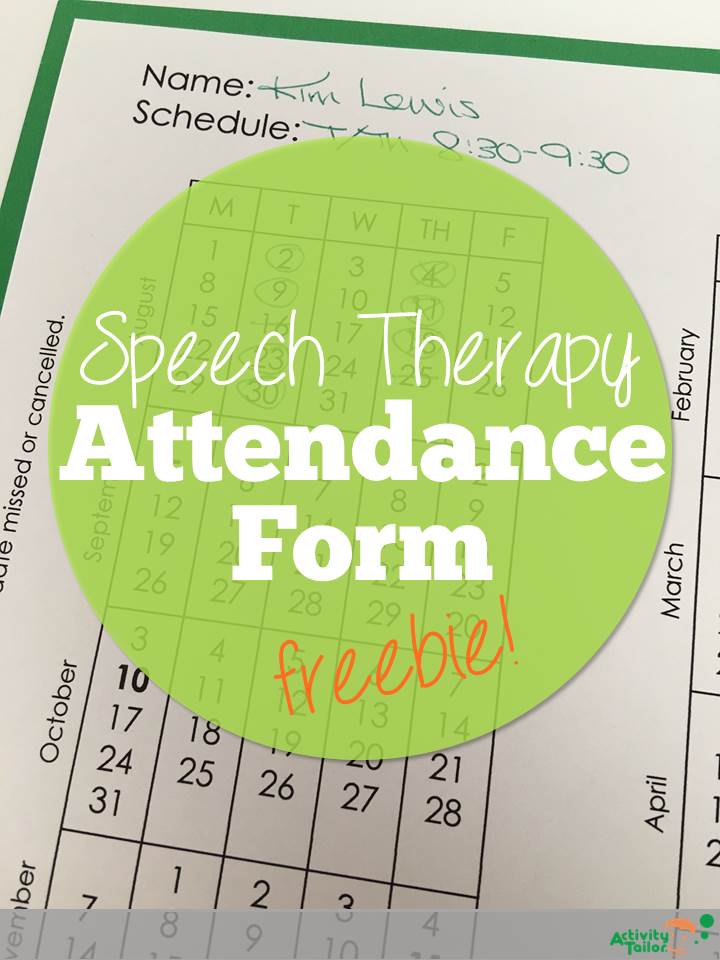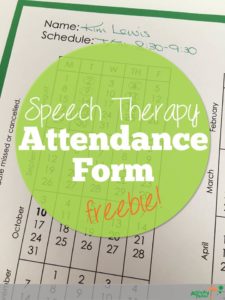 I'm required to write monthly progress notes which can be rather time consuming, so I'm always looking for ways to streamline. As simple as it is, tracking attendance on a separate sheet saves me lots of time flipping through daily notes to fill in both the progress notes and billing statement.
At the beginning of the school year, I staple an attendance sheet on the inside of each kiddo's folder. I write their name at the top (in the event it's ever separated from the folder) and their usual therapy schedule (ex. T/Th 8:30-9).
When a child attends an individual session, I circle the date. If it's a group session, I circle the date and put an "X" in the middle of it. For missed or cancelled sessions, I draw a slash or minus sign through the date. It takes just a couple of seconds to do.
If you need a speech therapy attendance form for 2016-17, you can download my version for free here. I've included both black and white and color versions and federal holidays are in bold (even if they don't always mean a holiday for me…)
I don't start back with students until after Labor Day. Let me know what your first day is!