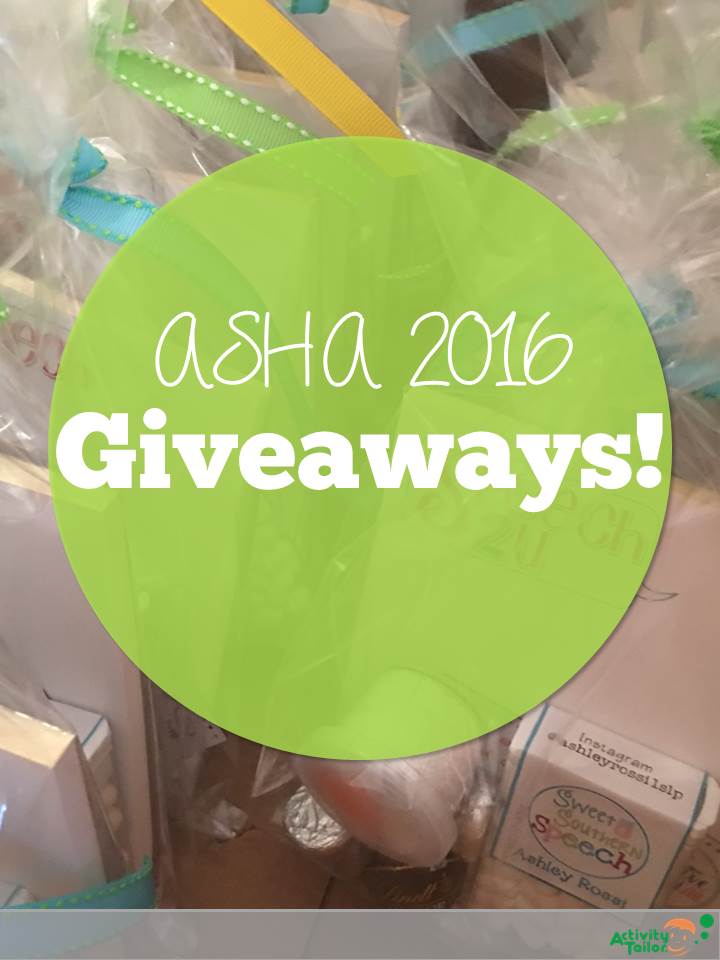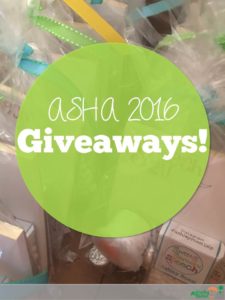 To say I'm excited for ASHA is Philly is a bit of an understatement. I'm thrilled the travel is so easy for me. I can't wait to see the online besties that I only see once a year. And because I grew up in NJ, I'll have a chance to catch up with a dear childhood friend, too. Thank heavens it's followed so quickly by the long Thanksgiving weekend. I'll need time to recuperate!
If you are at ASHA, I can make it worth your while to find me and say hello (let's get a pic while we're at it). I have the cutest goody bags to pass out that include a raffle ticket for over $70 of digital downloads. Are you in? One of the easiest ways to find me is to fill out the survey below. I'll send you an email each day with a couple of times/locations of where I'll be. Or you can keep your eyes peeled for me and my bright green Activity Tailor bag…..Or head to the 3DSLP Booth 107. I'll be working there regularly.
a Rafflecopter giveaway
If you aren't at ASHA, not to worry. You can still get in on the prizes and fun. Head to Sweet Southern Speech for a chance to win over $70 of digital materials as well as a $100 TPT gift card!
If you want more of the convention experience, you can follow my IG, FB or Twitter (or just search #ActivityTailor). I'll be posting pics of people I meet, what's catching my eye in the exhibit hall and sharing my favorite tips and research gems from the sessions.