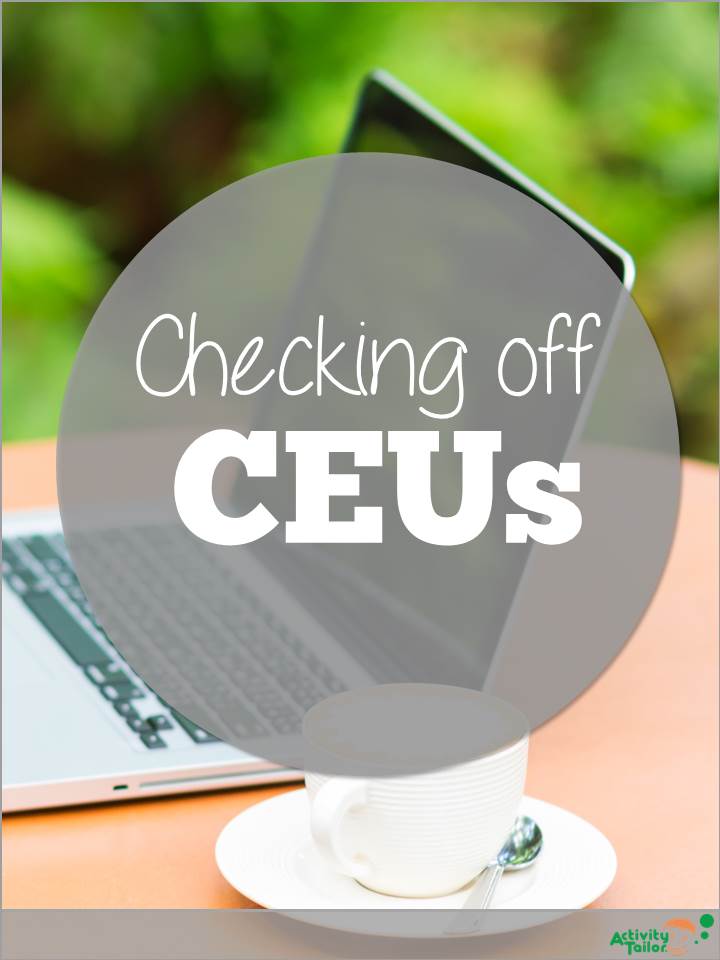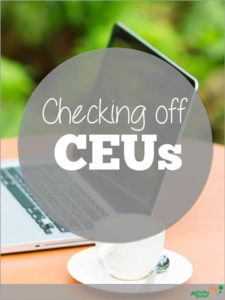 Are you one of those SLPs scrambling to get their CEUs completed by the end of the year? It's happened to us all. I'm a CEU junkie myself, but when I had babies that three year maintenance period went by in a blink! I know some of you lucky ones are heading to ASHA in Philly next week to punch the CEU clock, but what about those who can't get away? I've got a couple ideas for you, including an exciting new one!
ASHA online conferences: I did two of these this year. One focused on "Improving Intelligibility in Children with SSD" and the other was "Collaboration for Preschool Language and Literacy." I was very pleased with the content presented though the slide shows seldom did a great job of holding my attention and I like the flexibility of listening where and when I wanted and they gave you lots of hours. The conference deadline of about 10 days meant I worked hard to stick with it rather than have it languish on my "to do" pile. There were live chats too if you wanted to ask the presenters questions (or maximize your CEUs), though I must admit to only trying one or two of these. The chat format was so archaic and slow, I simply didn't have the patience for it and the scheduled times didn't tend to work for me. Unfortunately the only conference available before the year ends is focused on adult populations, but there is another coming in January about building a private practice.
MedBridge: This site is new to me and still growing its speech language pathology offerings, but I think it's going to be a real asset to online education. The site caters to OT, PT, Athletic Trainers and SLPs and has a bit more of a medical slant to many of the offerings. What I think is so exciting is that the format is video–much easier to attend to particularly if you tend to watch online education classes in your jammies. They also have areas that subscribers can access to help with patient education and activities. I'll definitely be keeping an eye on this site! They offer year long subscriptions or you can pay as you go.
By the way, if you have always toyed with the idea of presenting at a state conference (or ASHA), take the plunge! Not only is it a great growing experience and a way to share your particular knowledge with colleagues, but you should get CEU credits too!
I'll be at ASHA again this year and I'm hoping several of you are too! You'll see me in sessions, helping to man the 3DSLP booth and hanging out with some of my favorite online #slpeeps that I only see in person once a year. I'd love for you to be one of them!
If you have a minute, fill out the survey below. Participants will have the chance to win a copy of Articulation Scavenger Hunts.