Congratulations to Marie M K who won the giveaway!
This week I will be reviewing—and giving away copies of—apps from Virtual Speech Center!
I had a chance to meet one of the co-founders at ASHA this year and was excite to take a look at what they have to offer. I'd used Post Office for sequencing before, but was curious to try some of their other options. I'm so glad I did! My kiddos have been much more engaged with these apps! (Please note, that while I was given a copy of each app reviewed here and a code to give away, opinions expressed are strictly my own.)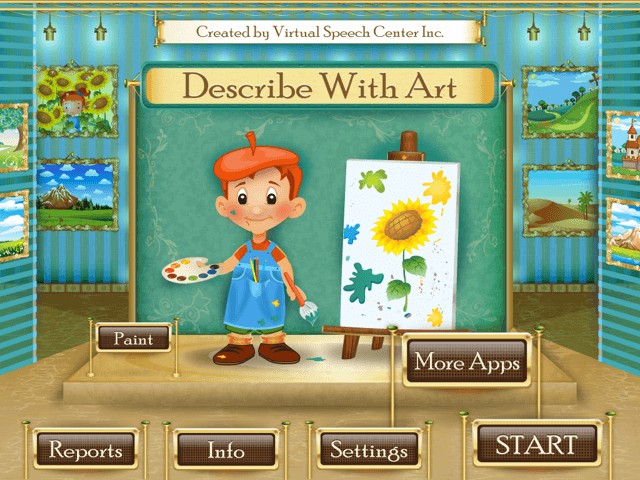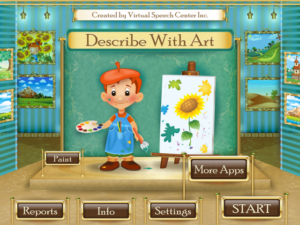 Describe with Art (version 1.3.1)
This app focuses on both receptive and expressive goals involving describing concepts.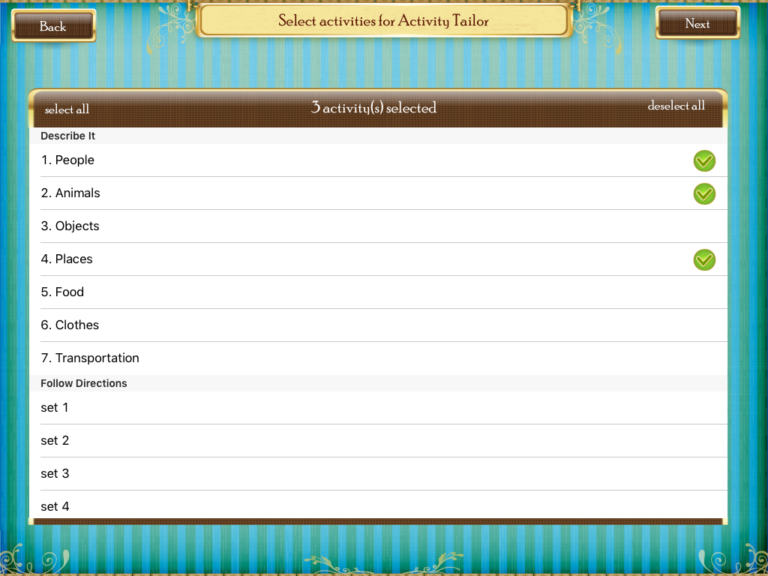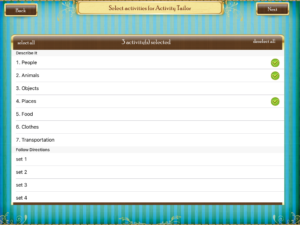 The receptive tasks have five different levels and I appreciated that the language used/required was more difficult than many apps I've used in the past. The questions incorporate multiple descriptive words and the child chooses from an array of four which best matches the description. For instance, "Show me round, green vegetable that can be used to make a salad."
I really liked that the array had items that were closely related so you had to focus on all of the components.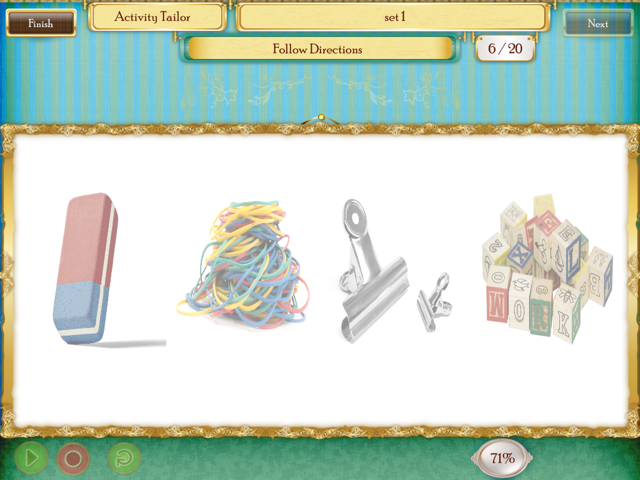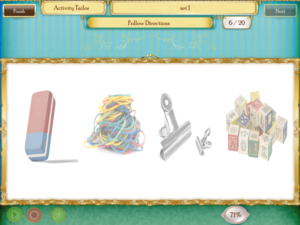 I LOVED that the array was slightly veiled in gray while the directions were given and didn't allow you to choose an answer until the instructions were complete. I have too many students who impulsively start punching answers when the question isn't over!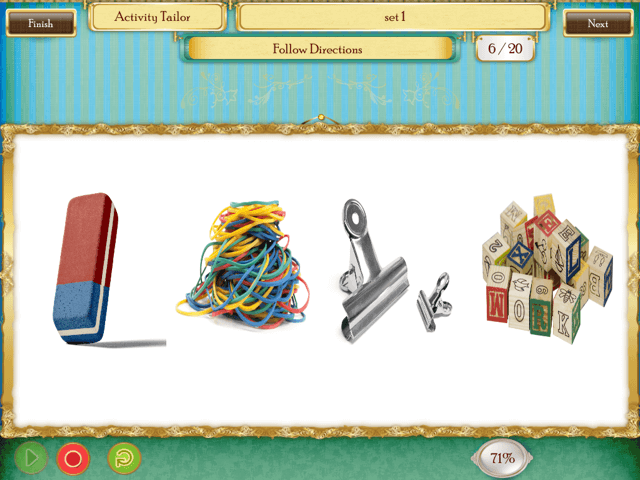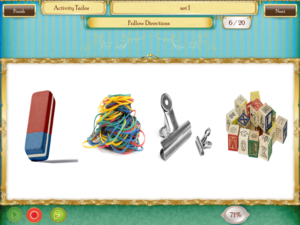 There is a "replay" button and you have the option to try again if needed although the incorrect choice does remain an option.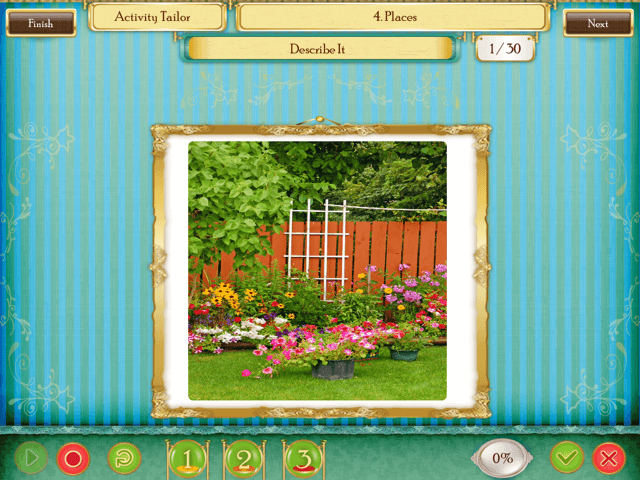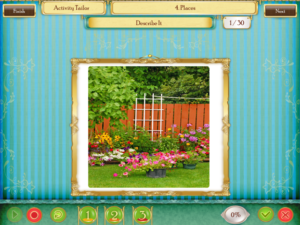 In the expressive mode, the child looks at a photo and is asked to describe what they see. If the child is having difficulty there are question prompts (3-5) that they can select. These were along the lines of "describe the clothes this person is wearing" or "describe the hairstyle of this person." You can also record the description and play it back.
Once the child has completed enough trials, you have the option to "play the game" which is a drawing opportunity not unlike "Paint." My kiddos liked this (though many of them would have continued without the additional motivator), but felt that the drawing reward was a bit rudimentary. For instance there was no "fill" option.
My issue with the drawing reward was that it takes a while to draw a picture and I didn't want to use that much of the session on downtime. I challenged kiddos to draw something within the category we were just working on and describe it as they went. I think this portion of the app could be improved by having students earn different colors/brushes as they continued through trials and to allow pictures to be saved partially done so they didn't need to be completed all at once.
The app collects data on multiple users and allows you to email reports. There was a wide range of categories for object describing and photos were interesting and clear. Within settings you can determine how many slides you need to complete before you have the opportunity for the drawing reward.
For more information, click here.
Hope to win your own copy? Leave a comment below letting me know your favorite artistic medium. (If you've already commented on a different question, you're still fine–my mistake!). The winner will be drawn at random. You have until midnight EST on January 31, 2016 to enter. Good luck!