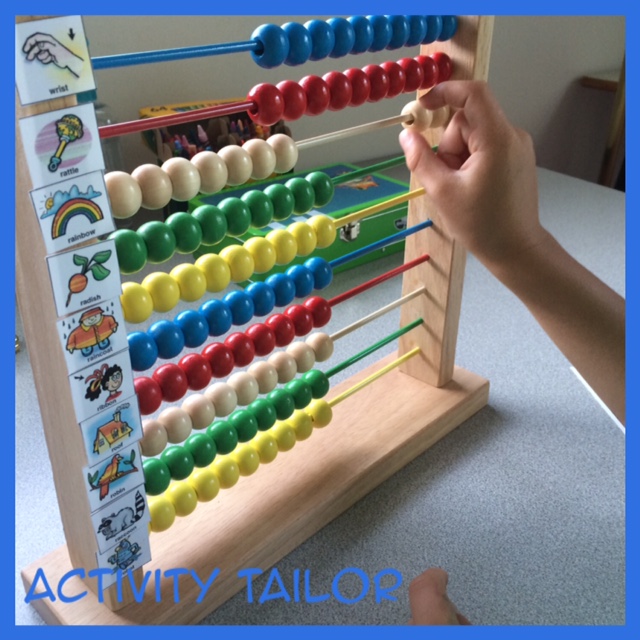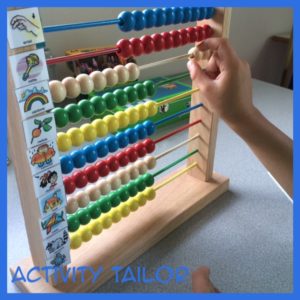 As we near the end of the year, students are harder to engage especially those that have been working on articulation only. There's a sameness to the sessions that becomes monotonous to all and having new materials to capture interest is a must in my room.
Recently, I added a Melissa & Doug Abacus
. I'm not sure how you'd use one for math calculations exactly, but I'm using it as a fun way to keep track of articulation trials.
You can either work from a word list or give the student a word and have them slide a bead for each tally or each correct production. If you give them 10 opportunities and only allow bead movement for accurate productions, you could give an easy lesson on percentages at the end of the session.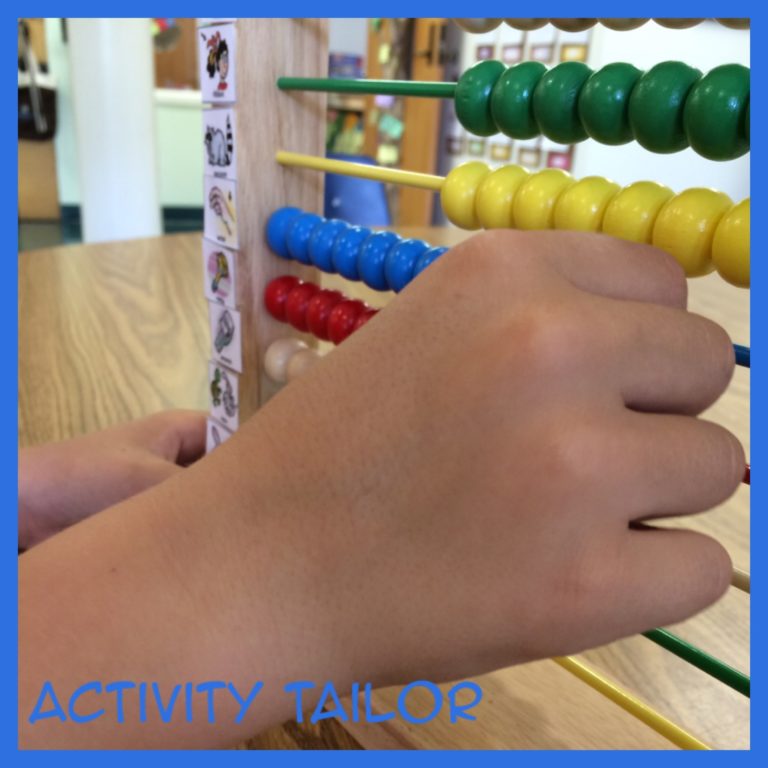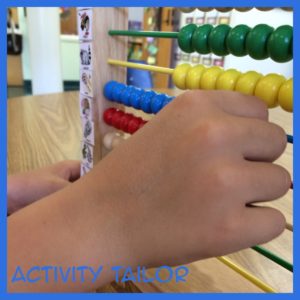 To make it a little more independent, I added Velcro dots along the side lining them up with the dowels and attach appropriate artic targets as needed. With this method, it would make a great centers activity. Ten beads for each of ten dowels….think how quickly you could hit 100 trials!
I'm also planning to bring this in for a few of my fluency students and allow them to move a bead for each word in the sentence to help them with pacing.
I even figured out a way to have students make their own abacus for take home practice.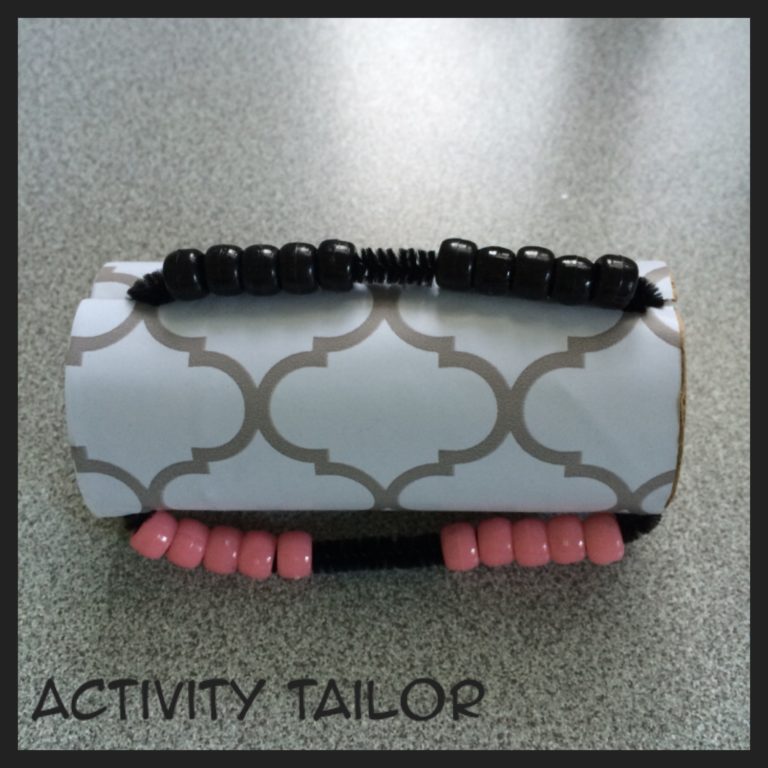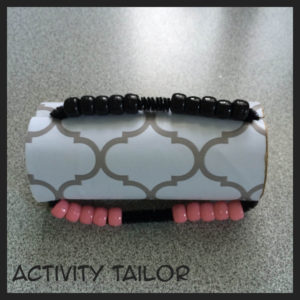 Materials:
Empty toilet paper roll
Contact or construction paper
Pipe cleaners (3-5)
Pony beads (5-10/pipe cleaner)
Cover the paper tube (for asethetic reasons only). Make equally spaced notches on one side of the tube. You will need one notch/pipecleaner. Make another notch directly across on the other end of the tube.
String pony beads along the pipe cleaner, and stretch across the tube, tucking one side of the pipe cleaner through to the other side. Twist the pipe cleaner ends together so the beads lie snugly across the tube and slide the twist into the middle of the tube. Slide the pipe cleaner into two notches so it runs straight across the tube. Voila! A mini abacus!
For a sheet of ten word sentences to use with voice or fluency students, click here: Abacus sentences.
Who knows how to use an abacus correctly! Tell me what to do! (Or feel free to leave your own ideas here.)