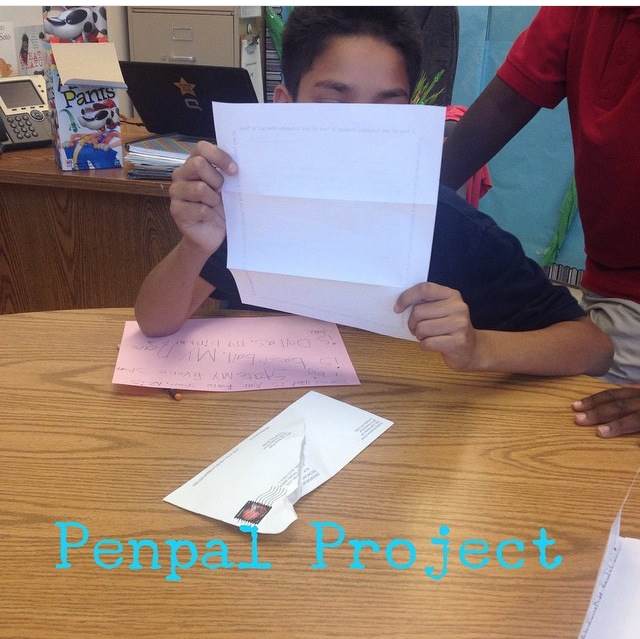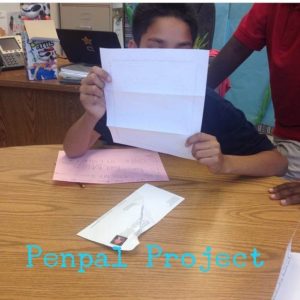 I wanted to share a recap of the pen pal project I worked on with Gabby at MiddleSchoolSLP this spring. It was a rousing success! For those of you who participated, thank you! And thank you for all the wonderful feedback which will help make next school year's matches even better!
We made nearly 80 matches and had a mix of individual and group pen pals. Ages ranged from 6-21 years and the primary goals involved language and pragmatics. I'd really like to see some adult matches next year and an increase in fluency students if possible. There were a large number of matches with severely involved students, but the majority had mild to moderate impairment. Most students received 5 (or more) letters this spring!
Many therapists commented on the value of having a new "friend" for their students and to "realize that other children [his age] experience difficulties similar [to him]." (Shelley Eversole, Harlan, KY). Many mentioned that their students were very enthusiastic and "wanted to write since it was an authentic task." (Bridget Donnelly, St. Louis, MO).
Lots of speech rooms dove into research projects finding out where their pen pals live since we made a point to match different geographical areas if at all possible.
"My students were engaged in asking and answering questions about the different areas of the country." (Joan O'Brien, Shrewsbury, MA)
"The most successful part was helping my student learn about other places." (Lauren Struebig, Hammon, IN
"[I had the most success] having students ask questions and become interested in finding out about other individuals who live outside of our state." (Rachel Nemirovsky, Brooklyn, NY)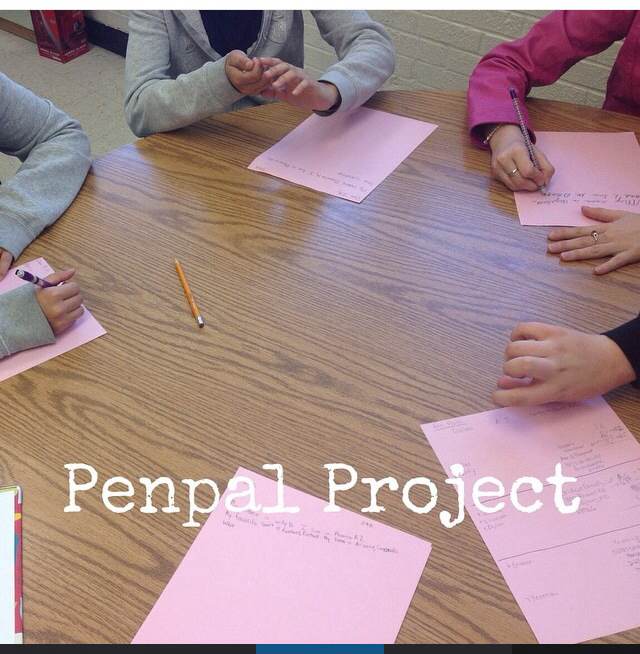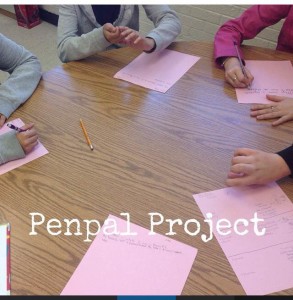 Therapists loved seeing their groups work together and share thoughts and ideas. It was a great opportunity to work on letter writing, sentence structure, reciprocity and even to find out how to buy a stamp and how much it costs! We also heard that working on a "real world" project brought to light deficits that hadn't previously been identified. All agreed that targeting therapy goals was easy with this project!
Snow days, testing and spring break made the logistics of this project more difficult at this time of year and we received lots of requests to start earlier next year. For those of you interested in participating next time, keep your eyes peeled for sign-ups in September which will be announced here or leave a comment below letting me know you're interested and I'll send you a direct email when we're ready!
Anne Page at BeautifulSpeechLife was one of our biggest cheerleaders and it was a thrill to see her Pen Pal photos on Instagram (Some of her photos are shown in the post above).