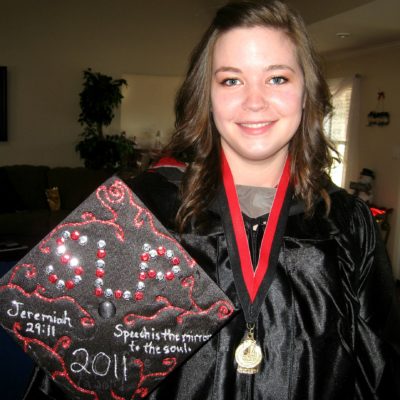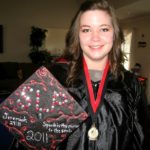 When I was at ASHA in San Diego I had plans to attend a number of sessions, but I also built in time to relax and enjoy the sights. The final day of the conference coincided with the San Diego Food and Wine Festival and I'd been watching them set up from my hotel window almost since my arrival. I ducked out of the convention center around lunch time on Saturday and my husband, Tom, and I spent a fabulous afternoon sampling the many delicacies. After a few hours in the sun, a glass of wine and a full belly, Tom was ready for a short nap on the sofa. You can imagine his surprise when I threw my lanyard around my neck, grabbed my bag and told him I'd be back in an hour.
"I thought you were done."
In truth, I may have said that, but there was one additional session I really wanted to hear on the efficiency of brief, intensive articulation sessions. I love the idea of this—more frequent, shorter "bursts" of therapy—especially for tricky sounds like /r/ and /s/. It also seems practical to me from a scheduling standpoint. Since you are scheduling the kids more often, absences or classroom conflicts have less of an impact and shorter sessions might also be less disruptive to the classroom as well. The author, Katie Smith, was engaging and to the point (always a great combo), and has graciously summarized her presentation here.
Hi there! My name is Katie Smith and I just graduated with my Master's in speech therapy (woohoo!). I had the opportunity to present my thesis at the ASHA convention this year in San Diego. What a blast! A tad nerve wracking, but I think it went pretty well! My thesis is titled, "The Efficiency of Brief, Intensive Drill Sessions in Achieving Articulation Objectives". Kim asked me to write a brief overview of my thesis. So finally, here it is!
My study examined the efficiency of brief, intensive drill sessions (conducted in 15 minute increments, 4 times a week = 60 minutes/wk) versus the traditional sessions (30 minute sessions, 2 times a week = 60 minutes/wk). Fifteen minute sessions were chosen in order to comply with the children's IEP requirements. Essentially, we know that traditional articulation therapy works, but what the study examined was whether or not brief, intensive drill sessions would be more efficient.
The children that participated in the study were all working on /r/ colored vowels and had been receiving speech therapy prior to the study. As it turns out, the results of the study found that they did indeed either achieve proficiency of the targeted phoneme or increase and remain stable at a higher percentage.
I was very pleased with the study and excited as well. During the brief, intensive sessions it was much easier to keep the child on task and focused, whereas during 30 minute sessions, participants tended to get off topic more easily and needed frequent redirection to stay on task. While I do realize that we only conducted this study using the /r/ phoneme, I do feel that the brief, intensive sessions would be beneficial for any sound.
After my presentation, an SLP approached me and wanted to let me know that she had tried brief, intensive sessions with some of her children that were working on different sounds and she thought they appeared to achieve their goals more quickly as well!
There were of course some limitations to the study. For example, many of the participants missed several days due to inclement weather, sickness, school-related activities, etc. However, even with those absences, the results still demonstrated that the brief, intensive drill sessions were more efficient for those participants.
That pretty much sums it up, I believe. I hope this bit of information is helpful! Wishing everyone a safe and wonderful New Year!
Katie is working on her CFY at Communication Made Easy, Inc. and loving it! She can be reached at: [email protected] or take the time to comment below.