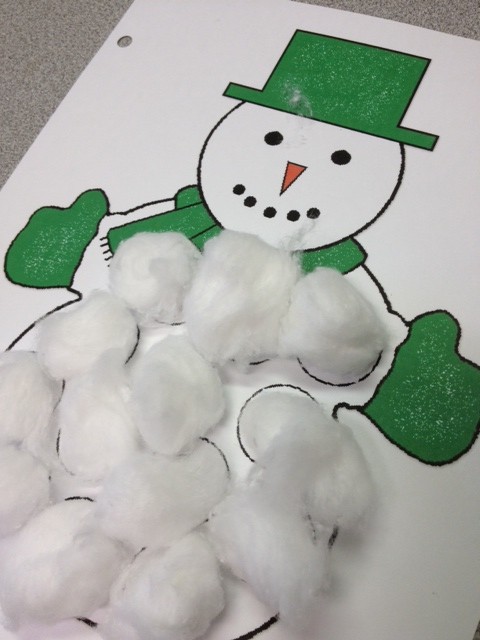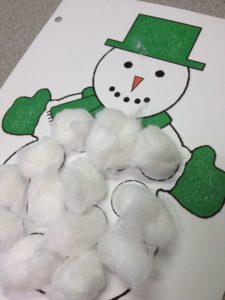 ***It looks like the orignal template I used is no longer available and I have been unable to connect with the author. Click here for a FREE template that I made–not the same, but still cute and functional!***
It's been raining all week and while its chilly now, it was in the 60s just a few days ago. Where's the snow?! If it were cold enough, we'd have a few feet by now! I look forward to a snow day or two. The weather here is so mild, the town completely shuts down, but is usually back to normal within 24-36 hrs.
I decided to bring some snowy weather into the speech room this week though for fun articulation activities. Maybe the power of suggestion/positive thinking will get us a few flakes!
Materials:
Snowman template
Icons of target words or categories (or write them in if you have readers)
Glue or glue dots (I use Scotch adhesive dots that I buy at Target.)
Cotton balls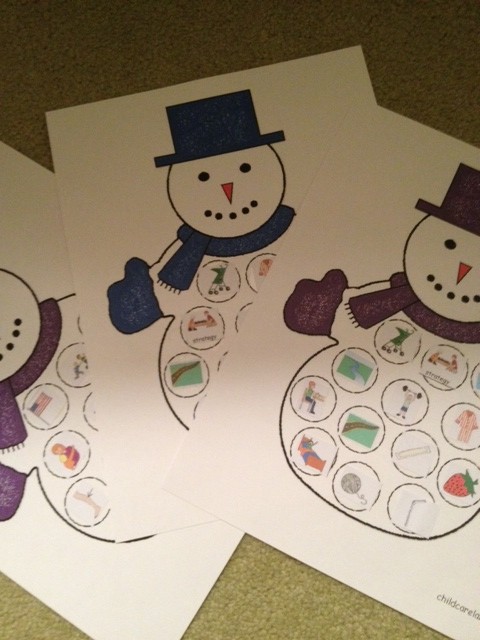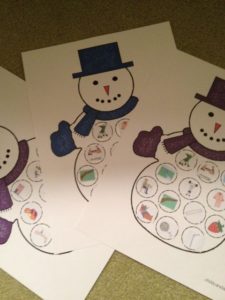 To use:
1. Before our session I printed a snowman for each child on card stock so it could support a little weight. The template I used came from: childcareland.com (Search for "Cotton ball snowman")
2. Next, I printed target word pics from Lesson Pix (picture cards, 1″ size). I cut them out and glued them inside the snowman circles. I can also imagine putting a picture and having kids give either an associated item or listing other items in that category.
3. During our session, the kids placed a glue dot (aka booger glue) on each circle as they said the word. I don't have designated speech space, so I can't do projects that require drying time. Glue dots are the easiest. The ones I use are like stickers. You put it on and there remains a small piece of plastic over the dot.
4. Next they choose a circle, say the word again or put in in a quick "story."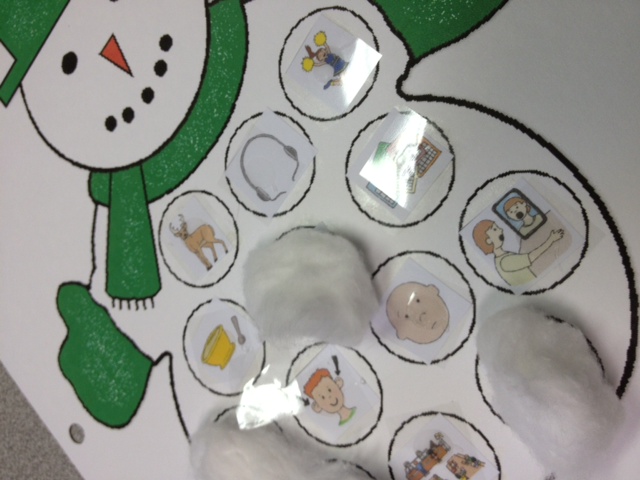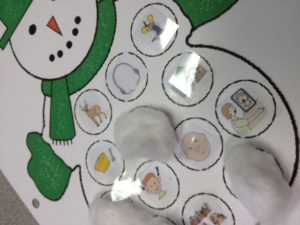 5. They pull the protective covering off and smush half a cotton ball on top.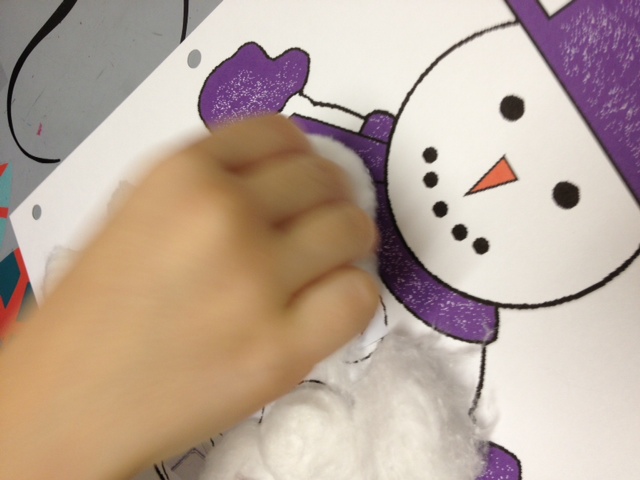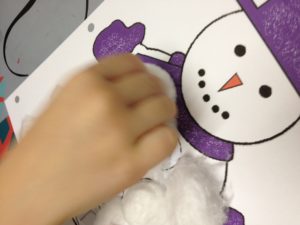 It's fun to send home cute articulation activities to remind parents it was a speech day. You could easily adapt this to other seasonal templates. Clouds, rabbits and beards can all get the cotton ball treatment. Chicks and turkeys can get small craft feathers. Scrunched up tissue is great for almost everything.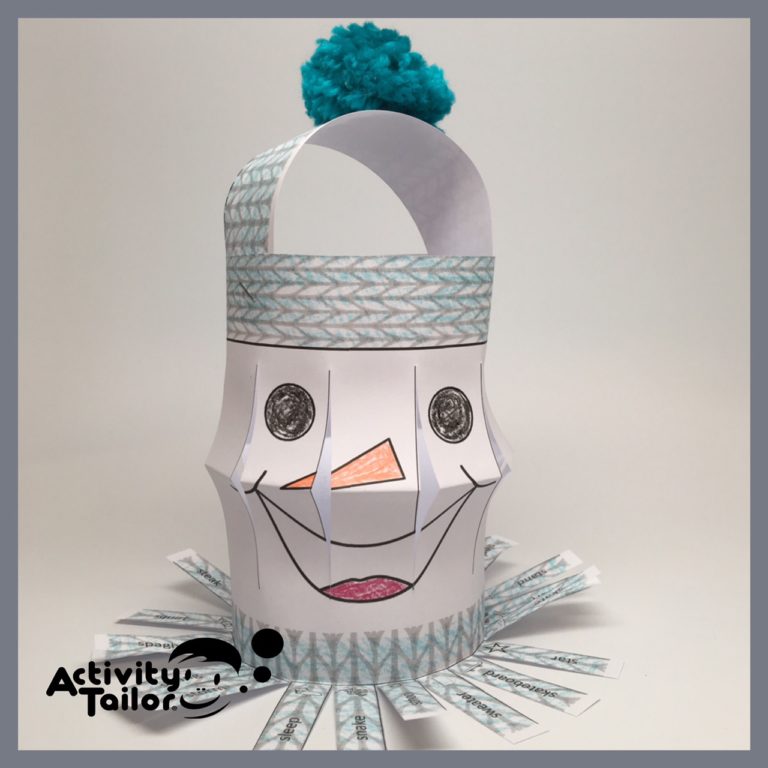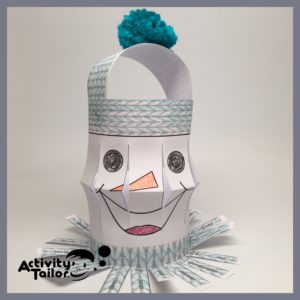 For more easy crafting, try my Speech Snowmen. They're no prep, no mess fun!
If you haven't signed up for my newsletter, what are you waiting for? You'll receive post notifications as well as the "key" to my virtual therapy closet filled with freebies!