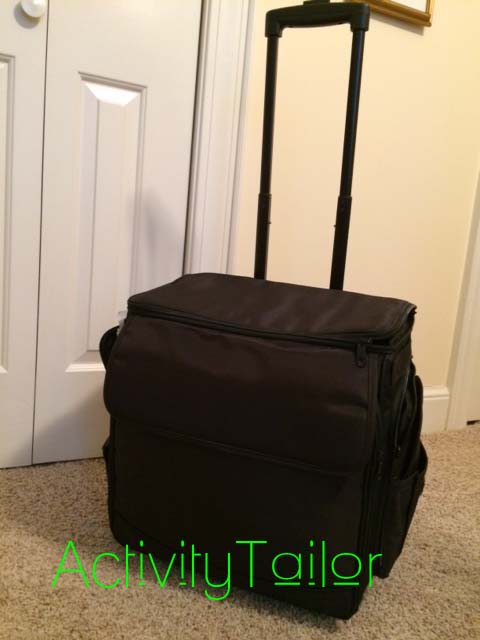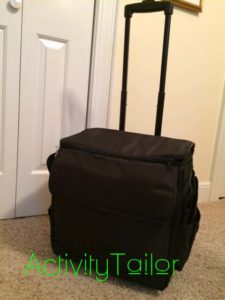 Over last few years, my location has changed a lot. I was doing therapy at a preschool, a couple elementary schools and in homes. I always had space to work, but my materials were stored in my trunk and my huge rolling bag. It was tough. Last year, I was able to focus on a single school (I had a straggler or two, but really I was in one place). I had a space to call my own, but it didn't truly feel like mine.
I was right. About a week after school ended, I found out that my space would be changing. Lucky for me, a staff of wonderful maintenance workers packed up my office and moved the boxes into the new space. I continued to enjoy my summer and thought that one rainy afternoon; I'd head over and start organizing.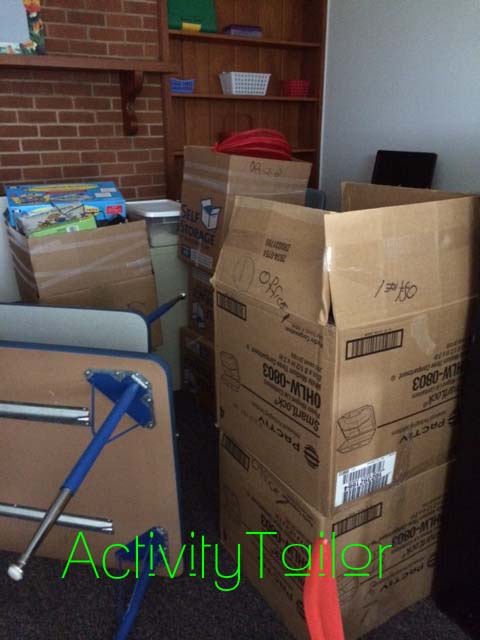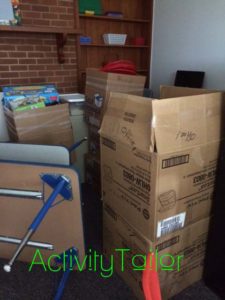 Best intentions, right?! Along comes August and I still haven't touched or even seen a box and then I get another email—moved again! So I dodged a bullet there, but now I was assigned to a room I didn't realize existed….
I dropped my son off for his first day and set out to unearth my own supplies (my students start later than he does) and, turns out, it's lovely!
I started with this: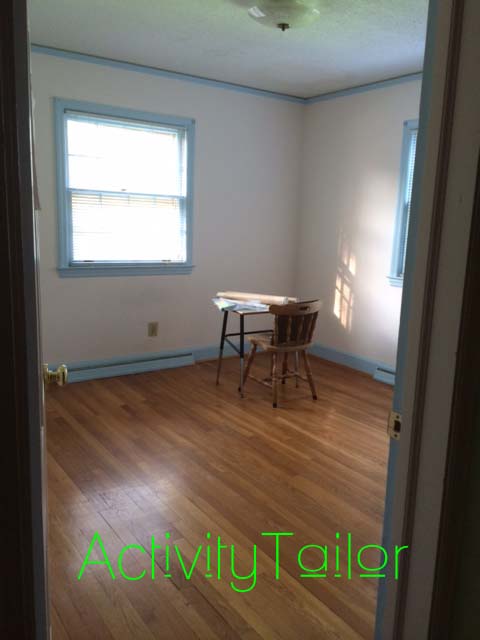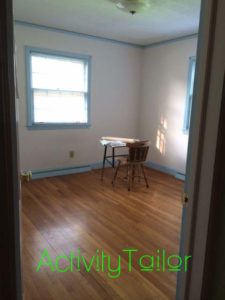 And ended with this: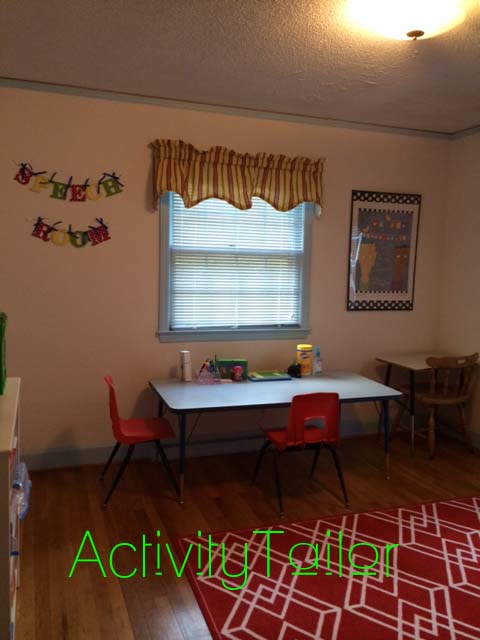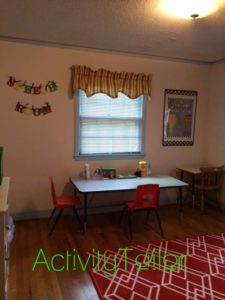 Biggest news, it has a bathroom! My previous location was in a trailer with no water which limited messy projects and when a little one had to go "right now," well, there went a lot of the session.
Let's take a little tour!
On the walls I have the ASHA approved posters I picked up at last year's convention. Turns out they're an odd size for framing so I bought inexpensive poster frames which were too long and covered the inside cardboard with polka dot wrapping paper for a cheap mat fix.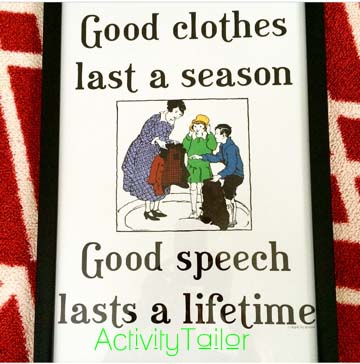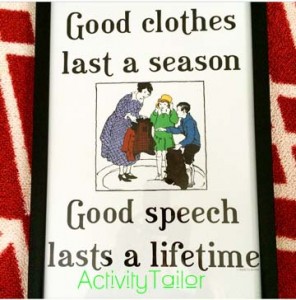 Posters from the Stuttering Foundation, a few printed freebies from my online SLPs and a poster I loved on Zazzle.
I'm also really excited about the adorable "Speech Room" banner from Dean Trout! (I was able to locate inexpensive valences online that coordinate well enough). I'm so relieved to still have windows!
Carpet was a find at Tuesday Morning.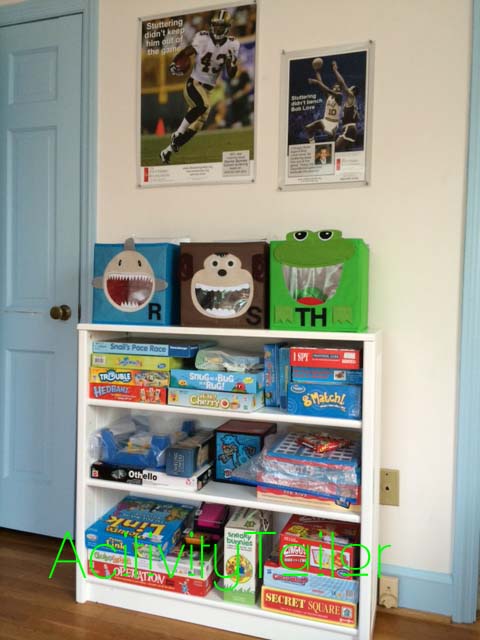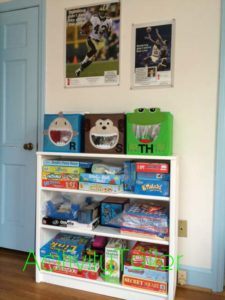 My games are all visible on the bookcase and I found these darling boxes at my local Harris Teeter. The clear film even flips up if we want to "feed" an animal anything! I bought enough that my most popular sounds each get a box and I labelled them so we all know what we're working on.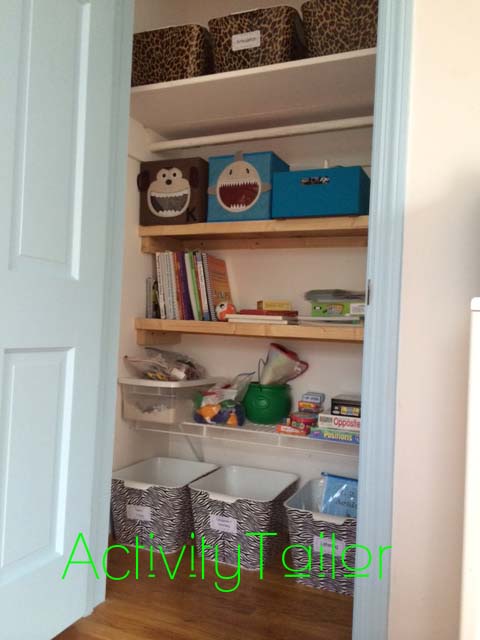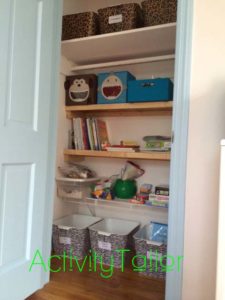 In my closet, I have animal print totes with extra games and supplies as well as reference books. It seems like a lot of stuff, but I've actually got a closet at home filled too! Eek!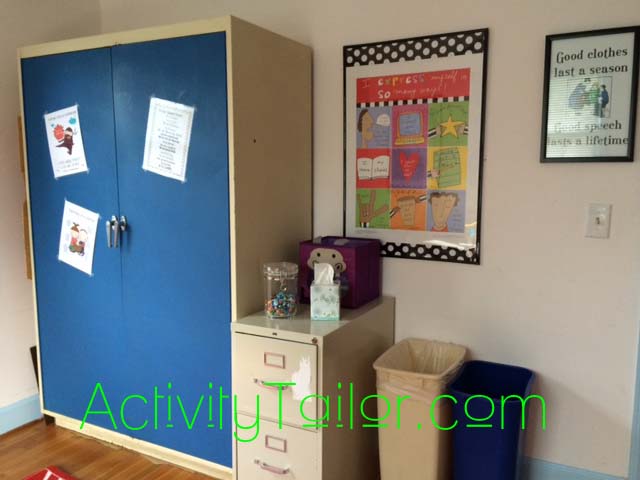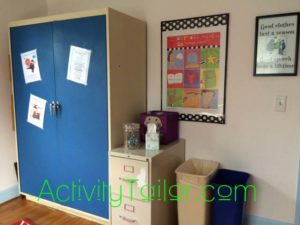 My cabinet actually has space for my jacket and bag and also holds my literacy materials. I feel like all this organization is going to make life so much easier this year!
The majority of my students are elementary aged (4-11 years). That's a wide range, so I need to make sure my room isn't too baby-ish. I keep the sandbox, play mat and toys away. My big kid games are visible and I can tuck away the animal cubes quickly if someone finds them offensive!
I'm in a little house right next to the school building. It's a little bit of a walk which helps keep me fit, and is also the reason I often share tips of incorporating the hallway into therapy!
Did your space change this year? Are you as excited as I am?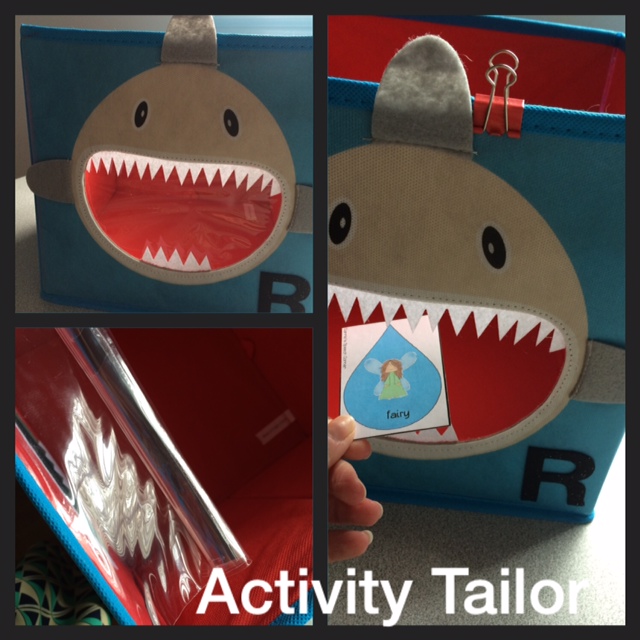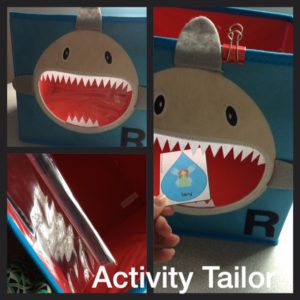 I found THREE more of my animal cubes (shark, frog, hippo) to giveaway! They are great for storage, but also for "feeding." Entries must have a US mailing address to enter. Good luck!
a Rafflecopter giveaway