I'll be spending a lot of this week screening, but I pulled together some freebies last week to share. All are open-ended so you can use them with any drill or goal.
A Parrot for a Pirate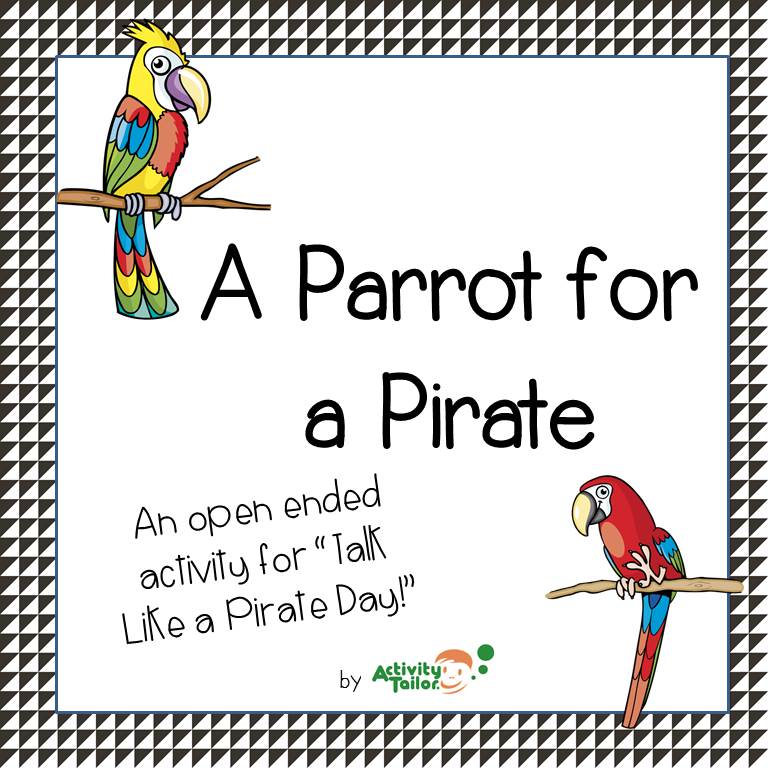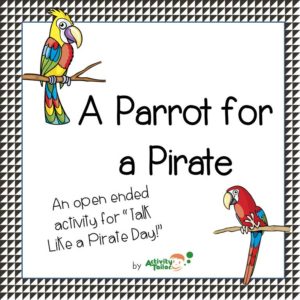 This is a quick addition to your "Talk Like a Pirate" activities. Simply roll a die, match the number to the parrot and "X" out one of his boxes. Once all five boxes are crossed out, that parrot is "caught" and will be your trusty sidekick. Bonus: Let the kids guess which parrot they'll end up with before they start for a statistics lesson!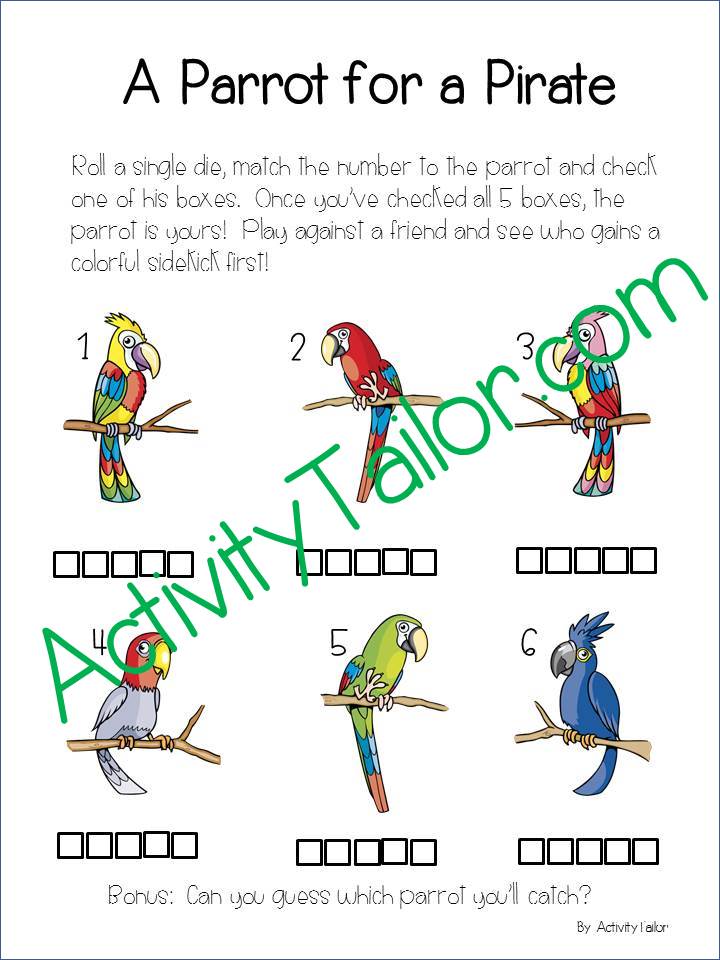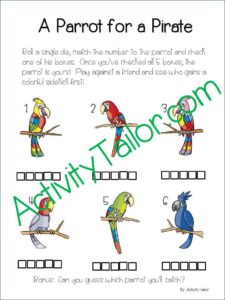 Click here to pick up your copy.
Fan-tastic Football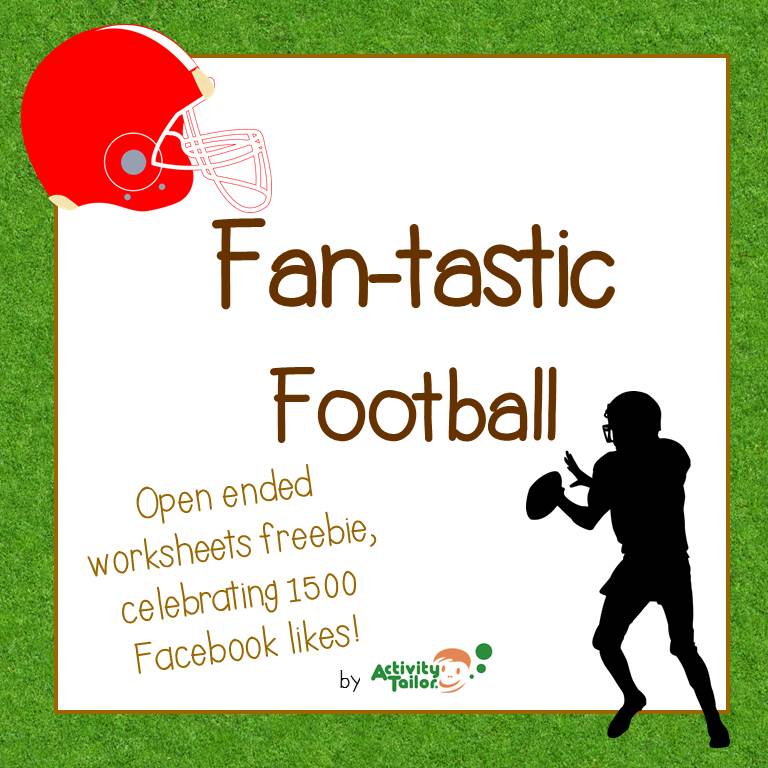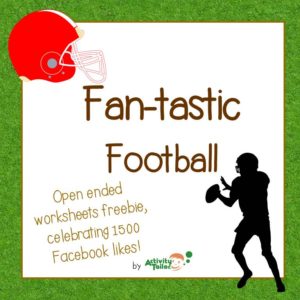 Ugh. I'm not liking the NFL news these days, but it's hard to separate football and fall and many of my students either "play" themselves or follow college teams. "Football Challenge" is similar to the above sheet, you roll a die and mark off the boxes. The helmet with all five boxes checked off first is the winner. Bonus: Kiddos can create a logo for each helmet and explain why they picked it.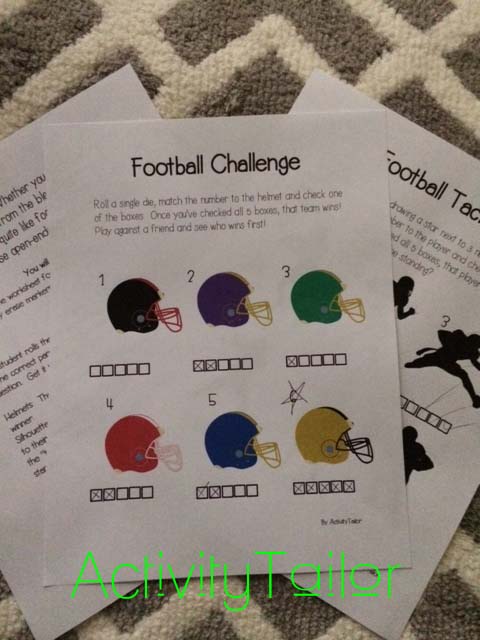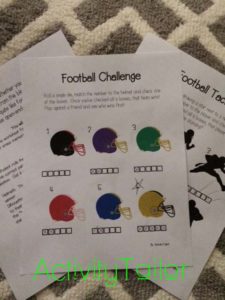 "Football Tackle" is a slight variation. The student chooses three players for their team by starring the number next to the silhouette. Roll the die and cross out the boxes. Once a player has five boxes crossed out, he's been tackled so "X" him out too! Whichever team has the last player(s) standing is the winner.
Click here to pick up your copy.
All games can be used with a group or individual. Enjoy!
Now for the contest, post a picture of any one of my products in use on Twitter or Instagram (#ActivityTailor) or on Facebook (click here for the post to comment on). I'll choose a winner at random this Friday to choose any digital product in my store. Good luck!