When I first saw the announcement for the TPT Back-to-School Sale, I felt a little like one of the kids. "Back-to-school? Already?" But, I do like to be organized, and I'm moving spaces this year which means I'll be unpacking and organizing a bit earlier than usual, so, perhaps, it's for the best. My store will be participating in the sale which means you can purchase products for 28% off when you use code: BTS14. You can check out my newest item, "I'm Joking! Joke Books for Articulation and Language."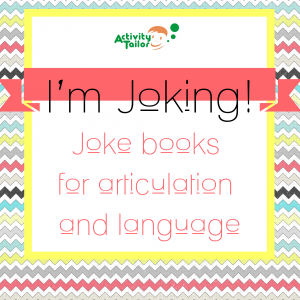 This pack contains nearly 300 different jokes organized by phoneme and postion, plus seasonal jokes for Halloween, Christmas, winter, Valentine's day and warm weather. Mini book templates make it easy to send home work you know they'll practice. Who doesn't love a groan-worthy joke?! Approriate for readers, grade 1-7.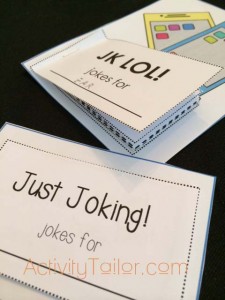 You can check out the full description and pictures here.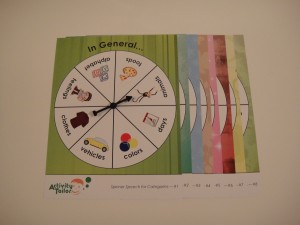 In case you missed it this summer, I've also added "Spinner Speech: digital edition" which contains 16 beautiful, full-color spinner boards for category games and an extensive instruction guide with home activities. Appropriate for K – 8.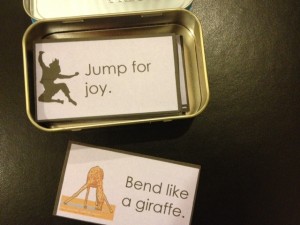 And my "Action Articulation BUNDLE" is now available. This set contains all of the Action Articulation sets at a big savings. These little cards are great for wiggly kids, carry-over and easily integrate language goals. The picture prompts make it appropriate for younger students too. Appropriate for preK – 6 grade
Here are a few things I'll have in my own cart:
These cute Articulation Animals look like a great project for my younger students, so I'll be grabbing the version that includes /k/ and /l/ (but if they're great, I'll be back for other sounds!)
How cute is this Parts of a Listener poster?! And for only a dollar, it's a must have reminder!
Ask Away for R looks like a great activity to add to my collection and the boards use Guess Who which is already a staple in my room.
I've had "I Mustache You a Question" sitting in my cart for a while and I'm so excited to finally pick it up!
Take a moment to let us know what you are most excited about or pop over to Speech Room News to take a peek at other carts!