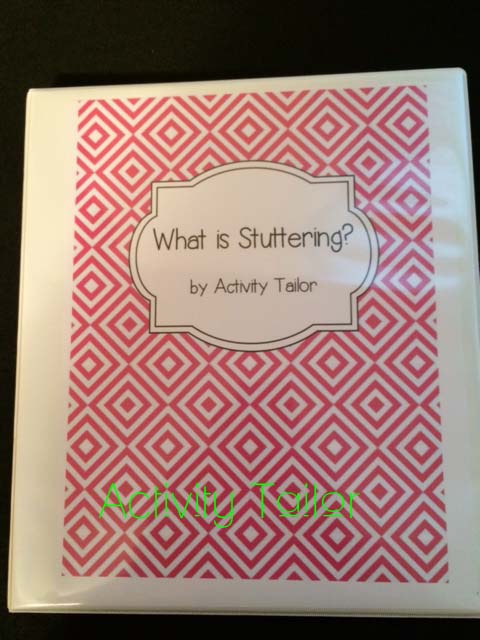 I've posted about using speech notebooks in the past. Since I'm in a school setting, it's a great way for my students to show their teacher and parents what we've been working on and keeps home activities in a place where they are most likely to be found (found not necessarily done!).
With back-to-school activities abounding on the internet, I got to thinking about some of my fluency students and a combination "about me" and "speech notebook" came together.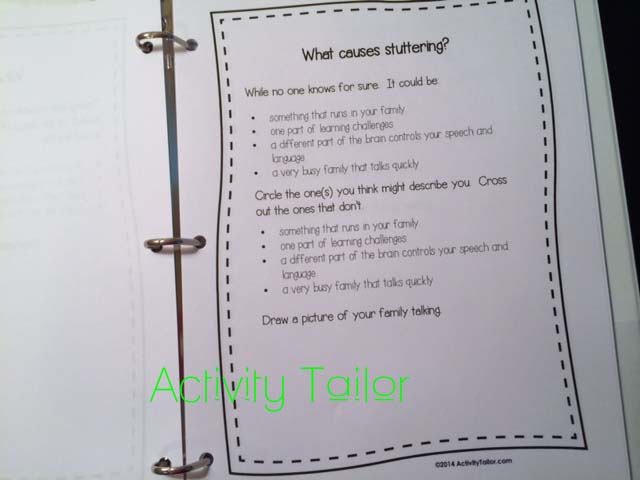 "What is Stuttering" is designed for a few purposes. The first is for individual students use as an exercise in individual or small group therapy. I'm planning to have my students complete sheets (two age variation provided) such as:
My Stutter
What is a stutter?
What causes stuttering?
What helps when you stutter?
Famous people stutter too!
Strengths and challenges
These sheets can be assemble into a thin notebook and presented either in therapy or in the classroom. In some situations, I'm hoping the notebook will become part of the classroom library to help educate others in the classroom. Editable covers (or blank covers) are included.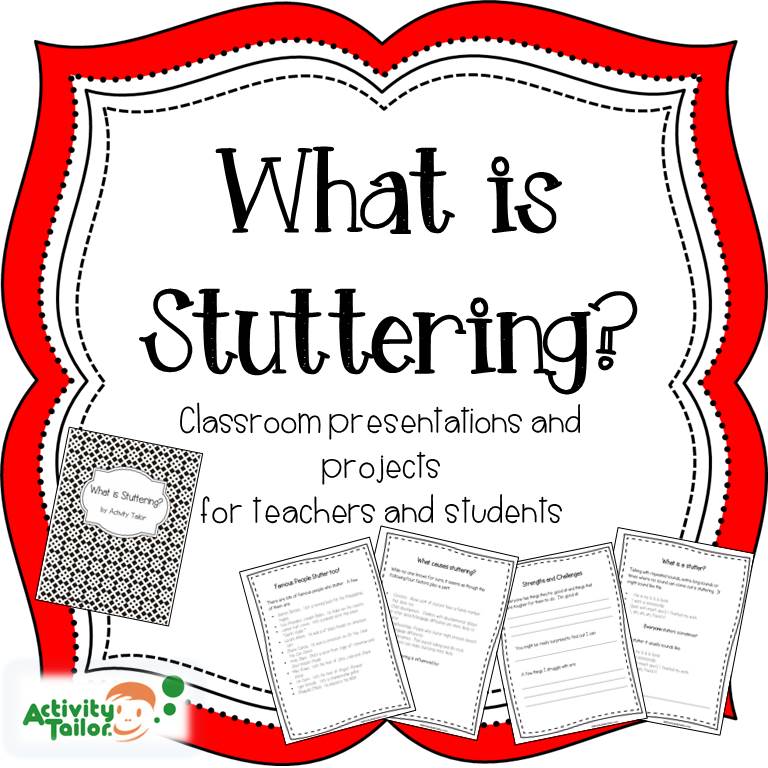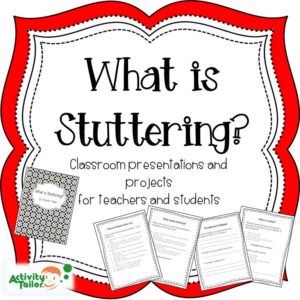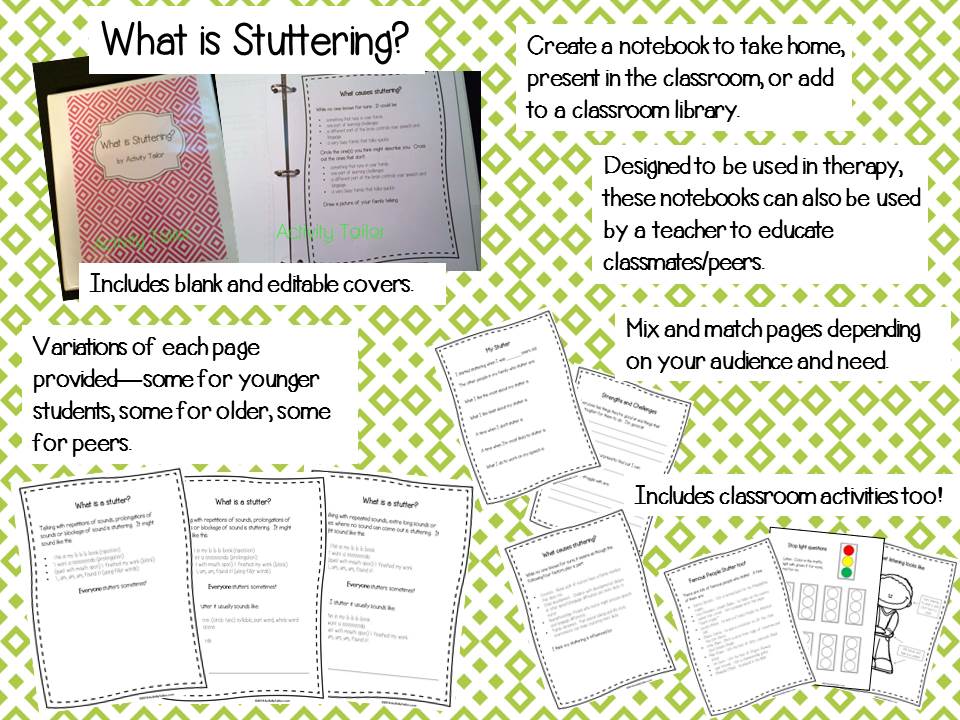 Along those lines, I've added variations of the sheets that are designed specifically for educating peers. These could be presented to a classroom or small group by the SLP, teacher or even the child with fluency issues. Worksheets include:
What is a stutter?
What causes stuttering?
How can I help when someone stutters?
What listening looks like
Famous people stutter too!
Strengths and challenges
Stop light questions (myth busting questions)
How do you handle classroom education on fluency disorders? I'm interested to hear how others handle these tricky situations!
For more information you can check out What is Stuttering? in my TpT store. Also, if you have my Fluency Game Mats, they were recently updated with six new mats, many of which are especially appropriate for fall. Be sure to redownload!