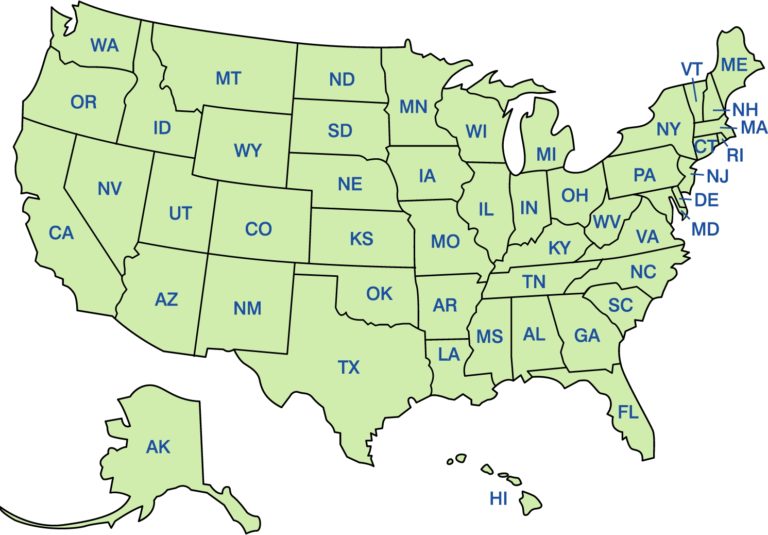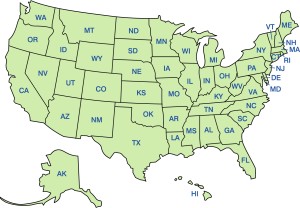 Please join me in welcoming my guest blogger, Deb Kerner!
As a profession, speech pathologists are continually having to teach others what we do and advocate for our profession. The United States have many well known slogans and I got to thinking, "what if Speech Pathology was a State?" How would our profession be known? Would it increase overall visibility? Would it increase people's perception of our profession? Let's see…
Speech Pathology is like…
ALASKA: It is such a vast state with so many aspects and areas within it. There's room enough for everyone and more to move around. SLPs can be close together yet spread out if they choose. Not to mention, there are so many beautiful sights to see.
DELAWARE: Speech pathology is a relatively small profession but has many niches that one can make a career in. It is a small wonder that speech pathologists can work in so many arenas and be fulfilled.
TEXAS: You won't get the same experience twice and everything is bigger and better there, including caseload sizes. Plus, if you ever need help, like Texans, SLPs are always willing to assist.
HAWAII: The work often never ends and SLPs often have a difficult time being able to say aloha to the workload and leave it at work.
MASSACHUSETTS: Sometimes it can feel like Taxachusetts with the amount of dues we have pay to obtain and maintain our professional license as well as the continuing education that's required.
MICHIGAN: Our field is filled with lakes of of varying size and depth. Sometimes we feel like we are swimming with the amount of information we must know and learn as well as impart to others.
OKLAHOMA: Like the Sooner state, we all want our clients to improve Sooner rather than Later.
ALABAMA: SLPs are a sweet bunch and filled with wonder.
CALIFORNIA: We're apt to exclaim 'Eureka' when we receive our Certificate of Competency and treasure that valued piece of paper like gold when it arrives in the mail.
ARIZONA: It's a sizzling profession and understands this job never gets cold. Some SLPs believe the difference between school-based SLPs and medical SLPS is the size of the Grand Canyon but we really are just one big state.
NEVADA: What goes on in our sessions, stays in our sessions compliments of HIPAA.
COLORADO: Like the Rocky Mountains, our profession has it's ups and downs but we continue to stand strong.
NEW YORK: It's full of hustle and bustle but at the end of the day there's no place like it. I love Speech Pathology!
CONNECTICUT: Our profession has rules and regulations and is enforced by ASHA like our "Constitution" bylaws.mThese rules ensure the safety and ethics for all.
OREGON: SLPs are busy as beavers and we never sit idle but are always useful.
NEW MEXICO: Like the Land of Enchantment, our patients can become enchanted with the improved quality of life SLPs are able to provide for them.
WISCONSIN: This is the Badger State, and we all work continuously like them to ensure our clients generalize the skills outside the therapy session.
FLORIDA: Our job can be full of roller coaster emotions and as fun as Disney World. Look in any school-based SLPs session, and you might have a difficult time determining who is working and who is playing because truly it is the happiest place on Earth.
I do know there are many states not listed here. I fervently believe speech pathology continues to change and grow but my love for it won't change. What's your state?
You can follow Deb on Twitter @dibsondebs.