Felice at the Dabbling Speechie is hosting a linky party based on the grad school professor adage that you can do treatment with anything, even just if it's just paper, pencil and/or paperclip. While it is fun to bring in lots of bells and whistles, I agree, that's all they are. It's the therapist and the evidence based practice being used that makes change. Here's my entry.
Years ago my household hosted an oragami phase. Little creatures of all sorts covered available flat surfaces and the thin paper squares seemd to be everywhere. (As an aside, there are some beautiful oragami paper designs out there–metallics, watercolored, etc.)
Since then, I've found that lots of kids are captivated by oragami. It's a little like magic (or maybe balloon animals). A few folds and–voila–a cute little animal.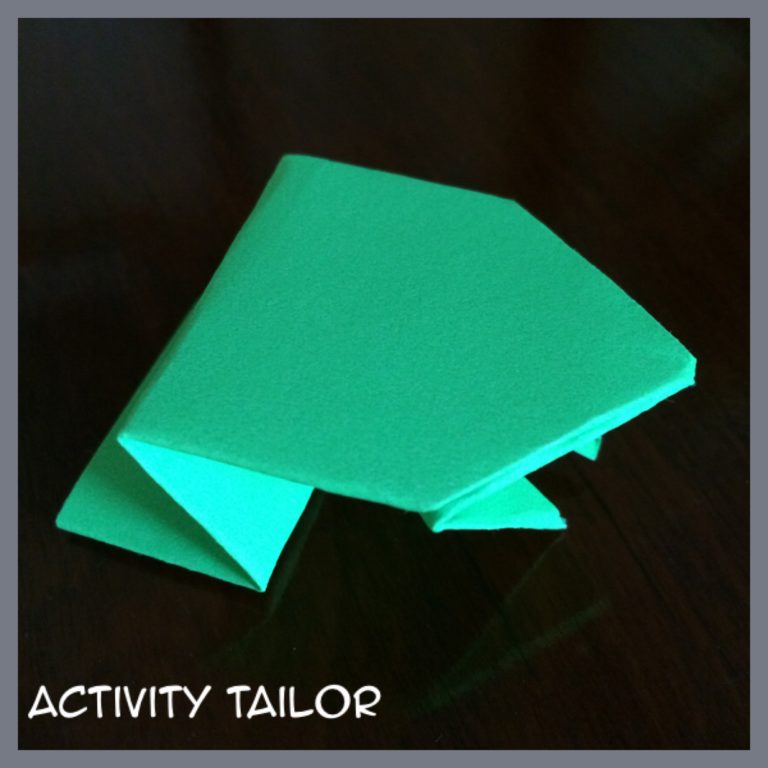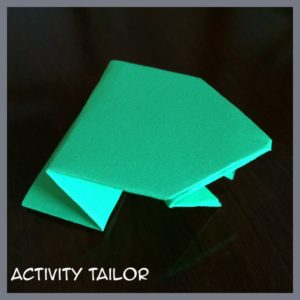 It's a great activity to work on following directions and my favorite foldable, a frog, is a great treatment tool after it's made. All you need is an index card or even a full sheet of paper (the cardstock is harder to fold, but works better).
I won't go into a full tutorial here, but you can check this out.
This little guy actually hops. Just push down on his bottom and he'll move forward. You can have him hop across a line of written words for artic.
You can work on prepositions and verb tenses–He hopped across the table. He will hop under the chair. He is hopping on the floor.
It's a great activity for kids with pragmatic goals who can either teach a class or peer how to make their own or to become the resident "expert" and provide an assortment to pass out.
And I don't need to tell you it's an excellent ice-breaker with a slow to warm up child, plus it's inexpensive enough to send home.
Wondering what others are doing with limited resources? Hop on over to the Dabbling Speechie blog to check out the rest of the linky party. In the meantime, leave a comment below letting me know your thoughts on oragami. Fun or too tough to even contemplate?